Does anyone else feel like this week is wonky? Have we tried turning it off and turning it on again? I feel like all my plans have gone sideways. Luckily, there are always queer books to bring me comfort.
This week, I wanted to highlight the Sylvia Rivera Law Project, which provides legal aid to low income trans, intersex, and gender-nonconforming people of color in New York City. You can find out more about them on the SRLP website and you can help out using their donation page.
If you know of a queer charity/nonprofit you'd like to see highlighted on OQS, let me know!
---
Queer Generations: Queer YA with Queer Parents
I recently read Home Field Advantage by Dahlia Adler (out June 7th) — which is a delight, by the way — and I was struck by the detail that one of the main characters has a bisexual mom. Amber is closeted at school, but totally out and accepted at home. (She's still finding a label for herself, but it seems like polysexual fits best.)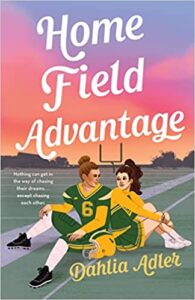 From board books upwards in age categories, it's become much more common to find families with two moms or two dads. This felt different to me, though. Amber's mother is single. She makes bi jokes. I don't think I've ever seen a bisexual parent who is single in YA — or possibly any book? — before. It felt like a very normal, natural part of her family and home life. In a culture that still labels queer people and books about us as inherently too sexual or age inappropriate for kids and teens, this really stood out to me. (It might also be because I am now closer to her age than Amber's…)
That got me thinking that I've noticed more YA books lately that have multiple generations of queer people in the family. Here are a few!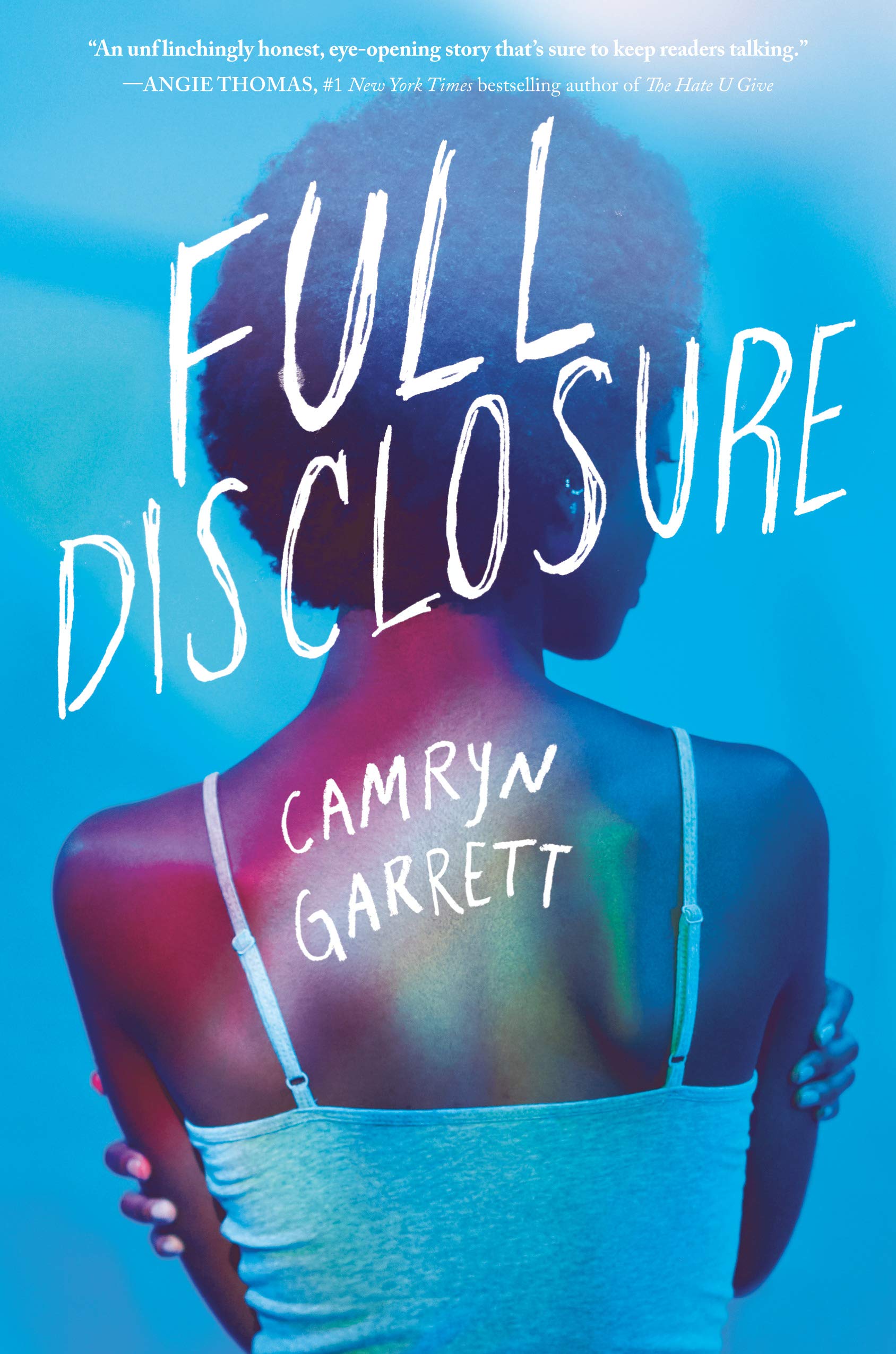 This novel is packed full of queer people, which is always a plus. Simone is a teenager who has been HIV positive since birth, which is managed well with medication. It's not a coincidence that she has two dads: after seeing so many of their friends go through the AIDS crisis, they wanted to be able to help raise a kid with HIV, knowing the stigma she would face. This is primarily a M/F romance, but it's also about living as an HIV-positive teen, deciding who it's safe to tell that to and when she has to hide it to keep herself safe. She's surrounded by not only her two dads as support, but also a queer friend group: one is also bisexual and one is an asexual lesbian.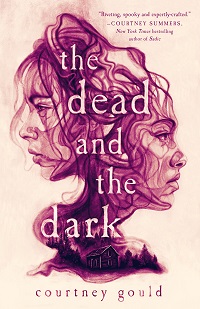 Logan's dads have a ghost hunting TV show that always has them on the road. When they stop into her dads' hometown, though, Logan is on edge. She knows how homophobic it was for them to grow up there, and it hasn't seemed to change much since. She resents the town for hurting her dads and is now facing that discrimination herself as a lesbian. This is a paranormal thriller/horror story with an F/F romance.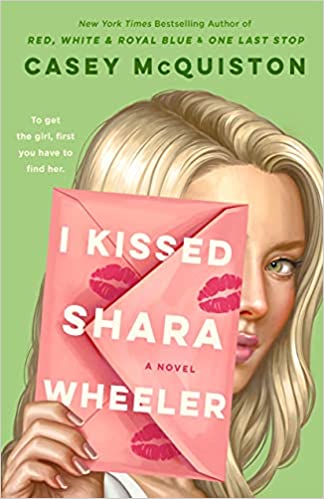 While this is a completely different genre than The Dead and the Dark, they do have something in common: they're both about queer teenagers returning to their queer parents' homophobic hometown. Like Logan, Chloe resents the town for being cruel and bigoted to her parent. Unlike Logan, though, this isn't a temporary pit stop. Chloe has to live here until graduation, and she's funneled her anger into showing up the school's golden girl Shara Wheeler and attempting to snatch valedictorian status from her. But then Shara kisses her, disappears, and leaves a series of coded notes behind her. Now Chloe will have to find her — just out of a sense of competition, of course.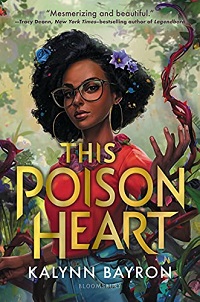 While the previous three books I listed all have some connection between the parents' identities and the main characters', it doesn't have to be that way. I haven't read This Poison Heart yet, but as far as I can tell, Briseis has two moms and is also queer, and that's not a plot point. Considering that queerness is at least somewhat heritable, it makes sense! So I'm hoping we soon see more families like this depicted in fiction. This is a story about magic and poisonous plants and Greek/Roman Mythology — with an F/F romance in there as well. I've heard only amazing things about this series!
This isn't a complete list! You can find more YA books with queer parents (books with queer main characters as well are highlighted) at LGBTQ Reads, put together by who else but Dahlia Adler. (Yes, the author of Home Field Advantage. She's just that good.)
Don't forget you can get three free audiobooks at Audiobooks.com with a free trial!
All the Links Fit to Click
LGBTQ Book Riot Posts
New Releases This Week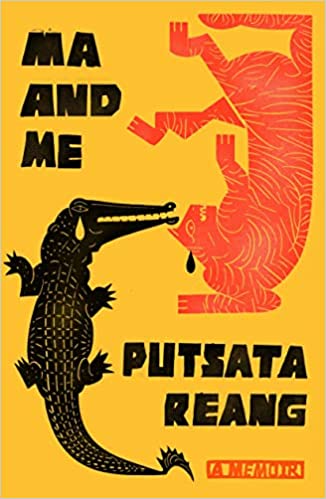 Putsata Reang was born in Cambodia, where she and her mother fled when she was just a baby. She barely lived through the experience and spent her childhood trying to live up to being a good Cambodian daughter. That carefully built dynamic between her and her mother crumbles, though, when she marries a woman.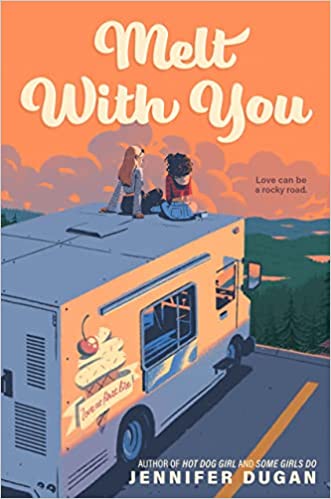 Melt With You by Jennifer Dugan (F/F YA Contemporary)
If you're looking for a sweet sapphic YA romance to read this summer, you can't get better than this. Fallon and Chloe used to be best friends. Then they kissed, and Chloe left for college, and now they aren't speaking anymore. But to make this messy situation a lot worse, their moms are best friends who own an ice cream truck together, and Chloe and Fallon have been tasked with taking it on a road trip through state fairs this summer. Yes, it's a friends to lovers to enemies ice cream truck road trip romance. And look at that cover! Who could resist? I'm a few chapters into this one and loving it so far.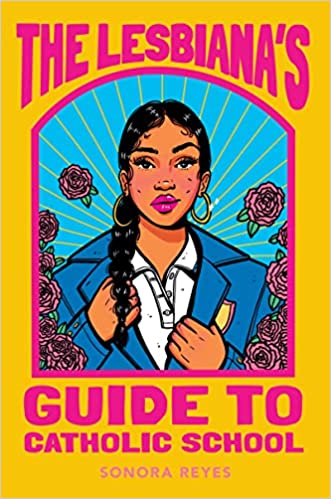 I was already excited to read this book from the title and cover alone, but then I saw this tweet from the author describing it in the style of a Reddit post: "I (16F) got sent to a Catholic school with my brother (15M) after getting outed at my old school. I'm not out at the new school, but there's this openly queer girl (16F) there who makes my gay heart do happy little flips. How do I date her without letting her know I'm gay?" That last line made me cackle, and I can't wait to dive in.
Darknesses by Lachelle Seville (Lesbian Vampire Fantasy)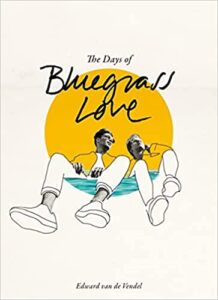 The Days of Bluegrass Love by Edward van de Vendel, translated by Emma Rault (M/M YA Contemporary)
Twelfth by Janet Key (Queer Middle Grade Mystery)
If You're a Drag Queen and You Know It by Lil Miss Hot Mess and Olga De Dios Ruiz (Picture Book)
Heathen: The Complete Series Omnibus Edition by Natasha Alterici, Ashley A. Woods, Rachel Deering, and Morgan Martinez (Sapphic Fantasy Graphic Novel)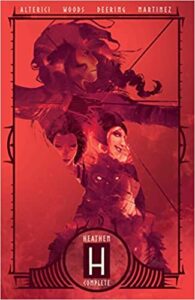 Galaxy: The Prettiest Star by Jadzia Axelrod, illustrated by Jess Taylor (Gender Identity Sci Fi Graphic Novel)
I Want to be a Wall, Vol. 1 by Honami Shirono (Asexual Woman and Gay Man Manga)
Grandmaster of Demonic Cultivation: Mo Dao Zu Shi Vol. 2 by Mò Xiāng Tóng Xiù (M/M Fantasy Light Novel)
The Book of Non-Binary Joy: Embracing the Power of You by Ben Pechey (Non-Binary Nonfiction)
---
That's it for me this week! Until next time, you can find me at my bi and lesbian book blog, the Lesbrary, as well as on Twitter @danikaellis. You can also hear me on All the Books or you can read my Book Riot posts.
Happy reading!
Danika