Sponsored by Penguin Teen.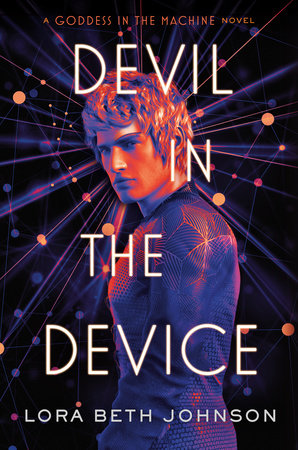 Devil in the Device brims with brilliant world-building and richly-imagined characters—a great encapsulation of everything that makes science fiction so much fun!" — Andrea Tang, author of Renegade Flight. Battling the dangerous forces buried within their minds, Andra and Zhade will have to find a way to work together before two power-hungry leaders and a deadly swarm of rogue technology destroy humanity for good. A stunning conclusion to the Goddess in the Machine duology. Part political conspiracy, part technological thriller, its deeply emotional core deftly explores what it means to be human, and how to hold on when everything seems lost.
Happy Tuesday, shipmates! It's Alex with your weekly selection of new releases to peruse and some links to check out. I had one of those rare weekends when nothing was scheduled and I just got to lollygag around, playing video games, reading, and riding my bicycle. It's a nice feeling as we're drawing toward the end of the summer. I hope that you have some equally relaxing and unstructured time off in your future! Stay safe out there, space pirates, and I'll see you on Friday!
This is very much my particular fandom, but these 2 one page comics made me laugh so hard as a Destiny player: Ikora & Mithrax and Sjur & Mara
Let's make the world a better place, together. Here's somewhere to start: https://blacklivesmatters.carrd.co/ and anti-asianviolenceresources.carrd.co
---
New Releases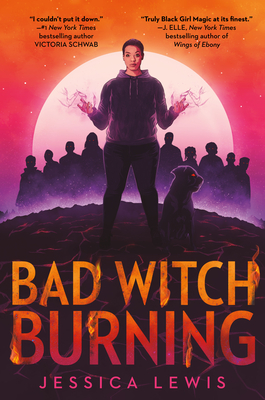 Katrell has been trying to keep herself and her unemployed mother afloat with her ability to talk to the dead, but it doesn't pay as much as you'd think. And a new problem soon presents itself–she's attracting attention from the dead side of the equation, and is being warned under no uncertain terms to stop. While she's willing to play chicken with ghosts, when she accidentally raises someone from the dead, she realizes she might have a new business model — but it's coming withe a price tag she doesn't yet realize.
After losing the competition between magicians, Daron's less concerned with his fall being town gossip and far more with the disappearance of Kallia, whom he's fallen in love with — and is now quite probably in the hands of a dangerous rival magician. As he tries to find his way to her, Kallia has found herself in a world of mirrors, memories, and illusions, where she's about to get offered more power than she can imagine, but at a devastating cost.
General Floré has sacrificed much as a warrior of the Stormguard Commandos, perpetrated horrors in the rotstorm that covers the ruins of the Empire she swore to defeat. But now she's out and done fighting… until her daughter is kidnapped and taken across a land of monsters and ancient gods. If she's to save her daughter and all her people, she'll have to take up the Stormguard mantle again.
Astrid, now with her name remembered and her voice reclaimed, has dedicated herself to taking down the Sisterhood and destroying the aunts of the Gean religion. Hiro and Lito take up their own roles in the rebellion, searching for allies and separately undertaking dangerous missions. And back on Venus, Lito's sister Luciana must try to survive under the thumb of Hiro's father until her own opportunity to join the fight presents itself.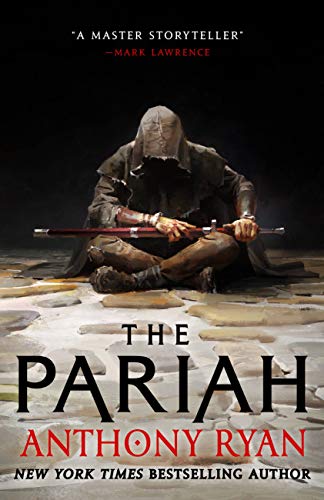 Alwyn was raised as an outlaw and was content to live freely in the woods with his fellow thieves… until a betrayal shatters his peace and sends him seeking vengeance as a soldier. Soon he finds himself under the command of Lady Courlain, a noblewoman who has visions of a coming demonic apocalypse — and as darkness gathers to oppose her, it becomes more of a question of how true these visions might be.
A book of Lovecraft-inspired poetic nightmares both cosmic and comic that explore monsters known by that name, and those hiding within racism, sexism, and violence.
News and Views
The second trailer for Foundation is out and it is very pretty.
Interview with Silvia Moreno-Garcia
Cover reveal for the coming Octavia E. Butler biography
Cover reveal for Nnedi Okorafor's Akata Woman
When should writers return to old, abandoned work
Derek Tsang will be directing Netflix's adaptation of The Three-Body Problem
Looks like there's some cool stuff coming in Star Trek – The Original Series: A Celebration
And speaking of, a biopic about Gene Roddenberry is in the works
The AV Club talked to Kathryn Hahn
On Book Riot
Hook, line, and sinker: what makes a book an absorbing read?
This month you can enter to win a $250 Barnes & Noble gift card, a $100 gift card to a Black-owned bookstore, a pair of airpods pro, and a QWERKY keyboard.
---
See you, space pirates. If you'd like to know more about my secret plans to dominate the seas and skies, you can catch me over at my personal site.