Sponsored by Read Bliss.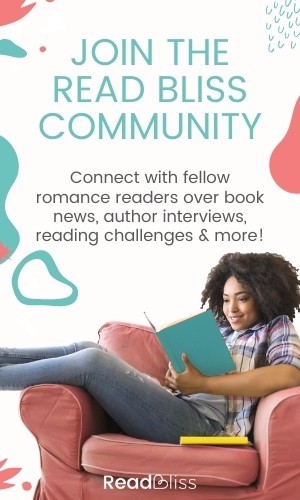 Discover the Read Bliss Community, a place to connect with fellow romance readers and authors, created by the romance fans at Harlequin Books! With the latest in romance book news, genre discussions, booktuber videos, reading challenges and more, you won't want to miss a single moment. All fans of romance novels are welcome! Join us today at http://bit.ly/2XD8JfF.
Welcome to In The Club, a newsletter of resources to keep your book group well-met, well-read, and well-fed. How is everyone this week? In Portland we're getting some actual sunshine and slightly warmer temps, and I know I've changed as a person when I see 45 degrees in the forecast and go, "Oh word? I don't even need a scarf!" For those of you still recovering from the hell of winter storms, I'm thinking of you and hoping relief finds its way to you soon.
To the club!!
Nibbles and Sips
I've mentioned before that I love me some Food Tik Tok, right? Well one of my favorites right now is a creator by the name of Hajar Larbah (Tik Tok username @moribyan). She makes all sort of delicious foodstuffs, including a lot of recreations of popular restaurant foods. I die. My recent favorite recipes (there are… so many) are chicken shawarma, which I've always been needlessly intimidated to make??, and yellow rice like you'd get at a Halal cart. My mouth is so happy! Make and share with the club.
Just Because We Can Doesn't Mean We Should
When planning out this week's newsletter, I already knew what books I wanted to recommend but couldn't really put my finger on… why?! I knew I wanted you to read and discuss them because they're all really great books, but what was the theme that was lumping together in my brain? After lots of consideration, I've landed on this: just because we can do a thing, does that mean we should? Let's get into it.
I made a face and went "eeew!" out loud a few times in the first few chapters of this book. Why? Because "eew" is how I feel about a husband stealing his brilliant scientist wife's research and then using that information to not only clone her (seriously, bro?) and but then cheat on her with! that! clone! The squick factor gets turned all the way up when we find out the clone is pregnant. It all gets just a little more complicated when the wife, Evelyn, gets a panicked call from Martine: she's just killed the husband Nathan and needs help… err… cleaning up the mess. It does not go how you're thinking it will. Whew.
Book Club Bonus: Well then! There's so much to talk about here: bodily autonomy, consent, a woman's right to choose, and of course: the ethics of scientific research. There's a lot of grey area in this kind of innovation, and this book dives straight into the murky bits.
I thought a lot about this book when I heard it was being adapted for film (yiiiiiikes, if you know, you know), and again last week when the Perseverance rover landed on Mars. It's about a Jesuit priest and linguist who leads a scientific mission to make first contact with intelligent extraterrestrial life. I was told to prepare for a catastrophic end, but I was so not prepared! Space exploration is super cool and all, pero this book is all, "what if it went horribly wrong?" Like rull wrong. So wrong. Theeee most wrong. I can't get the wrong out of my brain and it's been literal years since I read it. (TW: violence, sexual assault)
Book Club Bonus: I don't want to tell you too much here because you need to experience it for yourself. Once you've taken a day or two to process this one, write down and discuss the ways in which this book is an indictment of colonization, an examination of faith, and what it says about the way we define humanity.
Catherine House isn't your run-of-the-mill educational institution; admission is highly competitive and its demands super intense: once students arrive, they must disconnect from the outside world and remain on campus for their full three-year tenure with no outside contact. No phones, no internet: they must dedicate themselves wholly to the Catherine House way. This sort of immersive education maybe sounds like a cool, edgy and immersive idea, but like… I sense problems! This has been described to me as weird and labyrinthine with major gothic vibes all set in a creepy old house, so what I'm saying is I bought it immediately.
Book Club Bonus: You may have sensed, as I did, that there are some sinister secrets in this story, and you'd be right. The school is determined to keep a history of shady experiments hidden at all costs, and if only THAT were a thing that only happened in fiction. Discuss! You know what to do here.
Suggestion Section
Need some swoonworthy picks perfect for your romance book clubs? Say no more!
How about some queer picks? These audiobooks are great for LGBTQ+ book clubs.
---
Thanks for hanging with me today! Shoot me an email at vanessa@riotnewmedia.com with your burning book club questions or find me on Twitter and the gram @buenosdiazsd. Sign up for the Audiobooks newsletter and catch me once a month on the All the Books podcast.
Stay bad & bookish, my friends.
Vanessa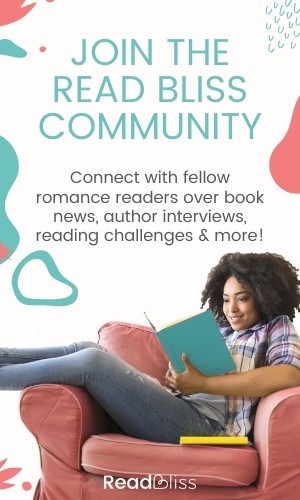 Thanks again to our sponsor Read Bliss, a community created by romance fans at Harlequin Books! If you're looking for a way to connect with fellow romance readers and authors, Read Bliss may just be the bookish community you're looking for. Stay up to date on the latest in romance book news, genre discussions, book-tuber videos, reading challenges and more with fellow lovers of swoons!