Welcome to In Reading Color, a space where we focus on literature by and about people of color.
May is Asian American and Pacific Islander (AAPI) Heritage month! While part of me loves heritage months as celebrations of culture and opportunities for me to learn about more great books I need to add to my TBR, they aren't without their flaws. Specifically, I feel like it's reductive to group two very different ethnic groups together as the AAPI label does. Asia alone has so many different cultures and languages, but I at least understand categorizing them together because of the land shared. Adding Pacific Island cultures to this categorization, on the other hand, doesn't allow the space to fully recognize either group.
The U.S. government began formally recognizing AAPI Heritage month in 1992 as a much-needed step in 1) coming to terms with its discriminatory treatment of Asians and Pacific Islanders, and 2) acknowledging and highlighting what both of these groups have contributed to the U.S. The thing is, in 2000, the label "Asian and Pacific Islander" was split into "Asian Americans" and "Native Hawaiians and Other Pacific Islanders" (NHOPI), which seems to take the differences I mentioned before into account. I would think that this would lead to different heritage month celebrations, especially as I know there are those who identify as Asian American and NHOPI who also have issues with the labelling.
With that said, I still jump at the chance to highlight books during heritage months, and will continue to highlight authors of Asian and Pacific Islander descent. I just think it's time to reevaluate what this label means, and unflatten our views of Asians, Pacific Islanders, and all other non European ethnicities.
Now, a few books for you to get into!
New Releases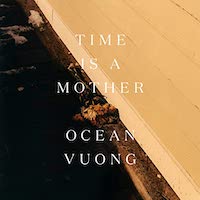 I just finished listening to Ocean Vuong narrate his latest poetry collection on audio. Ugh, it's so incredibly beautiful, and there's nothing like listening to a poet narrate his work. Time Is a Mother was written after Vuong's mother passed away, and it's full of longing for the person he loved most.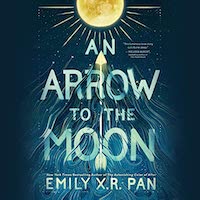 I ADORED The Astonishing Color of After, so I've been waiting SO LONG to listen to this one. An Arrow to the Moon is Romeo and Juliet meets Chinese mythology, which is 100% in my wheelhouse.
Thanks for reading; it's been cute! If you want to reach out and connect, email me at erica@riotnewmedia.com or tweet at me @erica_eze_. You can find me on the Hey YA podcast with the fab Tirzah Price, as well as in the In The Club newsletter.
Until next time,
-E