Hello and happy Monday, Epic folks! It's the last regular Monday of December (again I ask, how!?) which means we'll be wrapping up What Are You Reading? this week and moving to our new model for Insiders as of January 1st. It is truly wild how time flies. We can't say thank you enough for being such staunch supporters and book enthusiasts, so we'll just keep saying it: thank you!
The comments will be open through the end of December, so as always feel free to weigh in on your year-end reading there, and we'll see you (just in different places) in 2023!
-Jenn
What Are You Reading?
I believe this is the final What Are You Reading!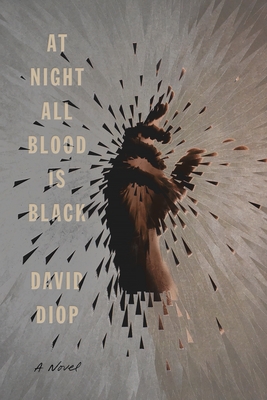 I don't have much new to report since my last update — I'm still working through Tomorrow, and Tomorrow, and Tomorrow, but I've also picked up At Night All Blood Is Black by David Diop, translated by Anna Moschovakis. It's a story about WWI, which is unusual for me, but it's the perspective that intrigued me. It's told from the point of view of Senegalese man Alfa Ndiaye, who is fighting as a "Chocolat" soldier for the French army. Fighting the war has brought the first instance of Alfa being away from his village, and he is, understandably, not adjusting well. When his friend is gravely injured and asks Alfa to put him out of his misery, Alfa can't do it, and the grief and guilt go to his head. As a result, he starts a grim ritual that sees him crossing over into enemy territory every night. The more he does it — and the more…souvenirs he collects — the more the other soldiers start to think he's some sort of demon.
The potential supernatural aspect of the book is totally up my alley, but it is not my usual fare for around the holidays. It is, admittedly, a little awkward to read after partaking in some of my holiday traditions, like watching Home Alone 2, for instance. The cozy mysteries I have fit more comfortably with the typical entertainment I consume around the holidays: one, Murder by Page One by Olivia Matthews, which follows a Brooklyn librarian who recently relocated to Georgia. When she discovers a dead body in a bookstore, her friend becomes a suspect and it'll be up to her to clear her friend's name. I may also pick up the fifth Gethsemane Brown book, Execution in E. For the uninitiated, the Gethsemane Brown cozy mystery series follows Gethsemane, a Black American classical musician living in a charming Irish village who can communicate with ghosts. I absolutely loved reading about her and the cute Irish setting last winter, and would love to again.
As I balance my holiday reading, what have you picked up lately? Let us know!
-Erica