Welcome to Read This Book, a newsletter where I recommend one book that I think you absolutely must read. The books will vary across genre and age category to include new releases, backlist titles, and classics. If you're ready to explode your TBR, buckle up!
Today's pick definitely falls in the category of fun and swoon-inducing if you're looking for a great novel to curl up with as the weather gets colder. It has banter and humor for days, and it's tropey as all get out!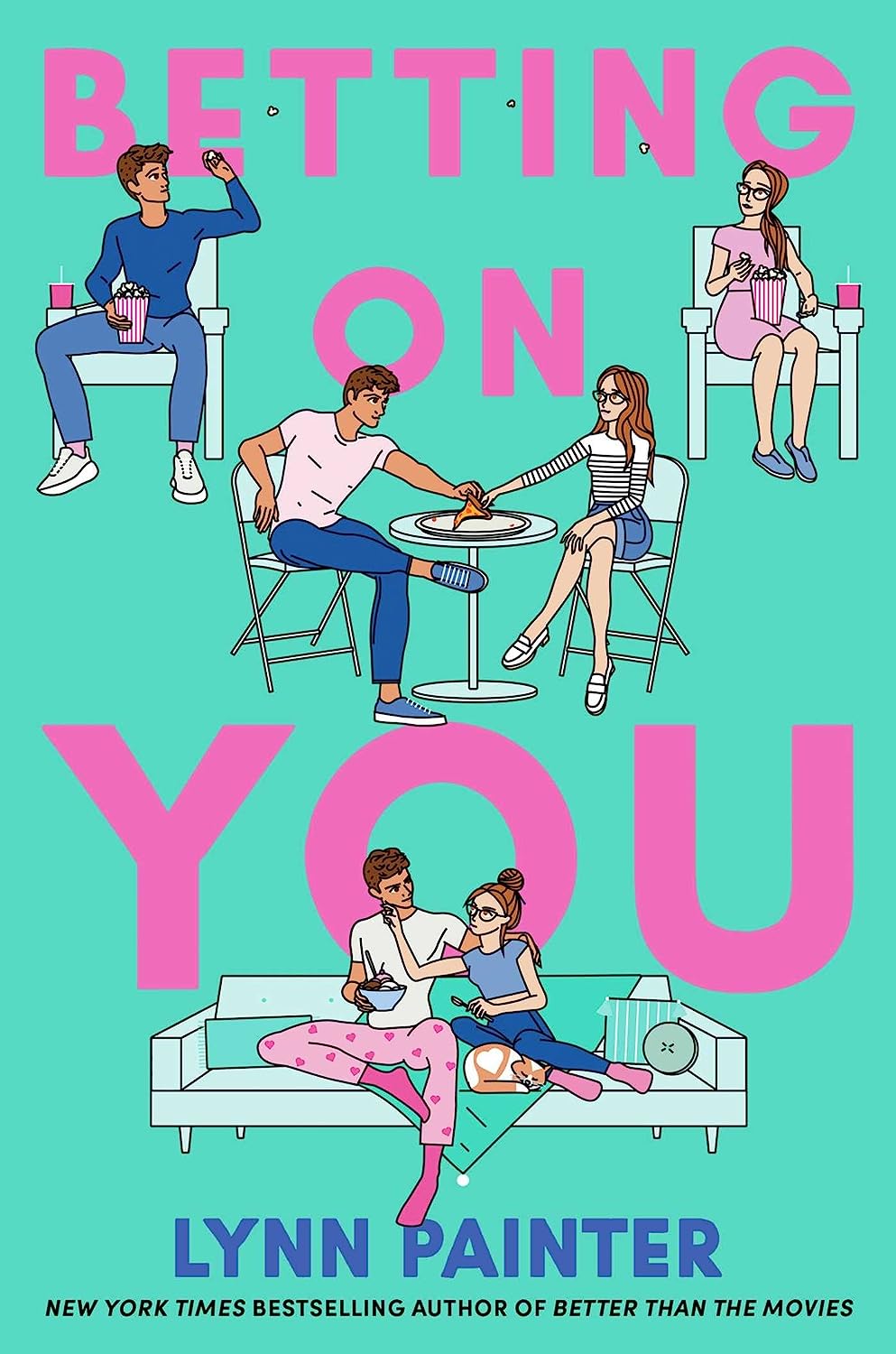 Bailey first meets Charlie while on a plane, flying solo to her new life in Omaha, where her mom has resettled after her parents' divorce. He's a fellow solo traveler and child of divorce, but the two do not hit it off — in fact, they spend the entire flight bickering and annoying each other. Bailey is happy to never see him again…but then they reconnect three years later as coworkers. Charlie is obnoxious and adamant that boys and girls can't be friends. Bailey finds him annoying and wants to prove him wrong. When they bet on it — and make a few ill-advised wagers on friends and fellow coworkers — they inadvertently become conspirators as they set out to prove their points…but end up falling for each other along the way.
This is a rom-com that will genuinely make you laugh, and what I appreciate so much about Lynn Painter's YA romances is that the characters feel believably like teens. They're awkward and vulnerable at times; they wear glasses and braces, but they're also very witty, and they get some really great swoony love stories. I enjoyed the dynamic between Bailey and Charlie a lot — Charlie is contrary but not obnoxious, and Bailey is uptight but able to let loose every now and then. They bring out the best in each other, and they have so much fun together they don't realize that they're falling until it's already happened. They both have parental divorce trauma, and they find common ground in navigating life between households despite their apparent dislike for each other. I felt like this element really gave their characters a serious way to connect, and it will also be a lifeline to readers also dealing with that awkward dynamic. Sometimes the plot feels a little over the top, but always in a very good, fun way — moments feel like Taylor Swift verses come to life, and it's easy for readers to get swept up in the fantasy of it all — but Painter doesn't really push the bounds of believability, making for a fun escapist read that doesn't require too much suspension of disbelief.
Pick this one up if you want to laugh and if you enjoy enemies to lovers! Bonus: The Do-Over by Painter is also excellent!
Are you looking for the perfect gift for that bookish special someone in your life this holiday season? Tailored Book Recommendations is here to help! Here at TBR, we pair our customers with a professional book nerd (aka bibliologist) who just gets them. They fill out a survey and then sit back and relax as we pick books just for them. We've got three levels — recs-only, paperback, and hardcover — and you can gift a full year or one time, so there are options for every budget! Get all the details at mybtro.com/gift.
Happy reading!
Tirzah
---
Find me on Book Riot, Hey YA, All the Books, and Instagram. If someone forwarded this newsletter to you, click here to subscribe.