Hello mystery fans! If you've been waiting to watch The Bob's Burgers Movie, it's now streaming on Hulu and I laughed a lot watching The Addams Family 2 streaming on Prime! Now back to the regularly scheduled mysteries: I've got all the mystery goodies for you this week including new releases, backlist, and something to watch.
And if you'd like to work for Book Riot we're hiring an Editorial Operations Associate! We are committed to building an inclusive workforce and strongly encourage applications from women, individuals with disabilities, and people of color–apply by August 8th!
Bookish Goods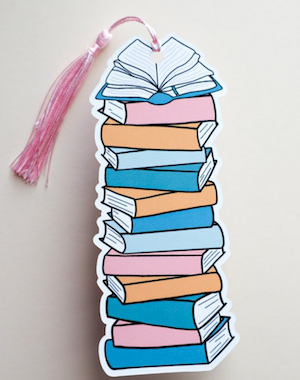 I draw versions of this in my notebook to keep track of monthly reading and had no idea they come as bookmarks! $4
New Releases
This is one of those books with a setup that immediately sucked me in: Paris Peralta's famous comedian husband has been found dead (murdered or suicide?) and Paris' biggest concern isn't that she'll be accused of the murder. Her biggest concern is that her past will be revealed, something someone is already blackmailing her over… In the present we watch as she has to build a defense to prove that she did not murder her husband, and in the past we watch a girl growing up with an abusive mother.
This is my third Hillier thriller (Jar of Hearts ; Little Secrets ) and she consistently gives me page-turners. I inhaled the audiobook narrated by Carla Vega.
(TW main case thought a suicide/ talks of past suicide attempt, detail/ addiction/ domestic abuse recounted/ child abuse/ child sexual assault, predators/ past parent death with dementia)
Cold, Cold Bones (Temperance Brennan #21) by Kathy Reichs
If you were a fan of the TV series Bones, and miss it, the book series it was based on has continued so you can keep up with Brennan. Also, it's got a great cold North Carolina winter setting if you want to escape the heat. Forensic anthropologist Brennan and her daughter Katy, back from the Army, are meeting up for dinner. Except they find an unwanted package on the back porch. It has an eyeball in it with GPS coordinates which leads Brennan to another crime. Soon it seems someone is copycatting Brennan's cases from early in her career…
Looking for more new releases? Check out our New Books newsletter!
Riot Recommendations
This round we're doing crime books that involve art: the first uses art to discuss colonization and the second uses art to explore violence towards women.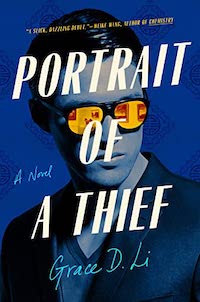 Will Chen is a senior at Harvard when he's hired for a job: steal Chinese sculptures from museums. So he puts together a team to accomplish the mission. While you get to follow all five of them as they try to accomplish their mission, the book is about much more than heists. It's about colonization, the diaspora, and the Chinese American identity. Rather than just one character's story, we get a variety showing how different the experience and views can be from within the same community. While I was invested in whether they'd pull this off, and more importantly get away with it, I think I was more invested in the characters and their lives. I've been really enjoying recent releases that focus on immigrant/diaspora experiences in the crime genre.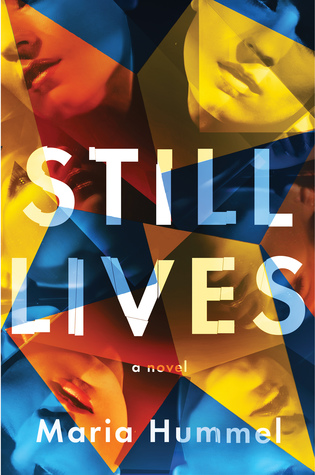 Maggie Richter and the rest of the staff at an LA museum are trying to save the museum. They are hoping to accomplish this with the current exhibit they are mounting: Kim Lord paints herself into famous crime scenes where women were murdered. But on opening night Kim Lord disappears… The setup for this book really worked for me as the first half focuses on the art world and the second half on the mystery.
Watch Now
Miss S on HBO Max: Here's a Chinese series based on Miss Fisher's Murder Mysteries. Set in 1930s Shanghai a socialite solves mysteries with a police inspector. The fashion, duo, humor, and murder mysteries look so fun it's next on my to-watch list. Here's the trailer.
News and Roundups
'Where the Crawdads Sing' Author Wanted for Questioning in Murder
This week's Radio Times is a crime writer special
'Only Murders in the Building' Earns Quick Season 3 Pickup at Hulu
Planes, parachutes and armed robbery: Netflix take on the master criminal who became a folk hero
Censorship News
The Correlation Between Sundown Towns and Book Bans: Forsyth County, GA
Billboards with Quotes From LGBTQ Books Placed in Book-Banning States