We're giving away a surprise box of 10 banged-up books to one lucky reader!
Enter here for a chance to win, or click the image below!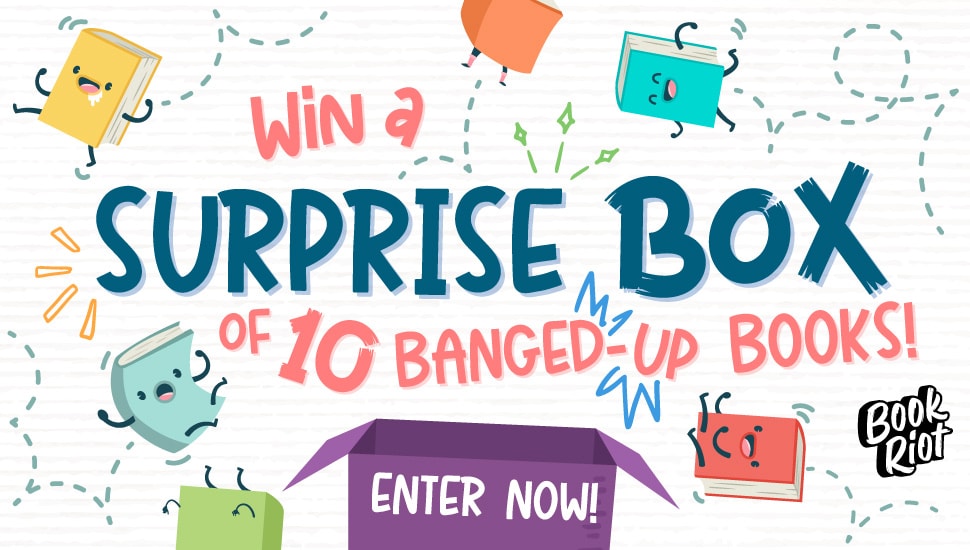 Book Riot's Tailored Book Recommendations ships lots of new hardcover and paperback books to subscribers. Some of the books get a bit banged-up in transit, and dinged corners or smudged dust covers mean they can't go out to customers — but they're still the same great books! Give them a home and get hours of reading for free. Fill out the form above, and you will be entered to win. All you have to do is sign-up for our Book Radar newsletter for exciting books deals and must-read forthcoming titles.