Hi Alex here,
What a week it's been! Amirite?
This is the thing we're talking about!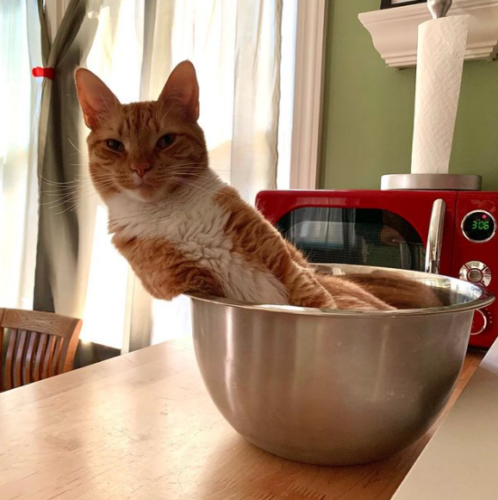 We think this cat bowl is the best for our little friend!
Here's your biweekly cat photo! I know I've shared pictures of Gilbert wrapped up in a blanket before, but I can't overstate how much he loves being burritoed. When you see him with those fancy paws outstretched, that's how you know he's fully relaxed. It must feel like a weighted blanket or a thunder shirt for him.
All right, Imma fire up the ol' PS5 and start doing Lego battles in a galaxy far far away. Do something fun for yourself this weekend, and I'll catch you on Tuesday!