Sponsored by Nightfire.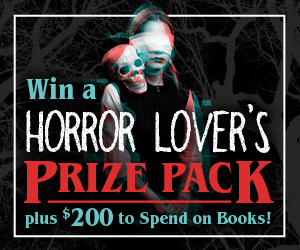 Book Riot is teaming up with Macmillan's Nightfire newsletter for a chance to win a Horror Lover's prize pack containing the following:
– $200 Visa gift card
– The Living Dead by George Romero and Daniel Kraus
– Certain Dark Things by Silvia Moreno-Garcia
– Slewfoot by Brom
– Hex by Thomas Olde Heuvelt
– The Last House on Needless Street by Catriona Ward
Simply sign up for the Nightfire newsletter and fill out the form here to be entered to win.
Hello Audiophiles! As we head into the last month of summer, I'm scrambling to sneak in a few more summer reads. Over on Read Appalachia, I've been hosting an Appalachian Summer Reading Challenge in the form of a BINGO board. Over the last several months, I've been working my way through the different challenges.
There have been so many fabulous audiobooks that I've made it through so far—Punch Me Up to the Gods by Brian Broome, Pure America by Elizabeth Catte—but my favorite listen of the summer has to be The Birds of Opulence by Crystal Wilkinson.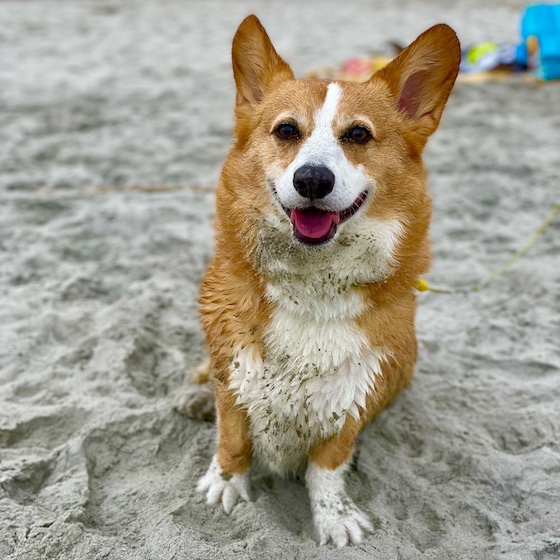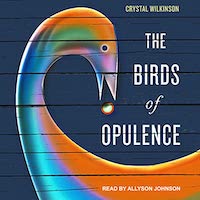 After listening to a series of "just okay" audiobooks this month, I was ready for something to really blow me away. In came The Birds of Opulence by Crystal Wilkinson. While it first came out in print a few years ago, it wasn't until just a month or two ago that this incredible novel was released on audio.
The novel begins in the early 1960s in a place called Opulence, Kentucky. There, we meet generations of Black women who have been raising their daughters in the town since anyone can remember. From a surprise birth on a winter's day to secret love affairs to dramatic funerals, these women see it all.
I especially love Wilkinson's prose. There's just something about the way she describes the fields on the family land or the relationship between mother and daughter that had me hanging on every word.
Allyson Johnson narrates the story with her masterful skill. Instead of trying to imitate the Appalachian Kentucky dialect, Johnson just uses touches of dialect here and there to give hints of how the characters might be speaking. It's the perfect balance of accent, giving listeners a taste of the flavor of the region.
Narrated by Allyson Johnson (Fearing the Black Body: The Racial Origins of Fat Phobia by Sabrina Strings and Citizen by Claudia Rankine)
Recent Releases!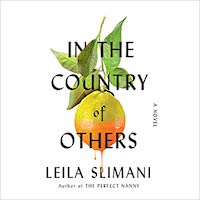 When a Frenchwoman falls in love with a Moroccan soldier, she has no idea what's in store for her. After WWII ends, she moves with her new husband to Morocco, and her new life begins. What she imagined as the adventure of her life soon turns to an incredible disappointment as she is ostracized and isolated. Her biracial daughter faces difficulties of her own as she is teased by classmates for having a French mother. With In the Country, Slimani steps up her game and gives us a one-of-a-kind story that is must listen.
Narrated by Lara Sawalha (A Map of Salt and Stars by Zeyn Joukhadar and The Silence of Scheherazade by Betsy Göksel)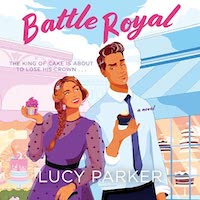 I love a cute story around baking, and Battle Royal does not disappoint. When two former rivals learn that they will both be competing for the opportunity to bake the cake for an upcoming royal wedding, the gloves come off and the competition begins. The two go head to head in the competition, each showing their own personal flare for their craft. But who will be choosen? The classic perfectionist Dominic? Or the one-of-a-kind Sylvie? 
Narrated by Billie Fulford-Brown (Jane in Love by Rachel Givney and Act Like It by Lucy Parker)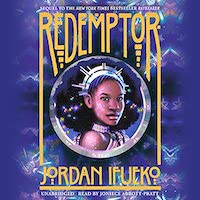 The much-anticipated follow up to Raybearer is here! Jordan Ifueko is back to continue Tarisai's story. Now coming into her own power, our protagonist must choose her own council, those who will help her survive. She knows what her kingdom expects of her, and she's determined to see it through. But she doesn't realize that the throne she sits upon represents all her kingdom must answer for. Can Tarisai figure out how to make amends for the sins of her kingdom's past?
Narrated by Joniece Abbott-Pratt (The Other Black Girl by Zakiya Dalila Harris and Legendborn by Tracy Deonn)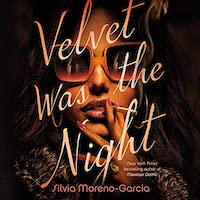 In one of the most anticipated novels of the year, Velvet Was the Night, Silvia Moreno-Garcia takes on a brand new, noir-inspired story. In Mexico City, during the 1970s, Maite works as a secretary who loves reading the latest romance stories in her favorite magazine. She dreams of passion and love, hoping for a life beyond the boring office around her. When her next-door neighbor disappears, she finds herself in the middle of a very real mystery. But what starts out as a search for a missing person soon turns into a full blown scheme involving political dissidents.
Narrated by Gisela Chípe (The Soul of a Woman by Isabel Allende and It Is Wood, It Is Stone by Gabriella Burnham)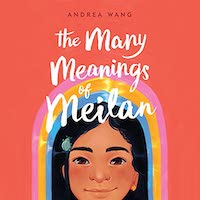 Meilan loves her family of uncles, aunts, and grandparents who all work with her parents at the family bakery, but when the family's matriarch dies, Meilan's entire world is turned upside down. Her parents have a disagreement with some of the other family members, and Meilan finds herself far away from her home in Boston. In Rosebud, Ohio, where few people have heard of Boston's Chinatown, Meilan must learn a whole new world. This is a beautiful story of a Chinese American girl coming into her own in a whole new way.
Narrated by Annie Q (As Many Nows as I Can Get by Shana Youngdahl and Hello (from Here) by Chandler Baker and Wesley King)
Around the Internet
"Your Audiobook Guide to Book Awards" (Libro.fm) – I found this post so helpful as I plan my own "to be listened to" audiobook list.
"To Be Listened To: Fall's Most Anticipated Audiobooks" (Libro.fm) – I have been so excited for this list! Definitely a must-read line up for any audiobook lover.
Just in case you missed it, there are three new narrators who been inducted into Golden Voices, Audiofile's lifetime achievement honor.
On Book Riot
"6 Myth Retellings on Audio" – I share some of my favorite myth retellings on audio!
---
I'd love to hear from you! Drop me a line at kendra@readingwomenpodcast.com or say hi over on Instagram @kdwinchester. For even MORE audiobook content, you can find my articles over on Book Riot.
Happy listening, bookish friends!
~ Kendra