Can it really be a month since Book Riot Live? If you're feeling nostalgic, this year's zine is assembled and ready for your perusal! Thank you to everyone who contributed — your skills with markers and washi tape are top-notch, and your notes brought joy to our hearts.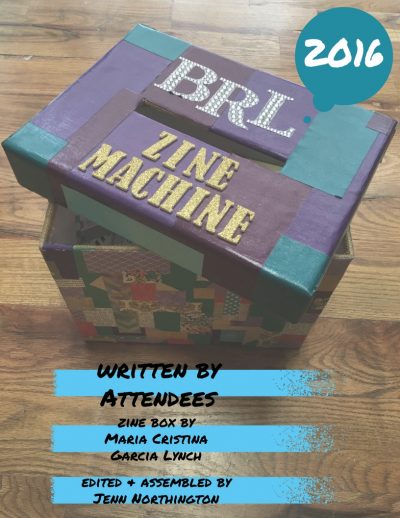 Can't wait for your next con? Our friends at BroadwayCon have you covered (especially those of you who enjoyed our Bookish Broadway panel):

From January 27–29, 2017, join some of Broadway's biggest fans, performers, and creators from classic and current shows as we gather at the incomparable Jacob K. Javits Convention Center to perform, discuss, debate, and celebrate theatre. BroadwayCon brings you through the stage door to be part of the excitement that happens onstage and behind-the-scenes.
Join Javier Muñoz, Lachanze, Josh Groban, Anthony Rapp, Cynthia Nixon, and many more as well as thousands of Broadway fans to celebrate the shows you love with the people who bring them to life. Register today!