Sponsored by Penguin Teen.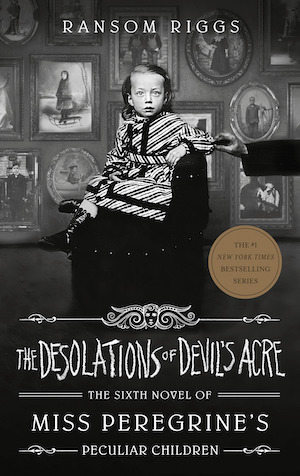 tk
The Bram Stoker Awards Announces Its 2020 Nominees
The Horror Writers Association has announced the finalists for the 2020 Bram Stoker Awards. Members of the association will be able to vote from March 1st through March 15th. The winner of the award will be announced during this year's virtual StockerCon 2021, which will be held May 20th through May 23rd.
Victor LaValle Coming Out With New Comic Book Series
Novelist Victor LaValle is publishing a new comic series with artist Jo Mi-Gyeong. The five-issue series, published by Boom Comics, will be released in May. LaValle said, "This a story, inspired by young folks like Mari Copeny, Elsa Mengistu, Greta Thunberg and so many more, of how an eleven-year-old girl, EVE, and her android teddy bear try to do the seemingly impossible: save the planet, save us."
Anthony Bourdain's Crime Novel Gone Bamboo Becoming a TV Series
Anthony Bourdain's 1997 thriller novel Gone Bamboo is now slated to become a television series. Producers Webster Stone and Robert Stone have acquired the rights to the novel, which is set on the island of St. Martin and follows an assassin named Henry Denard.
Black, Latinx, and Millennial Readers Are The Backbone of The Book World
New research shows Black, Latinx, and Millennial readers are buying and engaging with books more than other groups.