Welcome to Check Your Shelf. Our new fiscal year has finally started, which means that I have a giant cart of adult fiction books ready to order through Baker & Taylor the moment I come into work this week. I've already preemptively apologized to our cataloger for the havoc I'm about to wreak, but not much I can do about it at this point.
Let's library.
New Releases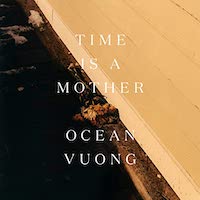 I just finished listening to Ocean Vuong narrate his latest poetry collection on audio. Ugh, it's so incredibly beautiful, and there's nothing like listening to a poet narrate his work. Time Is a Mother was written after Vuong's mother passed away, and it's full of longing for the person he loved most.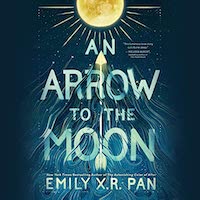 I ADORED The Astonishing Color of After, so I've been waiting SO LONG to listen to this one. An Arrow to the Moon is Romeo and Juliet meets Chinese mythology, which is 100% in my wheelhouse.
I've posted enough adorable photos of my cats over the last few weeks…now here's a doofy one. This is Gilbert's true essence, and often the first thing I see when I wake up.
Stay cool, all you cats and kittens. I'll see you on Friday.
—Katie McLain Horner, @kt_librarylady on Twitter.