Greetings and salutations! Welcome, or welcome back, to the Kissing Books newsletter. I'm PN Hinton, here to give you the rundown on the world of romance, including new releases, recommendations, and other entertaining ways to pass your time.
Well December is here, and with it the last month of 2023. I know that a lot of people really look forward to this time of the year. Soon we will be in a new year and *almost* halfway through the current decade, which is just…wow. Hard to believe. Instead of focusing too hard on that, though, I'm going to try to make the best of this season, even though I'm already beyond exhausted.
Before we get into the picks — the holidays have arrived, and so has our new paperback level at TBR! If you (or a reader you know) are just over-carrying around bulky hardcovers or are looking for a more budget-friendly option, we've got you. Check out all the offerings at mybtro.com/gift, and give personalized reading recommendations customized for any and every reader.
Bookish Goods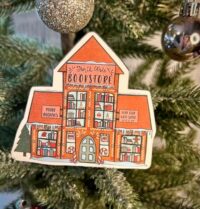 This adorable sticker seems like the perfect way to kick off December. Even though I feel gingerbread is an acquired taste that I do not share, I know that this cookie in all its various forms tend to go hand in hand with the holiday season. $4
New Releases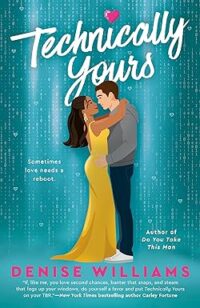 When a scandal threatens the reputation of OurCode, a nonprofit coding program aimed at high schoolers, Pearl will do anything to help salvage it, including working with Cord, the man whose heart she broke eight years earlier. When they reunite to help OurCode, the sparks are still there, but both know that it would not be a good idea to entertain them. However, it soon becomes apparent that they cannot ignore their feelings and have to determine the best way to balance it all.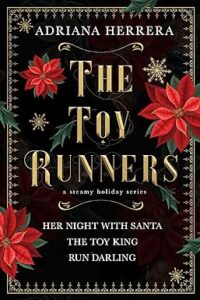 This steamy anthology, comprised of three novellas previously released by Herrera, includes a Sapphic Santa pairing, an arranged marriage where the soon-to-be bride has eyes for the brother of the groom, and a bodyguard grumpy/sunshine pairing. This collection is the perfect way to kick off the holidays!
For a more comprehensive list of new releases, check out our New Books newsletter.
Riot Recommendations
I'm taking a semi-break from the petty train today and will be recommending holiday romance books. Now, to be fair, both of these were released in 2023 (one just in the last few weeks) so I suppose it could still be considered a jab.
But the second one listed was just released, so I would think it was too new to be considered for a nomination. And the first one mentioned is an inspirational one, which means that it is an "off the pages" romance, and we all know that those almost never appear on the list. Which is an entirely different conversation I don't have the spoons or word space for.
Enjoy!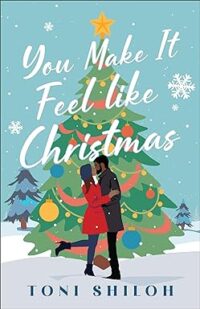 Between being single, unemployed, and having to witness her sister get married to her ex-boyfriend, the holidays are not looking so holly-jolly for Starr. Then she discovers that Waylon, her brother's BFF, will also be in attendance and things start to look up. And since she's helping him make over his deceased mother's shop, there are plenty of opportunities to explore the spark between them. Will it be enough to convince her to stay, or will she decide to go back to the big city?
When Indigo and Vega first met at the bar, they were both just looking for a fling to blow off some steam from the respective stressors in their lives. Things get completed when they discover that Vega is Indigo's new boss, and then even more so when Indigo asks Vega to be her fake date for her family's holiday get-together. As they spend more time together, though, they soon discover that they both want something more than a temporary affair.
Design a romantic holiday movie and get a treat to eat. Y'all, some of these options are unhinged! I freely admit to going through and picking darker ones before creating a more traditionally sweet movie.
And that's all I have for y'all for today. I'll be back in your inboxes on Thursday with another newsletter and in the meantime you can find me still over on the bird app under @PScribe801. Until then, happy reading and stay hydrated.