Sponsored by Sponsor name here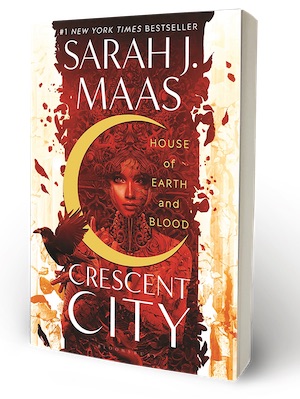 Sponsored blurb here.
I am over the moon to be writing you this newsletter! I am always looking for new ways to be able to talk about queer books, so I'm excited to be in your inbox every week talking about the latest queer book news and new releases!
I've been writing about queer books on the internet for more than 10 years now, and so much has changed! I used to be able to keep track of almost every queer book being published by a mainstream publisher. I would be able to read every sapphic YA title as it came out. Luckily, that's no longer possible: there are so many queer books in every genre being published! I truly believe we are in the golden age of queer YA, especially.
Of course, the fight is far from over. While gay and lesbian books are getting more common, and even trans and bisexual books are getting a little more attention, there are still a lot of identities that have almost no representation, such as demisexual or genderfluid folks. It becomes even more distressing when you add any kind of intersectionality: queer books continue to be very white, and it's difficult to find books with both queer and disability representation. If you're looking for a particular genre, it can also narrow your options to almost non-existent.
I'm confident that we're at least moving in the right direction, though! My priority is to shine a spotlight on the queer lit we do have! The more sales and attention they get, the more room is made for other LGBTQ book deals.
All the Links Fit to Click
LGBTQ Book Riot Posts
New Releases This Week
Love Is for Losers by Wibke Brueggemann (Queer F/F YA)
A Dark and Hollow Star by Ashley Shuttleworth (Queer YA Fantasy)
The Shadow War by Lindsay Smith (Queer YA Fantasy/Alternate History)
The Upstairs House by Julia Fine (Sapphic Fiction)
It's Been a Pleasure, Noni Blake by Claire Christian (Bi F/F Romance) 
Best Laid Plans by Roan Parrish (M/M Romance)
Honey Girl by Morgan Rogers (F/F Romance)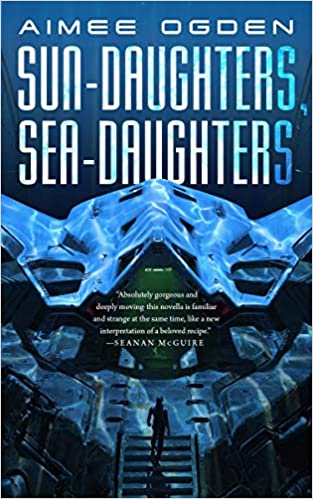 Sun-Daughters, Sea-Daughters by Aimee Ogden (Queer Science Fiction Novella)
Mouths of Rain : An Anthology of Black Lesbian Thought edited by Briona Simone Jones (Lesbian Nonfiction)
I'm a Wild Seed by Sharon Lee De La Cruz (Queer Graphic Memoir)
---
Until next time, you can find me on Twitter @lesbrary and tumblr (yes, tumblr) @biandlesbianliterature. You can also hear me on All the Books on the first Tuesday of the month, and I post weekly New Releases videos on the Book Riot Youtube channel. You can bet I sneak in as many queer titles as I can!