Sponsored by Tor Books.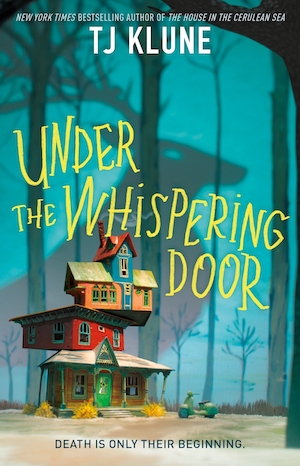 A Man Called Ove meets The Good Place in this delightful new queer love story from TJ Klune, author of the New York Times and USA Today bestseller The House in the Cerulean Sea. When a reaper comes to collect Wallace from his own funeral, Wallace begins to suspect he might be dead. And when Hugo, the owner of a peculiar tea shop, promises to help him cross over, Wallace decides he's definitely dead. Hilarious, haunting, and kind, Under the Whispering Door is an uplifting story about a life spent at the office and a death spent building a home.
Last weekend, I went to a barbecue with family I hadn't seen in years. It was surreal to have a get together that felt so normal. It's only recently in Canada that vaccines were widely available, so I'm still shocked at the possibility of actually seeing people. It's nice, even if socializing that much left me exhausted — I'm not used to it anymore!
As I'll explain soon, I've been forsaking books in favor of fanfiction lately. It can be very habit-forming! Hopefully my obsession will wane enough to get back into books soon.
Today, I wanted to highlight the charity Human Dignity Trust. They use litigation to support the rights of LGBTQ people around the globe, challenging unjust laws. You can find out more about them on their website, and you can donate here.
---
The Importance of Queer Fanfiction
I've recently gotten more into fanfiction; my obsession with Ted Lasso was bound to lead me there eventually. It's gotten me thinking about my relationship with fanfic in general, and why I think it's so important to many queer people.
While fanfiction is almost as old as literature itself, the phenomenon we call "shipping" has been queer from the start. Kirk/Spock was not just the original "slash" ship, but the original ship. It was followed by many other M/M fandom favorites — and no wonder. There were far more complex male characters on screen than female one, and besides, fanfic was the only outlet for M/M ships. They certainly weren't going to become canon. Fanfiction allowed queer readers (and plenty of other readers) to explore a relationship that they knew wouldn't appear on screen — and explore they did…
When I was a teenager, I read fanfiction from a franchise that will remain nameless — suffice to say that I'm angry that this queer memory has been tainted by the transphobic author. Fanfic turned into roleplaying: a sort of collaborative fanfiction writing, where two or more people play a character in a scene. I started, would you believe it, on Neopets chat boards. Of course it was an M/M ship, because that was the most popular pairing not just of that fandom, but of all fandoms at the time.
Neopets, however, was not so open to our PG-rated M/M roleplays, often deleting them (and leaving up more explicit M/F roleplays). A few of us migrated over to a new board, called Rebels Against Homophobic Neopia. (I remind you that I was about 14 at the time, and this was obviously very cool.) With no moderators, we were free to explore these stories however we pleased.
There, I met Real Life Queer People. People who not only shipped gay couples, but related to them. I began to contemplate by own sexuality — but nah, I was definitely straight. I invited my best friend to the board, also a fan of the franchise. We began roleplay flirting as our characters. I… was not straight after all. We started dating IRL.
I know lots of people, especially Millenials, who discovered their sexual orientation through fanfiction. It was a way to explore and experiment safely. It made being queer feel more normal: we knew and loved these characters already. If they could be queer and it was okay (in this fictional version of a fictional story), maybe it could be okay for us, too.
Even today, with far more mainstream queer representation (in books, movies, and TV shows), many queer young people flock to fanfiction to find representation. It's easy to find exactly what you're looking for, whether it's a pairing, a mood, or a certain trope. And if you can't find what you're looking for, there's no barriers to making your own.
So here's to queer fanfiction, from Spock/Kirk to Xena/Gabrielle (which basically jump-started the lesbian romance genre) to the K-pop ships dominating today. Long may it reign.
All the Links Fit to Click
Your rage read of the week: Lincoln Children's Museum cancels drag queen story hour event following death threats.
Some nice follow-up from last week: the bookstore that make a TikTok about customers turning around the covers of LGBTQ books got a flood of online orders for queer books!
"Gender critical" transphobes tried to claim Terry Pratchett and Neil Gaiman's books as supporting their viewpoints. It didn't go well for them. Gaiman rebuked the idea that Pratchett would ever support transphobia and explained that while there are transphobic character in Sandman, you're not supposed to agree with them. Pratchett's daughter also defended her father against these claims, and fans told personal stories about him being a trans ally.
Love, Victor has been renewed for season 3! (I've really been enjoying it.)
Robin (of Batman and Robin) is canonically bisexual now.
This book with a gay main character was first told through Instagram stories.
Here are some great LGBTQ Pakistani books.
Afterparties by Anthony Veasna So got a glowing review in Washington Blade, calling it the book of the summer.
Shelly Parker-Chan was interviewed at the Geekiary about She Who Became the Sun, and why she wanted to subtitle it "Revenge of the Genderqueers."
May Peterson, author of The Calyx Charm, discusses queerness, The Wizard of Oz, being trans, and inspirational witches.
Courtney Gould, author of The Dead and the Dark (a YA horror novel I really enjoyed) was interviewed at The Nerd Daily.
Sim Kern, author of Depart, Depart!, and Cynthia Zhang, author of After the Dragons, talk LGBTQ rep in books about climate change.
Nawaaz Ahmed, author of Radiant Fugitives, was interviewed at LA Review of Books.
Transgender Indigenous business owner Divina Nicole created a booklet called Celebrating Two-Spirit Identities. You can read it for free here.
Emery Lee, author of the excellent queer trans YA novel Meet Cute Diary, has a new book coming out! It's called Café Con Lychee.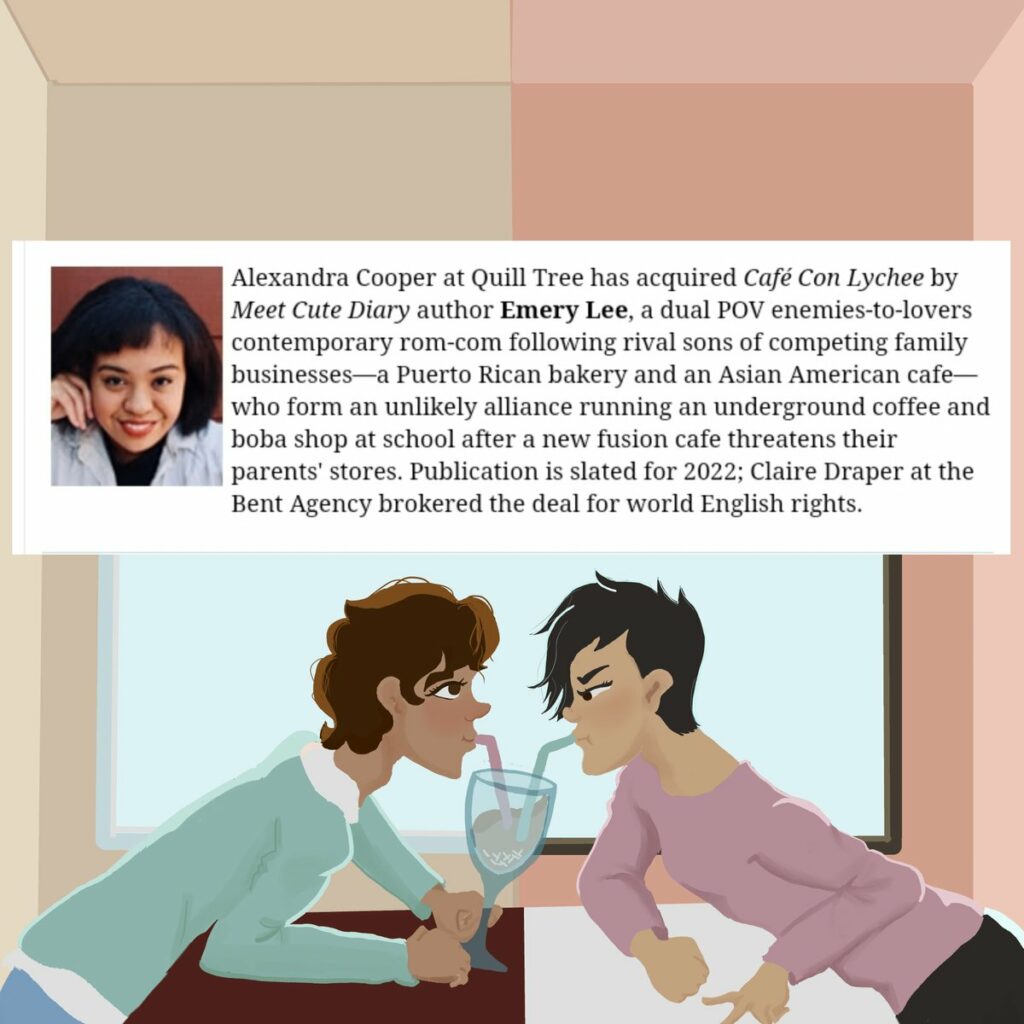 LGBTQ Book Riot Posts
New Releases This Week
Note: This week's new releases is overwhelmingly white. Do better, publishing.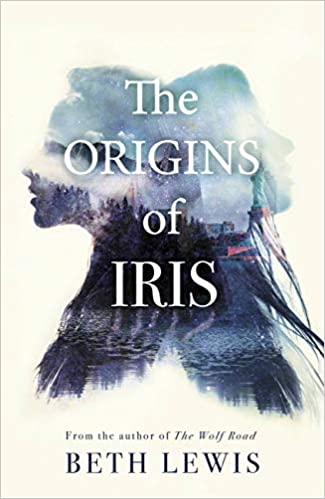 Iris ran from her abusive wife, escaping to the Catskills, which were a childhood place of comfort. She intends to find herself there, and she does… literally. Other Iris is beautiful, happy, and seems like an all around better version of herself. She made different choices. But what is she hiding, and can Iris survive in an isolated cabin with this mysterious doppelgänger?
This is an atmospheric, thought-provoking book that promises to be Wild meets Sliding Doors.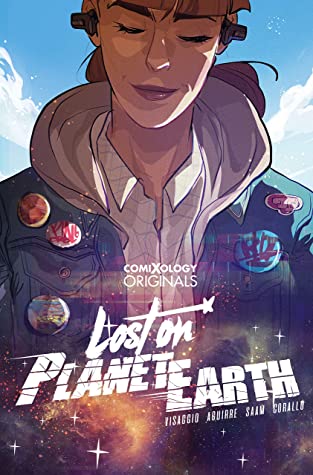 Lost on Planet Earth by Magdalene Visaggio and Claudia Aguirre (F/F Sci Fi Graphic Novel)
Basil Miranda knows exactly what's next for her. She's on the brink of graduation, and once she passes one more test, she'll be on one of the best ships in the fleet, working beside her best friend. There's only one problem: she forgot to ever ask herself if this is what she wants. When she runs from this path, she finds herself colliding with a revolution.
This is from the author of Kim & Kim and Eternity Girl, joined by the artist from Kim & Kim. It's a bittersweet graphic novel with a philosophical bent — and Star Trek references!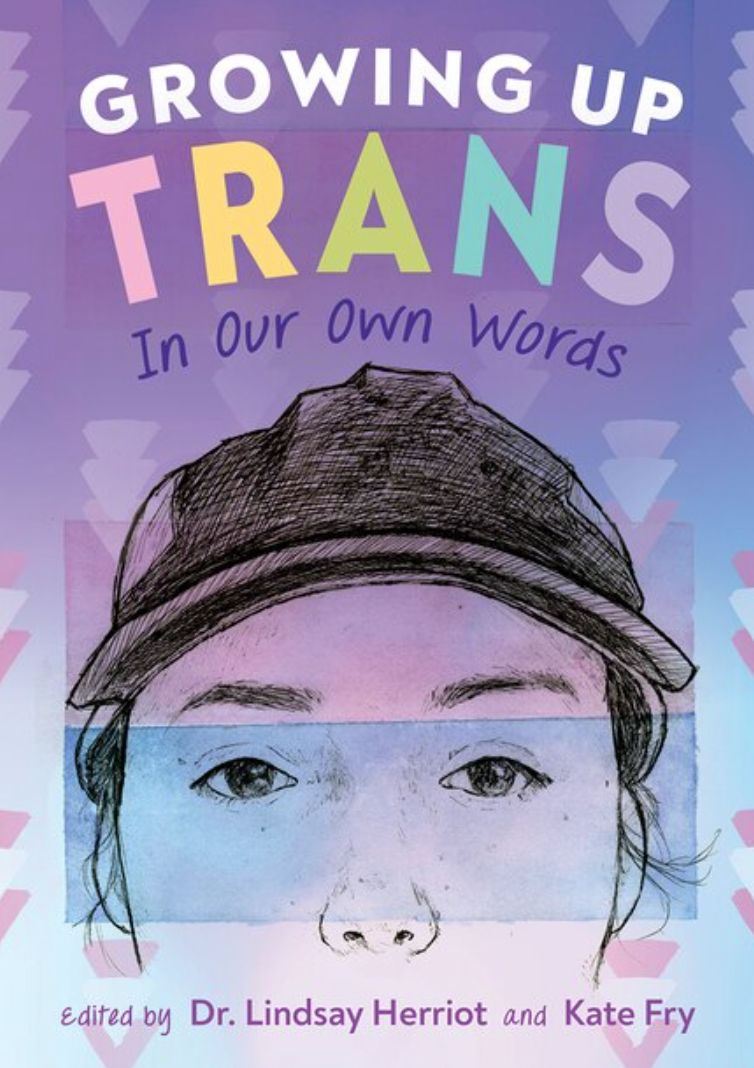 Imagine my surprise, as I added this book to the list, to realize I know one of the editors! Kate Fry and I used to work at the same bookstore together. She and Lindsay Herriot co-founded the Trans Tipping Point project in 2017, a trans youth writing workshop.
This is a collection of writings (stories, essays, art and poetry) by trans youth, ages 11-18, exploring different aspects of the trans experience. It also includes tips on how to be a good trans ally.
After the Dragons by Cynthia Zhang (Gay, M/M Fantasy)
Foxhunt by Rem Wigmore (Bisexual Solarpunk)
The Left Hand of Dog by Si Clarke (Aro/Ace Agender Science Fiction)
Sink or Swim by Tash McAdam (Trans Guy YA Contemporary)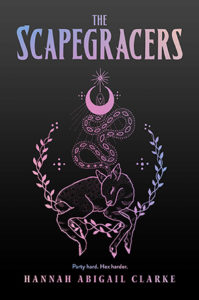 The Scapegracers by Hannah Abigail Clarke (Lesbian YA Fantasy) (Paperback rerelease)
Being You: A First Conversation about Gender by Megan Madison, Jessica Ralli, and Anne/Andy Passchier (Gender Board Book)
Missed Connections by Brian Francis (Gay Memoir)
All In by Billie Jean King (Lesbian Autobiography)
Center Center: A Funny, Sexy, Sad Almost-Memoir of a Boy in Ballet by James Whiteside (Gay Memoir)
---
That's it for me this week! Until next time, you can find me at my sapphic book blog the Lesbrary as well as on Twitter @danikaellis. You can also hear me on All the Books on the first Tuesday of the month, and I post weekly New Releases videos on the Book Riot YouTube channel. You can bet I sneak in as many queer titles as I can.
Happy reading!
Danika