Sponsored by Early Bird Books.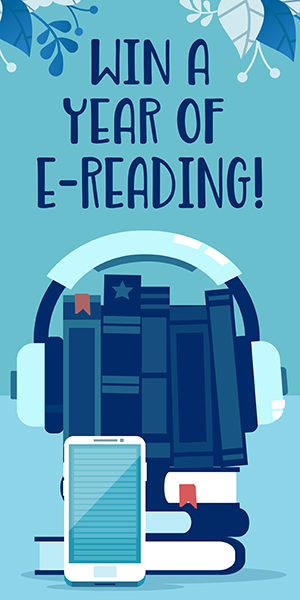 Book Riot is teaming up with Early Bird Books to give away a 1-year subscription to Scribd!
Fwoosh, how are we already at the end of February? I mean, aside from the whole short month thing. My reading remains as scattered-across-many-books as ever, and these new releases don't help (in a good way?). Nonfiction is continuing to "bring it" as a genre, and I continue to be weirdly proud of it.
This is summarized as "a young woman's journey to understanding her complicated parents–her mother an Okinawan war bride, her father a Vietnam veteran–and her own, fraught cultural heritage." I LOVE this cover so much. It's so pretty. Brina recounts growing up in the United States, her complex relationship with her mother, and her attempt to reckon "with the injustices that reverberate throughout the history of Okinawa and its people."
We love a good subtitle. Frank "sets out across the infamous Diamond Coast to investigate an illicit trade that supplies a global market." Because people sneak pigeons into closed down diamond mines and tie diamonds to their feet! There are so many things happening in the world all the time and this is definitely one I did not know about that is just bonkers.
Kim recommended this on the podcast and it sounds truly amazing. Wade "approaches grief as something that is bigger than what's already happened to us" and says that "[e]ach of us has a moral obligation to attend to our own grief so that we can responsibly engage with others." She connects this work with systemic oppression and how dealing with our grief can help us be more compassionate and available for other people. Love everything about this.
Do you like tales of TRICKSTERS? Telfer, author of Lady Killer, is apparently making collected tales of ne'er-do-well women her thing, and I am here for it. She splits the stories into themed sections, so you can either pick the section you want to start with and go, or do that good-for-our-times thing of reading an essay, leaving it for a bit, reading another, etc. It's the true benefit of this sort of book. Aside from teaching you about all kinds of fascinating people.
---
For more nonfiction new releases, check out the For Real podcast which I co-host with the excellent Kim here at Book Riot. If you have any questions/comments/book suggestions, you can find me on social media @itsalicetime. Until next time, enjoy those facts, fellow nerds.