Hey YA Readers!
As we are barreling down to the final weeks of the year, I hope you are finding comfort and joy in some kind of ritual. For many of us, that's reading, of course. One that I partake in is enjoying a midday hot chocolate–in those sometimes draggy hours of the day, it's nice to have something to look forward to.
Another little ritual? Looking ahead to the books hitting shelves. For real. I love a good catalog perusal and filling up my ereader and my shelves with upcoming books. Even amid a reading slump, it's nice having a huge array of options.
And speaking of having reading options—TBR now has paperbacks! Whether you (or a reader you know and love) hate carrying around bulky hardcovers, you're on a budget, you want a wider range of recommendations or all of the above, you can now get a paperback subscription from TBR, curated just for you by one of our Bibliologists. The holidays are here, and we've got three different levels for gifting (to yourself or others) to suit every budget. Get all the details at mytbr.co.
Bookish Goods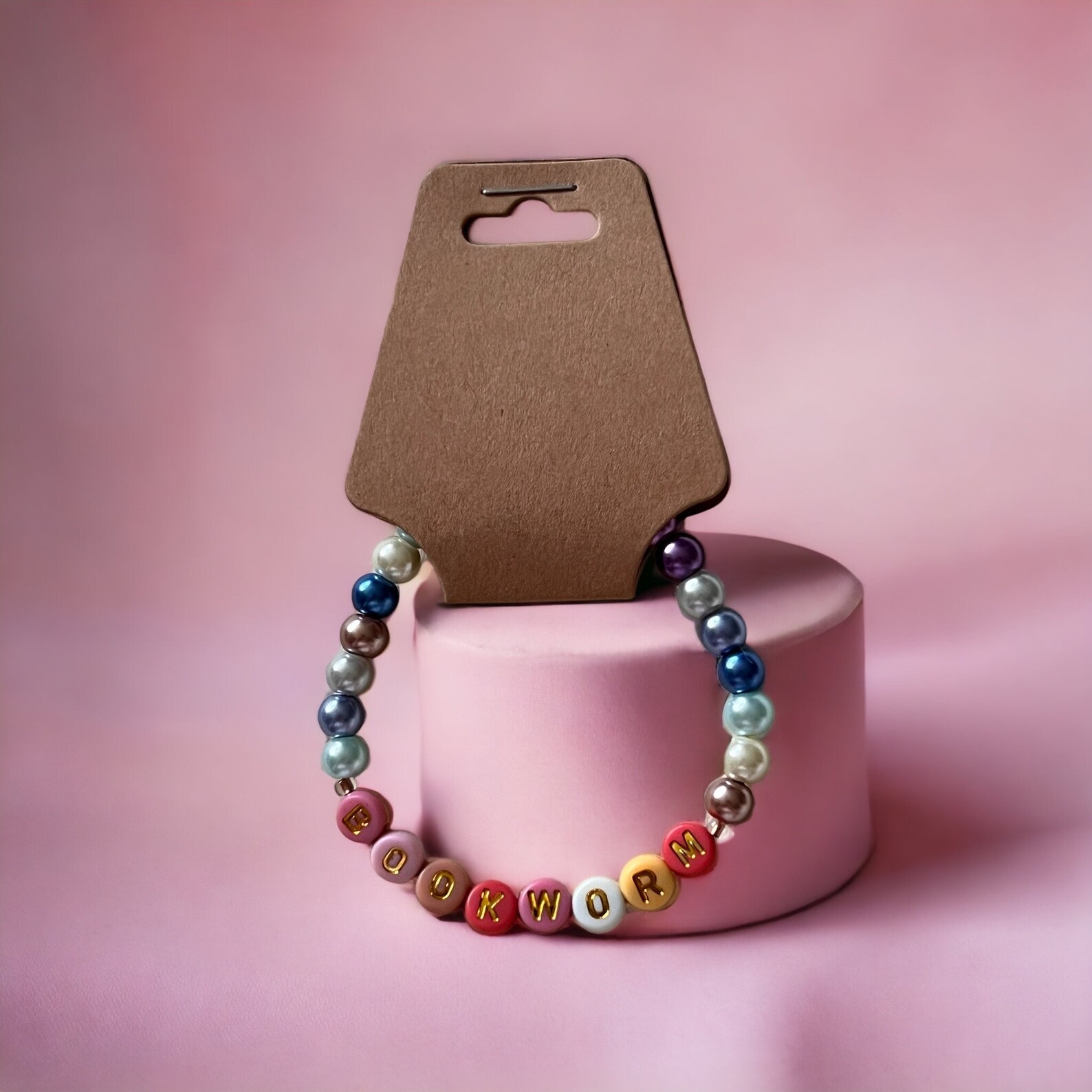 Have you been all in on the friendship bracelets this year? It doesn't matter if your interest came from Taylor Swift or from simply seeing them everywhere, what a fun little accessory. It counters so much of the specific beige-y aesthetics that have dominated so much social media for years.
Anyway, here's a bookish take on the friendship bracelet. It'd be perfect for a gift or for you to give yourself. $5.50.
New Releases
It is an interesting week for new releases in YA world. Many of the new books hitting shelves are continuations of series, so highlighting them below would feel weird with spoilers, but it also feels wrong not to mention several series continuations released this week. Let's do it rapid style, then. First, here's the whole list of new releases today. Second, the following continuations of series hit shelves in hardcover:
And now, two standalones for your TBR this week, including one that is a dual paperback/hardcover release. We'll be seeing this happen more in the coming year, which is an interesting trend.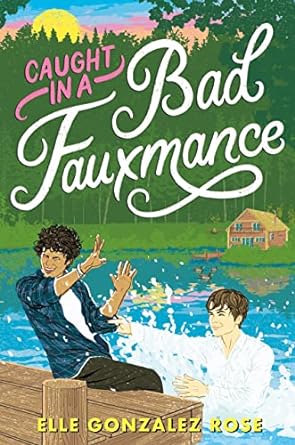 Devin Baez has been looking forward to winter break at his family's cabin in Lake Andreas. But then he runs into the neighbors, the Seo-Cookes, who have been dominating in the local winter games for years. The families decide to amp things up this year with a bet: the Baez family offers up their cabin as a prize if the Seo-Cookes win again this year.
Julian Seo-Cooke needs a fake boyfriend, and Devin agrees. He sees it as a chance to score some secrets and win the games this year.
But as much as Julian and Devin are supposed to be hating each other…there might be more complicated feelings involved.
This book will be available in hardcover and paperback at the same time.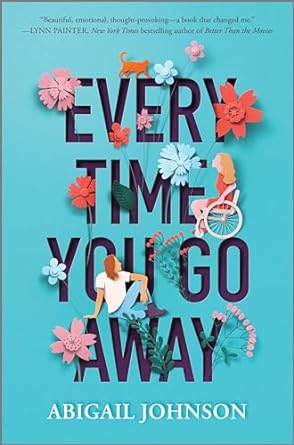 When they were younger, Ethan and Rebecca met and became quick friends. They shared secrets and kisses until Ethan's mom took him away. He's able to visit periodically, and when he does, he leaves a flower on Rebecca's windowsill.
Four years later, Ethan is gone for good. He's now responsible for taking care of his mom, who struggles with substance use.
Two years ago, Rebecca and her father were in a terrible car accident that left him dead. She became a wheelchair user.
Now, Ethan and Rebecca are reconnecting. But can they find common ground in their grief and trauma? Or are they forever pulled apart?
Hotel Stories
I keep a list of topics I want to write about in the newsletter and too often, I end up not using it because I've got a different idea in mind when I actually sit down to write. This week, I kept coming up empty on ideas–I don't want to hit you over the head with holiday reads, in part because I did that last year and in part because I know how much *I* like something that is not holiday-focused this time of the year. So I pulled up the handy list.
Several YA books over the last few years have taken place at a hotel or motel. Among them are Sabaa Tahir's huge hit All My Rage, Where The Rhythm Takes You by Sarah Dass, Hotel Ruby by Suzanne Young, and others. I wanted to pull out two more titles, both of which are recentish, where the story is set primarily in or at a hotel/motel but with a little twist–what if you couldn't escape the hotel? What if the magic of the space happened because of the humans trapped inside?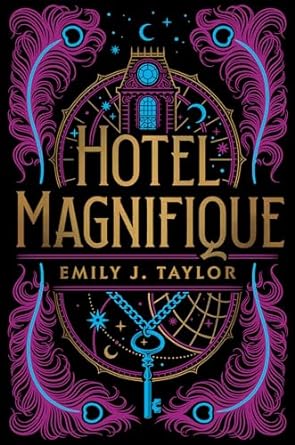 This book is a little bit of a twist on The Night Circus and follows Jani, who is resigned to her boring life in a small port town taking care of her younger sister. But then Hotel Magnifique comes to town. It's known for being whimsical and magical, as well as for its ability to appear in a new place every morning. Jani and her sister cannot afford to go stay at the hotel, so they do the next best thing: interview to work at the hotel.
All seems well enough once they're inside. Then Jani discovers that they cannot get out of their work contracts and now, they're stuck inside. It does not take long before the magic of Hotel Magnifique begins to wear off and the place shares its much darker underbelly. With her little sister in trouble, Jani needs to build an alliance with a good-looking doorman to save her–and to save them all from a future stuck inside a place that is nothing that it seems to be.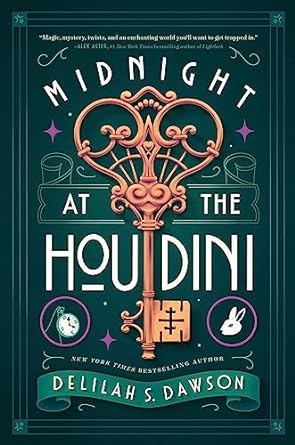 Anna has always stayed in the background, letting big sister Emily have the spotlight. But when Emily gets married and announces that she'll be moving away, Anna is shattered. Angry, sad, and devastated, Anna rushes out of the wedding reception and makes her way to The Houdini, a hotel she has never seen before.
Immediately, Anna is taken by the hotel and its luxury…and the cute boy named Max who has lived inside the hotel his entire life. What Anna doesn't know is that once the clock hits midnight, she'll be stuck inside forever, too. Can she break through the magical spell the hotel has cast upon her and leave Max behind in order to get out? Or will she become the next Max herself?
As always, thanks for hanging out. We'll see you later this week for some YA paperback releases and YA book news.
Until then, happy reading–and happy hot chocolate sipping, too.
–Kelly Jensen