Happy Tuesday! Time for a new release mega-list! It is impossible to read all the books out today, but I did my best. And on this week's episode of the All the Books! Rebecca and I talked about some great new releases, such as The Yoga of Max's Discontent, Sweet Lamb of Heaven, and Imagine Me Gone. I have a few more great titles for you below, and as always, you can find a big list in the All the Books! show notes. And I mean big – this is a HUGE day for new releases! I have shared a whole bunch below that I enjoyed.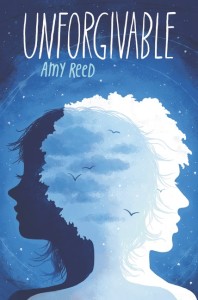 This week's newsletter is sponsored by Unforgivable by Amy Reed. 
Unforgivable is Amy Reed's sequel to Invincible. In Unforgivable, Marcus continues Evie's story of their intense romance after saving her life only to find his life—and their relationship—falling to pieces.
Heat and Light by Jennifer Haigh: Haigh returns to Bakerton with a moving drama about small town vs. big businesses.
Eleven Hours by Pamela Erens: A pregnant nurse in an ER helps a young woman who shows up alone and in labor.
The Dove's Necklace by Raja Alem: A gripping noir, about a discovered body and subsequent investigation in Mecca. Alem is the first woman to win the international prize for Arabic fiction.
Lily and Dunkin by Donna Gephart: A powerful, brave story about Lily, a transgender girl, and Dunkin, a boy dealing with bipolar disorder.
Tasa's Song by Linda Kass: Based on true events, this is the extraordinary story of a young girl, and her family's escape from the Nazis in Poland.
The Star-touched Queen by Roshani Chokshi: A fabulous YA novel drawn from Indian folklore and mythology, about a seventeen-year-old queen.
Screamin' Jay Hawkins' All-Time Greatest Hits by Mark Binelli: A fictionalized version of the life of Hawkins, one of rock and roll's legendary madmen.
In the Country We Love: My Family Divided by Diane Guerrero: The OITNB and Jane the Virgin actress discusses the deportation of her parents and brother when she was 14 and her struggle to survive without them.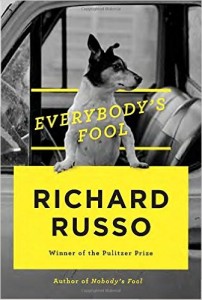 Everybody's Fool by Richard Russo: Russo returns to North Bath with a sequel to his wonderful 1993 novel Nobody's Fool!
Not Working by Lisa Owens: An insightful novel about a woman quits her job in the hopes of finding her real passion.
Wilde Lake by Laura Lippman: Lu Bryant, the first female state's attorney of Howard County, Maryland, prepares to make her name with a big murder case.
The Assistants by Camille Perri: A technical error in an expense report allows the assistant to a CEO to make some much needed changes to her finances.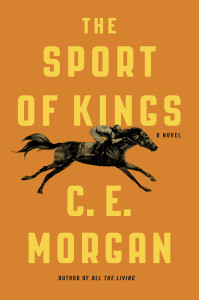 The Sport of Kings by C.E. Morgan: A grand, lush story of racism, prejudice, and wealth, revolving around horse racing.
The Veins of the Ocean by Patricia Engel: A woman with a guilty past moves to a sleepy town in the Florida Keys after her brother's death.
Ask Me How I Got Here by Christine Heppermann: A teenage girl must make big choices in this fantastic novel-in-verse. (I love love love Heppermann's last book, Poisoned Apples, too!)
If I Was Your Girl by Melissa Russo: A contemporary coming of age novel about a young girl with a secret who moves to a new school.
White Sands: Experiences from the Outside World by Geoff Dyer: Dyer continues his search for answers in Beijing, White Sands, Los Angeles, and New Mexico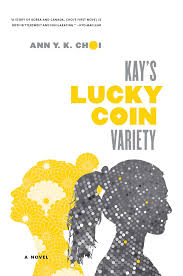 Kay's Lucky Coin Variety by Ann Y. K. Choi: A bittersweet coming of age novel about a young Korean girl in 1980s Toronto.
Britt-Marie Was Here by Fredrik Backman: A socially awkward busybody must make her way alone in the world after she walks out on her cheating husband.
The Romanovs: 1613-1918 by Simon Sebag Montefiore: A look at twenty real-life tsars and tsarinas over the span of three centuries.
Sergio Y. by Alexandre Vidal Porto, trans. from the Portuguese by Alex Ladd: A renowned Brazilian therapist searches for a former patient, and discovers he is now a woman living in NYC.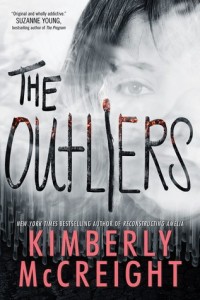 The Outliers by Kimberly McCreight: McCreight makes her YA debut with the suspenseful tale of a missing girl in the Maine woods.
Oneida: From Free Love Utopia to the Well-Set Table by Ellen Wayland-Smith: A fascinating look at how the successful flatware company started out as a free-love utopia.
Desert Boys by Chris McCormick: A series of interconnected stories revolving around a man named Daley Kushner and his acquaintances.
I Let You Go by Claire Mackintosh: A grieving mother struggles with a hit-and-run that leaves a young boy dead, and her survivor's guilt.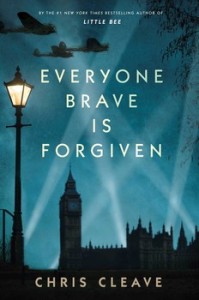 Everyone Brave is Forgiven by Chris Cleave: A love story set at the beginning of World War II, based on the author's own grandparents.
Beer Money: A Story of Privilege and Loss by Frances Stroh: Stroh's memoir about her family, heirs to a beer dynasty, and the crumbling industry and decisions that led to its decline.
YAY, BOOKS! That's it for me. If you want to learn more about books (and see lots of pictures of my cats), or tell me about books you're reading, you can find me on Twitter at MissLiberty, on Instagram at FranzenComesAlive, or Litsy under 'Liberty'! (OMG I am OBSESSED with Litsy.)
Stay rad!
Liberty