This edition of Today in Books is sponsored by Disney Publishing Worldwide.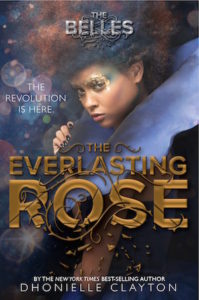 ---
The Nobel Prize in Literature Award Returns
There will be two Nobel prizes in literature awarded: One for 2018 and one for 2019–2018 having been cancelled last year after the Swedish Academy basically fell apart following rape accusations against the husband of one of its members. In order to earn back trust, the Swedish Academy, and the Nobel Foundation, have listed the steps they've taken and will continue to implement.
Libraries Going Green
The New York Library Association created the Sustainable Library Certification Program so that libraries who choose to participate can do their part for the environment. Lindenhurst Memorial Library is the first Long Island library to get their Green Business Partnership status and the third in the state. Read here for how they're achieving a more green status and, ya know, maybe get some ideas to implement yourself.
The Audie Award Winners Announced
Last night at the Audies Gala, the winners for the 2019 Audie Awards were announced in 24 categories that ranged in genres including Romance and Fantasy to categories including Audiobook of the Year and Multi-Voiced Performance. Check out all the winners here, including sound clips.