Hi Kid Lit Friends,
Last weekend my husband and I got into the car and drove up to western Massachusetts. As city people who love the outdoors, we oohed and ahhed over the gorgeous gardens and trees and the wildlife! We saw not one, but two bears! We also saw plenty of rabbits and a gaggle of geese crossing the road. It was a very lovely weekend!
Bookish Goods
My fourteen-year-old daughter has been annotating her books lately. This summer she is committed to reading Shakespeare and Austen, and this is the perfect kit for her reading adventures. Filled with sticky notes, highlighters, washi tape, and page tabs, this is a nice package to keep with your current read. $22.
New Releases
This story begins on the beach of Sri Lanka where Razi looks out at the sea where newly hatched turtles are running into the sea. Then, a plain boat comes into sight and nears shore. Razi is startled to discover a young boy in the boat, and even more surprised to discover that there are people after the boy. Can Razi help him escape to safety?
Autumn begins middle school with a feeling of dread. Her best (and only) friend has moved, and Autumn struggles with social anxiety. But she soon befriends Logan and Cooper, and things are looking up. But when she is selected to be the secret voice of the advice column, she finds herself right in the middle of a dispute between Logan and Cooper! Can Autumn give others – and herself – the right advice?
Riot Recommendations
Do you love indie bookstores? Of course you do! This summer, I hope you have the opportunity to visit a new bookstore in a town you're passing through. It's one of my very favorite things to do.
What are you reading these days? Let me know! Find me on Twitter at @KarinaYanGlaser, on Instagram at @KarinaIsReadingAndWriting, or email me at KarinaBookRiot@gmail.com.
Until next time,
Karina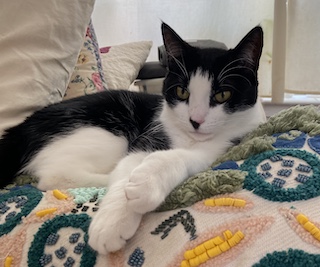 *If this e-mail was forwarded to you, follow this link to subscribe to "The Kids Are All Right" newsletter and other fabulous Book Riot newsletters for your own customized e-mail delivery. Thank you!*