Sponsored by Scribner, Publisher of The Island of Sea Women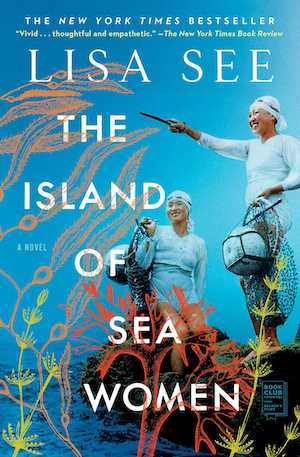 A new novel from Lisa See, the New York Times bestselling author of The Tea Girl of Hummingbird Lane, about female friendship and family secrets on a small Korean island. This beautiful, thoughtful novel illuminates a world turned upside down, one where the women are in charge, engaging in dangerous physical work, and the men take care of the children. A classic Lisa See story—one of women's friendships and the larger forces that shape them—The Island of Sea Women introduces readers to the fierce and unforgettable female divers of Jeju Island and the dramatic history that shaped their lives.
Welcome to In The Club, a newsletter of resources to keep your book group well-met, well-read, and well-fed. It is baking central over here at Casa Diaz: baking by myself, baking with friends, baking all the time! I recently discovered that doing so with friends would make a lovely book club date in this time of separation. Grab your aprons, people of the club: it's time to get your hands dirty (and your Zoom app loaded).
To the club!!
---
Nibbles and Sips – The Book Club that Bakes
Fellow Riot staffers Hannah and Sharifah and I engaged in our very own Great British Bake Off this weekend, but American, done via Zoom, and sans the delight that is Mary Berry. Hannah made some tasty-looking cheddar chive biscuits while Sharifah and I made these scrumptious blueberry muffins, or in my case a cake since I discovered way late in the game (2 min before bake off) that I don't own muffin tins. Whoops! We then fixed ourselves some cocktails while our creations baked away in the oven and sat down for a lovely chat.
This made me think that I'd like to try this with book club. You know I love something to nosh on during book chat, and what fun to prep a little something "together" before discussion ensues.
Some tips:
It doesn't have to be a sweet dish or even a bake at all! Cook if that's more of your lane (as is usually the case for me).
Pick an easy recipe. Go low on complicated ingredients since grocery shopping is something most of us are doing with far less frequency these days. Maybe even make something with stuff you already have at home.
You don't all have to make the same thing! It's more about time, so pick something that won't take 15 hours to make. For us, a 20-ish minute prep + 20-ish minute bake worked perfectly for an optimal bake-to-chat ratio, plus extra time to talk while we ate the fruits of our efforts.
First We Bake, Then We Book 
And now for some books recs. Pick your mood!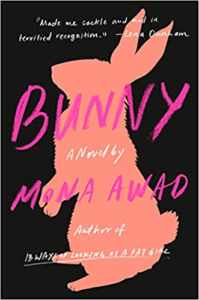 Hit Me With a "WTF Did I Just Read?" Book – Bunny by Mona Awad – I've been meaning to read this for awhile. Imagine if Mean Girls was darker and more of a bloodbath—fun! Set it in an elite MFA program, make it hella nightmarish and gory, and you might get something that looks a little like this.
Someone Give Me Facts to Calm My Mind: The Next Pandemic: On the Front Lines Against Humankind's Gravest Dangers by Dr. Ali Khan – If you need some facts and a little history on pandemics (and what we keep getting wrong when dealign with them), try this account of the fight to contain the world's deadliest diseases.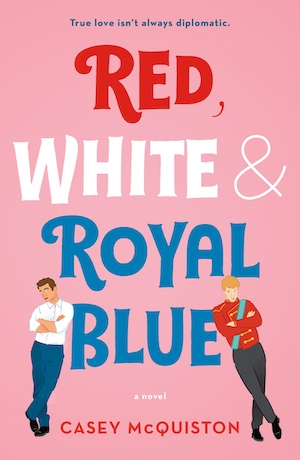 I Wanna Know What Love Is: Red, White, and Royal Blue by Casey McQuiston – If romance is the Band Aid you need for your anxious soul, try this Book Riot fave! What happens when America's First Son falls in love with the Prince of Wales? You'll just have to read to find out.
Wondering If Anyone Else Is Just Barely Keeping It Together: Weather by Jenny Offill – I just saw Amanda rave about this on Instagram and it feels like a book I need to put in someone's hand. A progressive's middle class mom tries to thread the needle between saving the world and paying the bills, getting food on the table, and making sure the kids are doing their homework. How do you deal with both the big giant problems of the world while dealing with your personal sh*t too?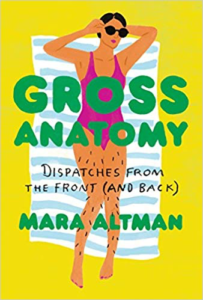 I Gotta Laugh to Keep from Crying: Gross Anatomy by Mara Altman – I recommend this whenever someone tells me they need to laugh. It's all about "finding greatness in our grossness," holding up a magnifying glass to our beliefs and biases involving women's bodies. Why do we feel like we have to pluck, tweeze, and wax every surface of our skin? Why is boob cleavage cool but a camel toe revolting? Why do we treat sweating like it's not a normal thing we all do? Mara asks all of these questions and then attempts to answer them with uproarious candor.
Suggestion Section
Dios mios, y'all! This book club thing you and I have been doing is all the rage now that many of us are stuck indoors. Here are just a few of the many, many links out there on online book clubs (and some of the usual announcement stuff too).
How book clubs are enduring and flourishing during Covid-19 (The Guardian)
All Your Favorite Celebs Are Launching Book Clubs (In Style)
10 Virtual Book Clubs You Can Join Now—And How to Start Your Own (Time)
Read on: the best Instagram book clubs to follow (The Evening Standard)
Los Angeles Times Book Club is back, virtually, with L.A. noir authors like Joe Ide and Steph Cha! (LA Times)
Daily distraction: Video book club meeting with mystery writer Sujata Massey (Twin Cities)
Jenna Bush Hager announces April 2020 book club pick (Today)
In Five Years Is Marie Claire's April Book Club Pick (Marie Claire)
---
Thanks for hanging with me today! Shoot me an email at vanessa@riotnewmedia.com with your burning book club questions or find me on Twitter and the gram @buenosdiazsd. Sign up for the Audiobooks newsletter, get it on the Read Harder podcast, and watch me booktube every Tuesday and Friday too.
Stay bad & bookish, my friends.
Vanessa
More Resources:
– Our Book Group In A Box guide
– List your group on the Book Group Resources page