Sponsored by The Faceless Old Woman Who Secretly Lives in Your Home by Joseph Fink and Jeffrey Cranor, and by Harper Perennial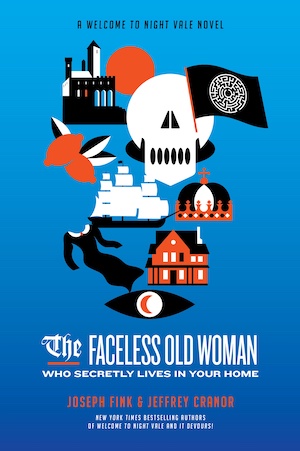 The latest installment in the Welcome to Night Vale universe is the story of the familiar and terrifying Faceless Old Woman. Told in a series of harrowing flashbacks, the story of The Faceless Old Woman takes readers back to an early 19th century Europe revealing an initially blissful, then tragic childhood on a Mediterranean estate, her rise in the criminal underworld, a nautical adventure with a mysterious organization of smugglers, her plot for revenge on those who have betrayed her, and her ultimate death and its aftermath, as her spirit travels the world for decades until finally settling in Night Vale. Interspersed throughout is an eerie present-day story as The Faceless Old Woman guides, haunts, and sabotages a man named Craig. In the end, her current dealings with Craig and her swashbuckling history come together in the most unexpected and horrifying way.
It's Tuesday, Lemons and Lemonades! (I promise, that made sense in my head.) It's Alex, with some new releases for this extra Tuesday of March, and some news that will hopefully brighten your day. By the way, I just started watching The Ghost Bride on Netflix, and if you want a non-book thing to cheer you up, it's wonderful fun. Or if you're a person of a certain age group (mine), in case you didn't know, Nine Inch Nails just released two new albums… for free.
A couple of other great things!
The National Theatre will have plays from its archive available online.
Also, you can now get Girlscout Cookies online.
New Releases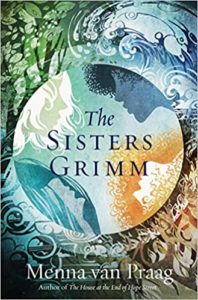 The Sisters Grimm by Menna van Praag – Four half sisters, each connected to one of the four elements, dreamed of a strange other world called the Everwhere when they were children. When they were thirteen, they were torn from the Everwhere and separated; five years later, they're fighting to come back together and rediscover the magic they lost. Thirty-three days before their eighteenth birthday, they must prepare for an upcoming gladiatorial fight they must survive and a choice their father will force on them… and they don't know it's coming.
Anthropocene Rag by Alex Irvine – In a future United States shaped by climate disaster and humanity's indelible touch, the wasteland teems with monsters and emergent AI who share myths about their long-ago human creators. Prospector Ed is one such AI, so dedicated to learning the truth about the humans that he assembles a band to search out the legendary Monument City.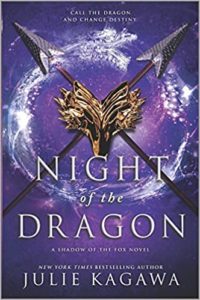 Night of the Dragon by Julie Kagawa – Yumeko the kitsune shapeshifter was forced to give up the final piece of the Scroll of a Thousand Prayers in order to save the lives of her loved ones. Assassin Kage Tatsumi has made a deal with the literal demon inside of him to share control of his body and help Yumeko in her desperate quest to stop the Master of Demons from summoning the great dragon god. The battle for the scroll–and survival–is far from over.
Imagine Me by Tahereh Mafi – Ella now knows who Juliette is–and why she was created, to be a weapon. The reestablishment hasn't been deafeated; its day of reckoning is coming. Ella must unravel the past that haunts her and the uncertain future–and her relationship with Juliette. The time is coming to pick a side, but Ella might not get a choice after all.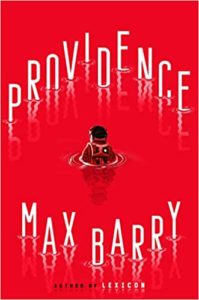 Providence by Max Barry – Humanity learns that it isn't alone in the universe in the most terrifying way possible–via a video. Suddenly, space doesn't seem like a final frontier just waiting to be explored any more. Instead, humans build a massive warship, the Providence, and launch it to protect the Earth against the threat the video showed them. There's only a crew of four, there to monitor the ship's functions… and report back to Earth's global audience via social media. Suddenly, their communications are cut, their ship becomes increasingly unreliable, and they're on their own to face a fight they didn't expect.
News and Views

Science Fiction author Matt Wallace has a special recipe for you: Quarantined French Toast
Stephen Colbert puts his face back on (wait for it).
Jason Sanford has collected a list of resources to help out people in the SFF community during the pandemic.
Chris Evans reading a children's book.
Neil Gaiman has given LeVar Burton blanket permission to read his stories online.
The first episode of Vagrant Queen is on youtube.
What a rocket launch looks like from space.
Meerkats meet a large pig. And what happens when sports announcers get bored.
On Book Riot
Book Riot's hub of ongoing COVID-19 coverage
In Defense of Druhástrana, the Nightmare Country of GINGERBREAD
5 Urban Sci-Fi and Fantasy Novels to Add to Your 2020 TBR
All That Glitters: The Fantasy Cities You Don't Want to Live in
7 Captivating and Unique Magical Cities
Unique Magical Cities You Might Want to Visit
10 Queer Romance YA-Friendly Fantasy Books
8 of the Best Magical Cities in YA Books
New York City in Children's and Young Adult SFF
Magical Cities in Great Middle Grade Series (That Aren't Harry Potter)
6 Magical Cities and Their Real World Inspirations
Quiz: Which Magical City Should You Live In?
---
See you, space pirates. You can find all of the books recommended in this newsletter on a handy Goodreads shelf. If you'd like to know more about my secret plans to dominate the seas and skies, you can catch me over at my personal site.