Sponsored by our giveaway of a $250 gift card to Barnes and Noble! Enter here.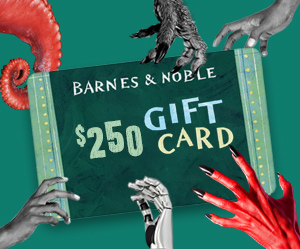 We're giving away a $250 gift card to Barnes and Noble. To enter, just sign up for our Giveaways newsletter and be alerted when we're giving away free books! Enter to win here.
New releases to soothe the soul! Books are still coming out, and some author events have pivoted to virtual ones, so check out your favorite author's social media to see if you can attend an event you normally might not have been able to. This week has some excellent new releases, check 'em out: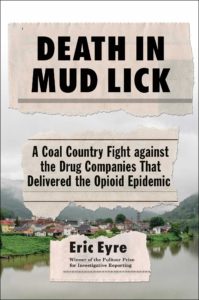 Death in Mud Lick: A Coal Country Fight against the Drug Companies That Delivered the Opioid Epidemic by Eric Eyre. A David vs. Goliath battle! This starts with a story you might have heard of: there was a pharmacy in Kermit, West Virginia, that distributed 12 million opioid pain pills in three years to a town with a population of 382 people. Yes. You read that correctly. Author Eyre's local paper was the smallest newspaper ever to win a Pulitzer Prize for investigative reporting, and it broke the story. Read if you want to immerse yourself in a fight for justice.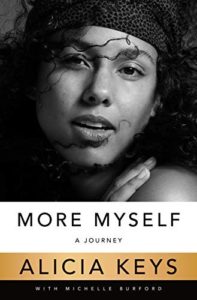 More Myself: A Journey by Alicia Keys. Keys is a musician, activist, singer, composer, actress and pianist. She got a record deal by age 15 and won 5 Grammys by 21. In her new memoir, she talks about growing up in Hell's Kitchen in the '80s, her early exposure to jazz, and how she came to cut through all the noise surrounding her and discover who she really was.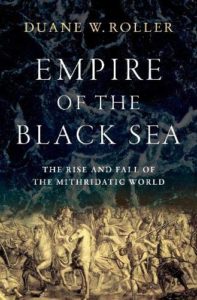 Empire of the Black Sea: The Rise and Fall of the Mithridatic World by Duane W. Roller. Yeah, like I'm letting you all off without some in-depth nerdy-as-all-get-out history book. What is the Mithridatic world? I didn't know! But I looked it up and I'll tell you it has to do with the ancient world around 100 BCEish, and the kingdom of Pontos! There they were, holding out against the might of the Romans, until…*pause*….they did not. If you want to feel the dramatic suspense and noble despair of a lost cause while sitting in your living room, here you go.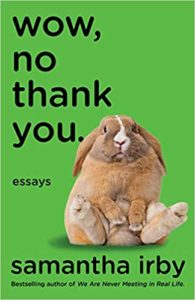 Wow, No Thank You by Samantha Irby. We stan a new Samantha Irby release. Who doesn't want to be whisked away from their cares and set directly into essays like "Girls Gone Mild" and "Late-1900s Time Capsule"? Irby's writing is a balm unto these weary times. Maybe if we all tweet affirmations at her, she'll write another one real fast.
Stay inside if you can, nonfictionites. Wash your hands, Clorox-wipe your phone, and read read read (while also taking a break to prevent eye strain!). If you are so inclined, check out COVID-19 Updates from the Bookish World. As always, you can find me on Twitter @itsalicetime and co-hosting the For Real podcast with Kim here at Book Riot. Until next time! Enjoy those facts, fellow nerds.