Sponsored by Etsy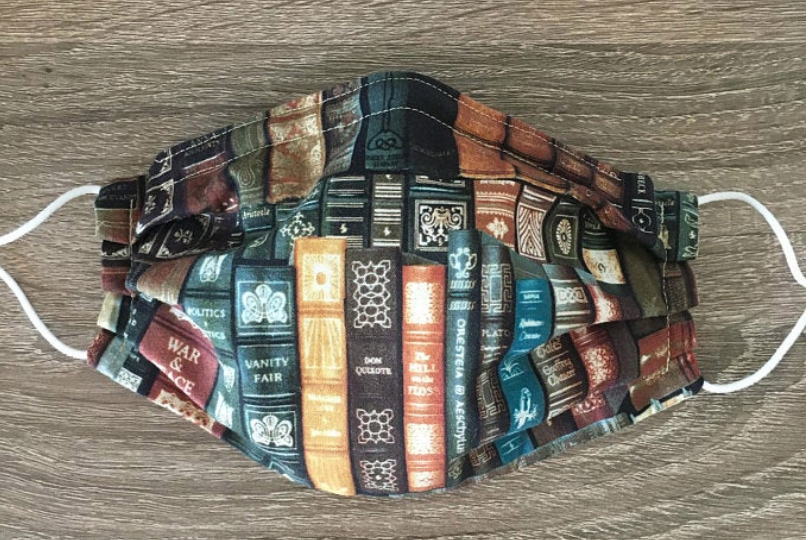 We are still going to be needing facemasks for awhile. Might as well make them bookish.
Overdrive Announces Most Checked-Out Ebooks and Audiobooks of 2020
In what was a banner year for digital lending at public libraries, the actual lists of what people where checking out the most look pretty predictable. Outside of the expected big titles, it is the appearance of social justice books like White Fragility and So You Want to Talk About Race that stand out. In terms of perhaps more under-the-radar hits, I think In Five Years and Wow, No Thank You lead the way.
Publishing Employees Feel That Diversity Efforts Are Taking Hold
Publishers Weekly has surveyed employees in the book business and has found that most seem to think things are starting to move. Three-quarters of them say that diversity efforts have increased in the last year at their houses, and that percentage is higher among the larger publishers. Still a long way to go, but this suggests that all the talk about diversity initiatives is just talk. For now.
NBA-winner Barry Lopez has died
Best known as a travel and environmental writer, Barry Lopez died Christmas day after an extended battle with prostate cancer. His most well-known book, Arctic Dreams, is the kind of book that doesn't come around often. Travel, philosophy, literature, and memoir all rolled into one. Michiko Kakutani said of it, "Arctic Dreams is a book about the Arctic North in the way that Moby-Dick is a book about whales."
Before you head off for your (socially-distanced) New Year's plans, check out the kinds of bookish facemasks out there. If we need them, might as well have some fun with them.