Sponsored by Amazon Publishing.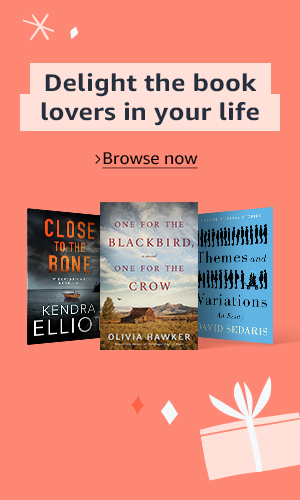 'Tis the season for reading. Find the perfect gifts for all the booklovers in your life this season with select Kindle e-books up to 80% off for the holidays. Discover great deals on a large selection of reads, from thrillers to science fiction and heart-pounding romance. Select your favorite as gifts… or just build out your own holiday reading list. Start browsing now.
WARNING: MUSH AHEAD. Happy Thursday, friends! For this, my last Book Radar of 2020, I just want to say this: We made it. We have had a terrible, heartbreaking year, but this isn't going to last forever. And there have been some bright spots. I am so lucky to get to "hang out" with such wonderful people like you each week, people who love and appreciate books as much as I do. I love all you meeps and I am wishing wonderful things for you in the new year. OKAY, MUSH OVER.
For today, I have exciting adaptation news, cover reveals, and book talk for you. Plus a cat picture! Whatever you are celebrating or doing or watching or reading this week, I am sending you EXTRA love and hugs. I'll see you in 2021. – xoxo, Liberty, Your Friendly Neighborhood Velocireader™
Trivia question time! Which two poets co-wrote the Lyrical Ballads? (Scroll to the bottom for the answer.)
Deals, Reals, and Squeals!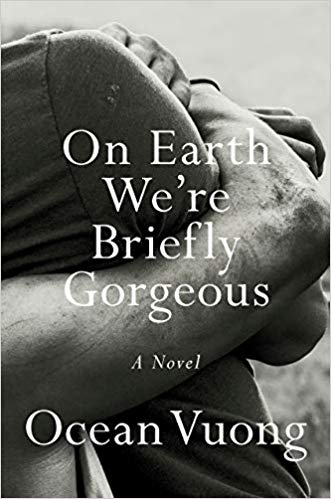 Ocean Vuong's novel On Earth We're Briefly Gorgeous is being made into a film.
The Flight Attendant has been renewed for a second season.
Roxane Gay is starting a book club in 2021.
Netflix settled the Enola Holmes lawsuit with the Conan Doyle estate.
Keith Powers will join Gabrielle Union in the romantic comedy The Perfect Find, based on the book of the same name by Tia S. Williams.
PEN America announced the longlists for the 2021 PEN America Literary Awards.
Melissa de la Cruz's The Thirteenth Fairy is being developed for television.
Here are 25 book-to-movie adaptations to look for in 2021.
Here's the cover reveal of A Dark and Starless Forest by Sarah Hollowell.
His Dark Materials has been renewed for a third and final season at HBO.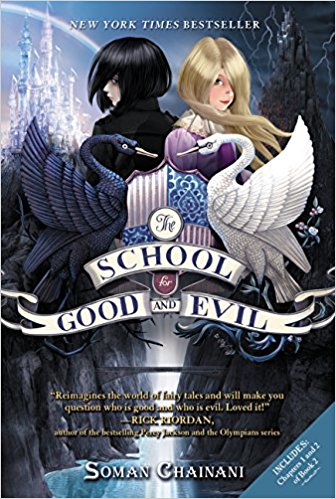 Sofia Wylie and Sophia Anne Caruso will star in Paul Feig's The School For Good and Evil adaptation.
Blumhouse Productions is planning an Exorcist sequel.
Netflix's The Witcher series' official Twitter account has just revealed the new logo for their upcoming Witcher anime spin-off film Nightmare of the Wolf.
And speaking of Netflix, they just signed Locke & Key up for two more seasons.
Bassem Youssef is developing The Magical Reality Of Nadia as an animated series.
Book Riot Recommends
At Book Riot, I work on the New Books! email, the All the Books! podcast about new releases, and the Book Riot Insiders New Release Index. I am very fortunate to get to read a lot of upcoming titles, and learn about a lot of upcoming titles, and I'm delighted to share a couple with you each week so you can add them to your TBR! (It will now be books I loved on Mondays and books I'm excited to read on Thursdays. YAY, BOOKS!)
Excited to read:
Harlem Shuffle by Colson Whitehead (Doubleday, September 14, 2021)
If you have been following Book Riot for a while, you know that I am a HUGE fan of Colson Whitehead's work. And have had several embarrassing moments when I am at his events. (Tooth knocked out, soda in my hair, etc.) But I would let someone knock out another tooth to get my hands on his latest novel! (But I would prefer not to.)
This one is about a Black salesman named Ray Carney in NYC in the 1960s, who has worked hard to make a decent life for his wife and children. But when they fall on hard times, he seeks help from his relatives, a group of small-time grifters and petty thieves whose existence he has kept hidden as an adult.
I love everything about this book already! Please, Santa, put it under my tree. (Okay, I don't actually have a tree, because of the two destructive orange goats who live with me, but you know what I mean.)
What I'm reading this week.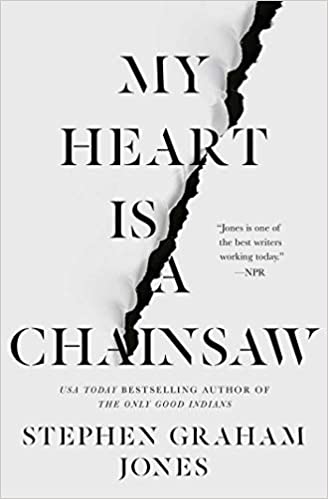 My Heart Is a Chainsaw by Stephen Graham Jones
Arsenic and Adobo (Tita Rosie's Kitchen Mystery #1) by Mia P. Manansala
Tender Is the Flesh by Agustina Bazterrica, Sarah Moses (translator)
The Prophets by Robert Jones, Jr.
The Spy Who Came in from the Cold by John le Carré
Song stuck in my head:
Kill of the Night by Gin Wigmore. I first heard this on the Umbrella Academy soundtrack. I have still not seen the show, but if it is half as good as its soundtrack, it must be amazing. (Also, I'm still really into listening to songs I loved when I was young. You can listen to a lot of them in this playlist I made!)
And this is funny:
THE CUTE, IT BURNS.
Happy things:
Here are a few things I enjoy that I thought you might like as well:
And here's a cat picture!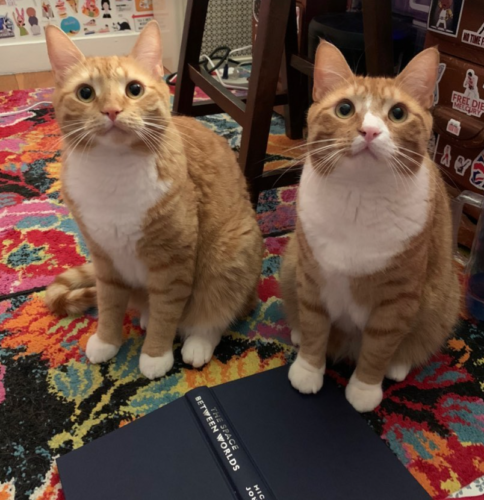 "We wrestled this creature off your desk and broke its spine!" – Zevon and Farrokh
Trivia answer: William Wordsworth and Samuel Taylor Coleridge.
You made it to the bottom! High five. Thanks for reading! – xo, L