Pride month feels a little different this year. Some of the ways it's been recognized for many years (like rainbow merch in Target) are suddenly controversial. Queer books are being banned at unprecedented rates in schools and libraries. Anti-trans legislation is at an all-time high, making some states so dangerous that experts recommend not even traveling there. So today's newsletter is about queer activism. Because the first Pride was a riot, and Pride is always political. Pride is a protest.
Another crucial component of queer activism is mutual aid, which is why I want to highlight the Black Family Mutual Aid page today. Their page includes many queer and trans Black people raising money for survival, including Morgan M, a Black trans person trying to escape a state hostile to trans people.
—
Looking for fascinating stories, informed takes, useful advice, and more drawn from our collective experience as power readers, teachers, librarians, booksellers, and bookish professionals? Want to read my take on the injustice of scratch and sniff books? Subscribe to The Deep Dive, a biweekly newsletter to inform and inspire readers, delivered to your inbox! Your first read (The Power Reader's Guide to Reading Logs & Trackers) is on the house. Check out all the details and choose your membership level at bookriot.substack.com.
Bookish Goods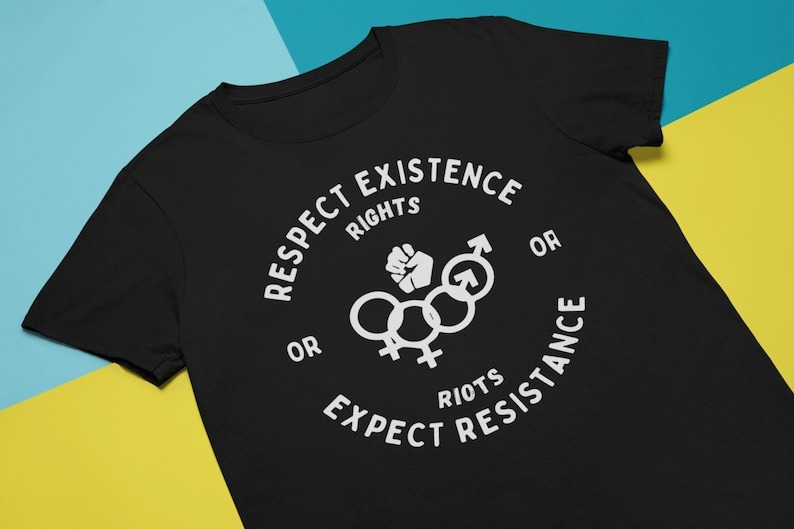 This design is a good reminder about what Pride is all about. $30+
New Releases
Today, I have a couple of celesbian titles to showcase, plus a lot more YA and kidlit LGBTQ new releases — including a sapphic addition to the canon of horse girl lit (Sweet & Bitter Rivals) and a cute picture book about a girl with a crush on another girl (The Wishing Flower)!
Unfortunately, this week's batch of new queer YA and kids' book releases are disproportionately by white authors. Publishers, do better.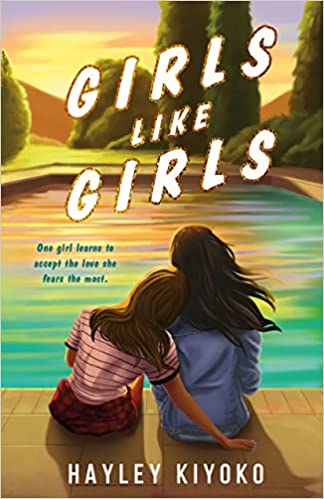 Girls Like Girls by Hayley Kiyoko (F/F YA Contemporary)
Seven years ago, Hayley Kiyoko dropped the Girls Like Girls music video, which was a real defining moment for sapphics. I remember watching it and wishing I could watch the full movie or read a novel-length version of it — and now we can! Hayley Kiyoko has used the music video as inspiration for her first novel.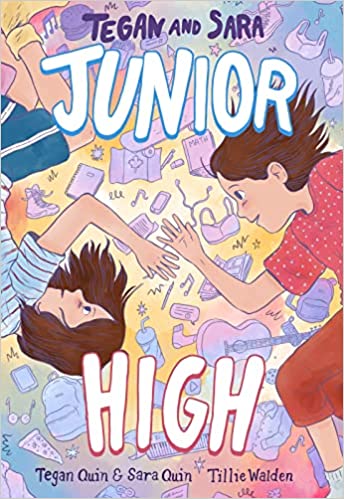 Junior High by Tegan Quin, Sara Quin, and Tillie Walden (Lesbian Middle Grade Graphic Novel)
First there was Tegan and Sara's memoir High School. Then it was adapted into a TV show. And now, we have a kind of prequel to the story in Junior High, a graphic novel illustrated by Tillie Walden! Walden is the author/illustrator of On a Sunbeam, along with other beloved graphic novels. This book is part memoir, part fictional version of Tegan and Sara's junior high years, including their journey through music and to finding themselves.
Time Out by Sean Hayes, Todd Milliner, and Carlyn Greenwald (Gay YA Contemporary)
No Perfect Places by Steven Salvatore (Nonbinary YA Contemporary)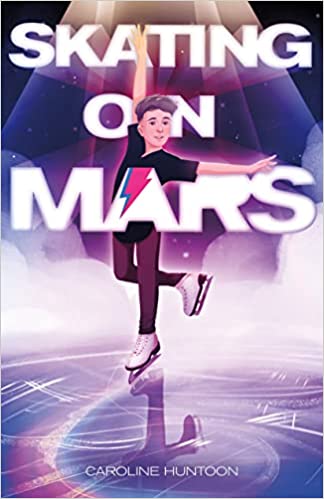 Skating on Mars by Caroline Huntoon (Nonbinary Middle Grade Contemporary)
The Wishing Flower by A.J. Irving and Kip Alizadeh (Sapphic Picture Book)
For more new releases, check out our New Books newsletter!
Psst, hey, for those of you still reading: I'm doing a Pride month thing at the Lesbrary! There will be a post going up every day, with sapphic book lists and essays. I hope to see you there!
Happy reading,
Danika