Happy Pride! This is the last Our Queerest Shelves in June — in fact, we're taking the 4th of July off, so I won't see you until the 6th! I hope Pride month treated you well. Meanwhile, my local Pride starts in July, so I'm just getting started.
In case you missed it, Kelly Jensen put together a list of educators raising money to be able to add queer books to their classroom libraries! Some of them have been funded, but there are still plenty that need help reaching their goal.
Looking for fascinating stories, informed takes, useful advice, and more drawn from our collective experience as power readers, teachers, librarians, booksellers, and bookish professionals? Subscribe to The Deep Dive, a biweekly newsletter to inform and inspire readers, delivered to your inbox! Your first read (The Power Reader's Guide to Reading Logs & Trackers) is on the house. Check out all the details and choose your membership level at bookriot.substack.com.
Bookish Goods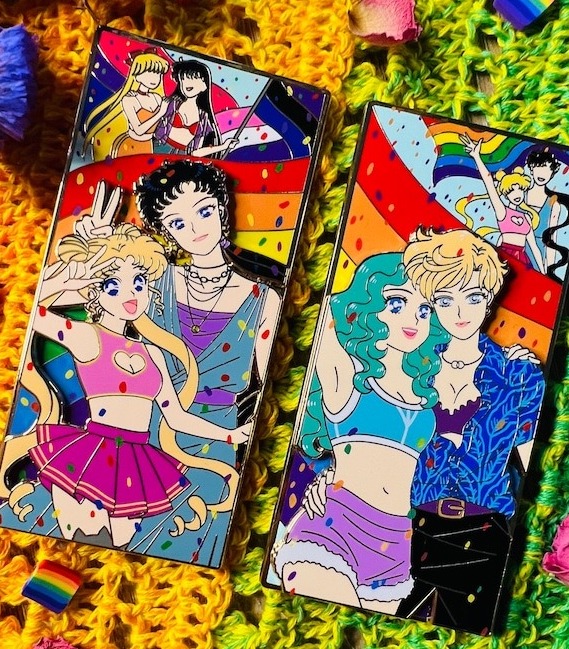 Today's Riot Recs has a yuri manga theme, so I had to include the original manga/anime lesbians in my life, Sailor Uranus and Sailor Neptune. Plus, what a great way to close out Pride! There are several designs with different Sailor Moon characters. $63
New Releases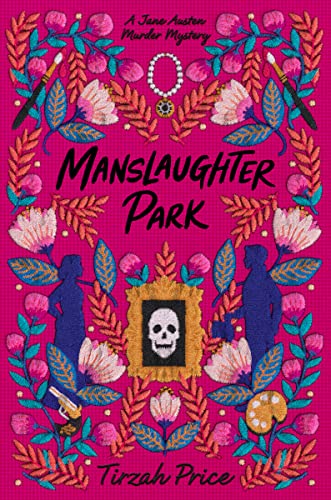 Manslaughter Park by Tirzah Price (Bisexual YA Historical Mystery)
This one is by Book Riot's own Tirzah Price! Manslaughter Park is the third book in the Jane Austen Murder Mysteries series, and it's the first one with a queer main character. There's a love story between Fanny Price and Mary Crawford! It's Jane Austen, but queer and with murder. What's not to like?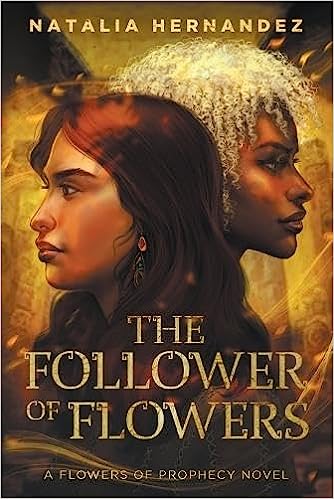 The Follower of Flowers (Flowers of Prophecy #2) by Natalia Hernandez (Sapphic YA Fantasy)
This is the sequel to The Name-Bearer. The Name-Bearer was raised to receive the name of the next royal from Flowers of Prophecy. When that prophecy doesn't play out as planned, the Name-Bearer hides with a group of warrior women, preparing to find the Unnamed Prince and embrace her true destiny.
Girl Made of Stars by Ashley Herring Blake, narrated by Krystal Hammond (Sapphic YA Contemporary) (Audiobook Rerelease)
Ace of Spades by Faridah Àbíké-Íyímídé (Queer YA Thriller) (Paperback Rerelease)
Hearts Forged in Dragon Fire by Erica Hollis (Lesbian F/F YA Fantasy)
Godslayers (Gearbreakers #2) by Zoe Hana Mikuta, narrated by Catherine Ho and Cindy Kay (Sapphic YA Fantasy) (Audiobook Rerelease)
Molly's Tuxedo by Vicki Johnson and Gillian Reid (Gender Creative Picture Book)
For more new releases, check out our New Books newsletter!
Riot Recommendations
Yesterday I finally got my library hold for She Loves to Cook, and She Loves to Eat Vol. 2 and absolutely adored it, so I thought I'd talk about two yuri manga series with adult main characters that I've read and loved recently! It used to be that yuri manga (at least available in English) was almost entirely schoolgirls, so I really appreciate this shift in recent years!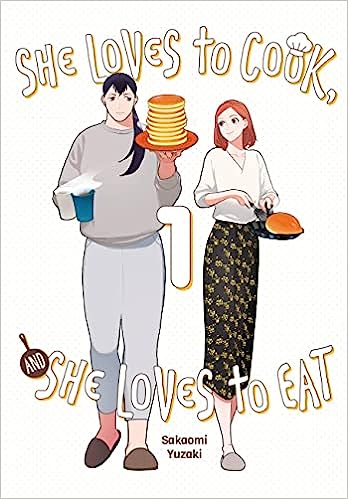 Cooking is Nomoto's passion, but there's only so much you can cook for yourself as a single person — and she resents the assumption that the value of her cooking is for feeding men. So when she finds out a neighbor, Kasuga, has a big appetite, she invites her to eat dinner together. I think this is my new favorite manga series, though there are only two volumes so far. I love Nomoto and Kasuga's relationship dynamic — it's a little ambiguous in the first volume, but Nomoto is confirmed to be a lesbian in Vol. 2. I appreciate the discussion of gender norms, too. (Also, is Kasuga the butch of my dreams? Maybe.)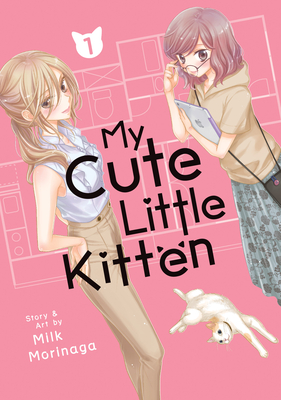 This is the newest from the author of the yuri classic Girl Friends. Rena and Yuna have been roommates since college. When Yuna finds a kitten and asks Rena about moving to a pet-friendly place, Rena can't hide let this go on any longer: she confesses that she's been in love with Yuna for years, expecting Yuna to no longer want to live with her. But she doesn't get the answer she expected. With most manga series, I feel like one volume is about the equivalent of a chapter in a prose novel, but this one covered so much! I'm really looking forward to the next volume!
All the Links Fit to Click
42 of My Favorite Sapphic Graphic Novels and Comics (The Lesbrary)
The Best Sapphic Books of 2023 (So Far) (The Lesbrary)