One of today's new releases is a Harlequin Medical Romance between two Black women, and it warms my heart to see LGBTQ books in places that used to be so very straight (and white). Little victories!
Today's featured Bookish Good (that gives this newsletter its title) is raising money for the Tennessee Equality Project. Even if you don't need another tee shirt, consider donating to this organization working for equality for LGBTQ people in Tennessee.
Looking for fascinating stories, informed takes, useful advice, and more drawn from our collective experience as power readers, teachers, librarians, booksellers, and bookish professionals? Subscribe to The Deep Dive, a biweekly newsletter to inform and inspire readers, delivered to your inbox! Your first read (The Power Reader's Guide to Reading Logs & Trackers) is on the house. Check out all the details and choose your membership level at bookriot.substack.com.
Bookish Goods
I first saw this DARE parody shirt on Critical Role (a quite queer D&D show) and fell in love with it. Now you can get it and have $5 go toward the Tennessee Equality Project! Available in S to 3XL sizes. $25
New Releases
In the Downworld Sequence, AI gods rule. Khuon Mo is one robotic god who turned against creations, striking down a whole city. But before it died, it brought back its favorite child, Sunai. In the 17 years since, Sunai has been running away from his destiny, escaping with drugs and men. But one of the men he sleeps with leads him right back to the dangerous politics of AI gods. This is described as a "sci-fi series where AI deities and brutal police states clash, wielding giant robots steered by pilot-priests with corrupted bodies"!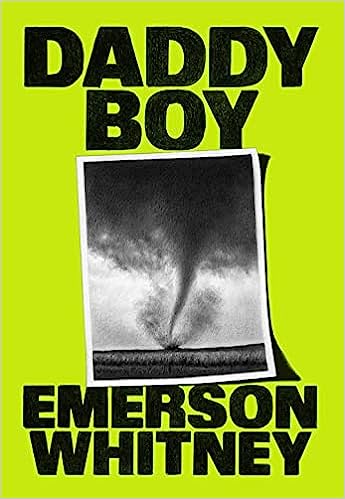 Daddy Boy by Emerson Whitney (Nonbinary Memoir)
In 2017, Emerson was divorcing their dominatrix wife that they called Daddy, and was feeling completely lost. They dive into storm chasing, and along the way, they remember the father figures in their life, trying to put together their own relationship to masculinity as an adult. Emerson explains, "We often look to our gender roles as a sort of map for aging. I wanted to know what the process looked like without that: not man-ness, not-woman-ness."
Twin Babies to Reunite Them by Ann McIntosh (F/F Romance)
Our Wives Under the Sea by Julia Armfield (Sapphic Speculative Fiction) (Paperback Rerelease)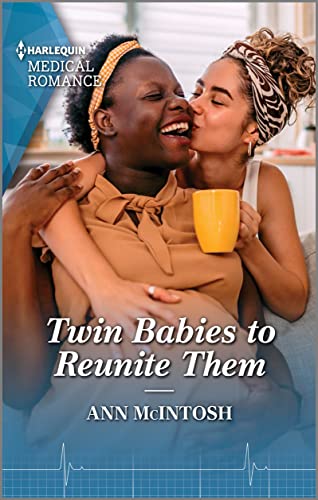 Song of My Softening by Omotara James (Queer Poetry)
God Themselves by Jae Nichelle, narrated by the author (Queer Poetry) (Audiobook Rerelease)
Begin Transmission: The Trans Allegories of the Matrix by Tilly Bridges (Nonfiction)
For more new releases, check out our New Books newsletter!