Hello and welcome to another Monday! We book lovers are in the middle of a great time for new releases and book news. So many great things have come out or been announced in the last few weeks. It's an epic nerdpurr! Thanks for joining me again. I hope you are reading something wonderful. And please be kind to yourself as well as others, and remember that life is hard – you are doing a great job! I'll see you again on Thursday. – xoxo, Liberty
---
Sponsored by Almost Home by Valerie Fraser Luesse (pronounced luh-see) and Revell (pronounced rah-vell) Books, a Division of Baker Publishing Group.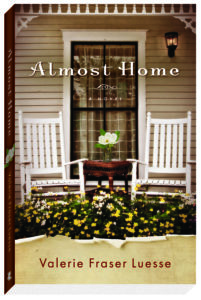 The things that tear us apart can also bring us together With America's entrance into World War II, the town of Blackberry Springs, Alabama, has exploded virtually overnight. Workers from all over are coming south for jobs in Uncle Sam's munitions plants—and they're bringing their pasts with them, right into Dolly Chandler's grand but fading family home turned boardinghouse. A struggling young couple from the Midwest, unemployed professors from Chicago, a widower from Mississippi, and a shattered young veteran struggling to heal from the war are all hoping Dolly's house will help them find their way back to the lives they left behind. But the house has a past of its own. When tragedy strikes, Dolly's only hope will be the circle of friends under her roof and their ability to discover the truth about what happened to a young bride who lived there a century before.
---
Here's this week's trivia question: Albert Finney starred in Tom Jones, which was an adaptation of The History of Tom Jones, a Foundling. Who wrote the novel? (Scroll to the bottom for the answer.)
Deals, Reals, and Squeals!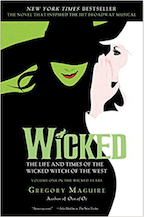 A film version of Wicked is coming in 2021.
Elizabeth Acevedo announced two upcoming novels. She's also going to be in Patrice Caldwell's just-announced anthology.
These just-announced Tor Teen titles sound amazing.
A new true crime book details Stieg Larsson's investigation into Swedish Prime Minister Olof Palme's 1986 assassination.
Jac Jemc announced a story collection, coming in October.
And Maggie Stiefvater announced the beginning of a new trilogy, coming in November.
The Bill Clinton/James Patterson novel, The President is Missing, is going to be a Showtime series.
Sigourney Weaver will star in an adaptation of Joanna Rakoff's book My Salinger Year.
Cover Reveals
Book Riot has the exclusive look at the cover of My Life as an Ice Cream Sandwich, Ibi Zoboi's upcoming middle grade novel. (Dutton Books for Young Readers, August 27)
Tor.com tweeted a thread of all the amazing new covers they've revealed lately.
And here's a look at Five Dark Fates, the last book in Kendare Blake's Three Dark Crowns series. (HarperTeen, September 3)
Sneak Peeks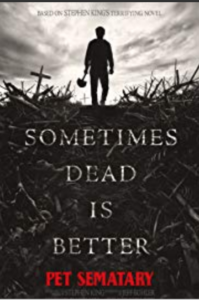 Here's the new trailer for the new adaptation of Pet Sematary. (It's kinda spoilery, so don't watch if you don't want to know the big change.)
And here's the first trailer for the new Shaft film. (Did you know Shaft was originally a novel from 1970?)
Annnnd here's the first trailer for the third season of The Handmaid's Tale.
Book Riot Recommends 
At Book Riot, I work on the New Books! email, the All the Books! podcast about new releases, and the Book Riot Insiders New Release Index. I am very fortunate to get to read a lot of upcoming titles, and learn about a lot of upcoming titles, and I'm delighted to share a couple with you each week so you can add them to your TBR! (It will now be books I loved on Mondays and books I'm excited to read on Thursdays. YAY, BOOKS!)
Loved, loved, loved: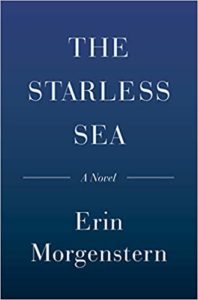 The Starless Sea by Erin Morgenstern (Doubleday, November 5)
I'm terribly sorry to rub this in, but I read this novel, and it IS indeed as wonderful and magical as you hope it will be. Without giving too much away, it's about a young man who finds an old book at the library where he goes to college, and when he starts reading it, he discovers there's a story in it about him when he was young. What does this mean? How did the author of the book know? Who IS the author? And what is the Starless Sea? What follows is a delightful journey, one that I can't wait for everyone else to read. November will be here before you know it, I promise.
What I'm reading this week.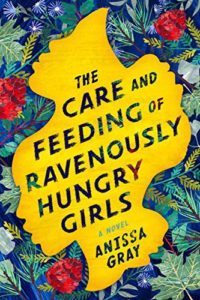 The Care and Feeding of Ravenously Hungry Girls by Anissa Gray
The Vanishing Stair by Maureen Johnson
Notes to Self: Essays by Emilie Pine
Book joke of the week:
"I am writing to apply for the position of bookkeeper. Attached, you will find my list of qualifications. I have been keeping books for four years now, and I am never going to give them back." – Joey Comeau
Here's a kitten picture: The cute, it burns!
And this is funny.
Trivia answer: Henry Fielding.
You made it to the bottom! Thanks for reading! – xo, L