Sponsored by Skyhunter by Marie Lu, with Fierce Reads.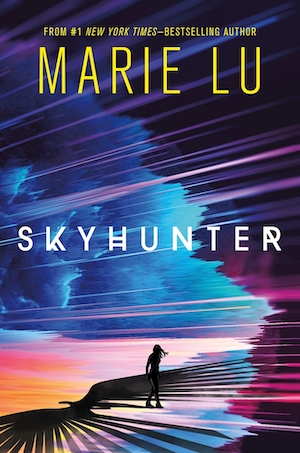 From #1 New York Times-bestselling author Marie Lu comes an immersive world where the only hope against overwhelming evil is a team of warriors willing to sacrifice everything to save what they love. The Karensa Federation has conquered a dozen countries, leaving Mara as one of the last free nations in the world. Refugees flee to its borders to escape a fate worse than death—transformation into mutant war beasts known as Ghosts. The Strikers, Mara's elite fighting force, are trained to stop these monsters. But as the number of Ghosts grows, defeat seems inevitable. Still, one Striker refuses to give up hope.
Hey there, bookish friends! I can't believe it's the last week of August already–I know summer isn't technically over until late September, but it always feels like the end once Labor Day hits–even this year, without  the usual structure of outside the house life. I hope you're enjoying your week and wringing the last bit of summer goodness out of the season. For me, that includes freezing a lot of garden produce and then relaxing in my reading hammock at the park–a safe distance away from others!
We're heading into fall, which is bursting with new releases and bookish fun, and it seems like the bookish news has gotten a head start on all the fun! There are so many excellent cover reveals and announcements to get to–but first, remember to wear your masks, hydrate often and well, and stay safe out there.
Trivia: What was the name of Gertrude Stein and Alice Toklas's dog?
Deals and Squeals:
Leigh Bardugo has a new fantasy coming in 2021, and it's the sequel to King of Scars! Get a look at the cover of what Bardugo is calling "the finale for the Grishaverse."
Emily Henry is the author of Beach Read, one of the year's biggest romances, and her next rom-com cover, title, and first chapter were revealed! I cannot wait!
Speaking of romance, Casey McQuiston, author of Red, White, and Royal Blue, has a new book and the cover is adorbs!
A new picture book about Kamala Harris is hitting shelves this week!
Disney is releasing a YA novel about Nebula and Gamora from Guardians of the Galaxy, written by Mackenzi Lee.
Marvel is releasing a comic special written by and celebrating Indigenous voices!
The Bloggess is releasing a new book! Broken (In the Best Possible Way) by Jenny Lawson will release in April 2021!
Kenneth Branagh strikes again as Poirot! Watch the trailer for the adaptation of the Agatha Christie classic, Death on the Nile.
Can someone invent a pill for human longevity ASAP? Because Ocean Vuong is the latest author to submit an original work for the Future Library, to be locked away until year 2114.
Riot Recommendations
At Book Riot, I'm a cohost with Liberty on All the Books!, plus I write a handful of newsletters including the weekly Read This Book newsletter, cohost the Insiders Read Harder podcast, and write content for the site. I'm always drowning in books, so here's what's on my radar this week!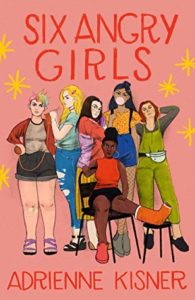 Must-Read Book: Six Angry Girls by Adrienne Kisner
I inhaled this fantastic novel over the weekend! It's about Raina and Millie, two very different teen girls who find themselves burned by the same guy and his mock trial team. They decide to get revenge (and pursue their own dreams) by forming an all-girls mock trial team to take on the guys, and they assemble a team of six girls who are angry and fed up with the sexism in their school and lives. This is a really funny, heartfelt, and political read that includes political knitting, yarn bombing, and lots of very excellent arguments. If you need something to give you some political hope moving into this election season, then grab this book!
What I'm Reading This Week:
Girl Serpent Thorn by Melissa Bashardoust (finally!)
Unfollow by Megan Phelps-Roper
Mad & Bad: The Real Heroines of the Regency by Bea Koch
Trivia answer: Basket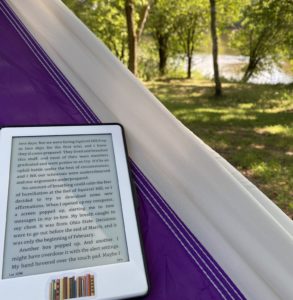 I leave you with a snapshot of my weekend–reading in my hammock with the river in sight! I don't normally read on my ereader but with so many printing shortages, publishers are turning to digital review copies. It's not the worst thing in the world! Take me back there, please!
Happy reading!
Tirzah