Hello Audiophiles! August is Women in Translation month, and I'm so excited to jump into listening my way through my audiobook TBR. Sometimes, books in translation can be hard to find on audio. And when a work in translation does get an audio edition, I frequently have to wait several months to over a year until the audio edition comes out. So over on Book Riot, I've listed some of my favorite women in translation on audio. Plus, I have two more favorites here. So what are we waiting for? Let's jump right in!
Bookish Goods
Any bullet journal lovers out there? These cute stickers can help you plan or record your audiobook listening! $4
New Releases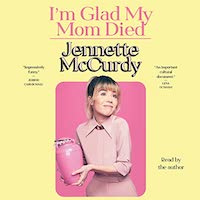 I'm Glad My Mom Died by Jennette McCurdy | Narrated by the Author
Jennette McCurdy starred in Nickelodeon shows like iCarly and Sam & Cat. But while everyone saw her life as this incredible success, behind the scenes her mother was restricting her food and insisting that she be perfect. In her new memoir, McCurdy describes her life as a child star and all of the expectations from her mother that came with it.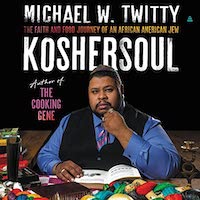 I adored The Cooking Gene, so when I heard that Michael W. Twitty had a new audiobook coming out, I knew I needed to get my hands on it ASAP. This time around, Twitty discusses the intersections of his identity as a Black Jewish man, approaching the topic through Jewish and Black cuisine.
Don't forget you can get three free audiobooks at Audiobooks.com with a free trial!
Riot Recommendations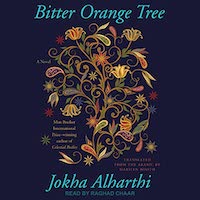 Bitter Orange Tree by Jokha Alharthi | Narrated by Raghad Chaar
Translated from Arabic by Marilyn Booth
Jokha Alharthi and translator Marlyn Booth won the International Man Booker Prize a few years ago for Celestial Bodies, and now the duo is back with Bitter Orange Tree. This novel follows Zuhour, a Omani woman attending university in the United Kingdom. As we follow Zuhour's first-person narration, she describes her life in the UK as she struggles to find a way to fit in while also being drawn back to Oman in her memories of her family's past. The narrative alternates between Zuhour's present and her sharing her adopted grandmother's past. Everything in Zuhour's life leads back to Bint Amir, the woman who was a wet nurse to her father and helped raise him and his children. Raghad Chaar performs the audiobook, deftly moving from chapter to chapter, adding to each character's emotional depth and personality.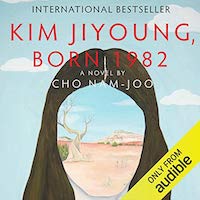 Translated from Korean by Jamie Chang
Born in 1982, Kim Jiyoung quickly learned that boys were more favored in society. When her younger brother was born, she couldn't help but notice her parents giving him preferential treatment. As Jiyoung moves through her life, she struggles to make a place for herself in a society that only sees women as mothers and wives. She loves her career, but finsd it difficult to progress when she's denied promotions just because she's a woman. Jamie Chang's translation captivates listeners with its no nonsense prose, and audiobook narrator Kathleen Choe does a magnificent job performing the text, capturing listeners' attention from the first few minutes.
That's it for this week! You can find me over on my substack Winchester Ave or over on Instagram @kdwinchester. As always, feel free to drop me a line at kendra.d.winchester@gmail.com. For even MORE audiobook content, you can find my articles over on Book Riot.
Happy listening, bookish friends!
~ Kendra