Sponsored by the Award-Winning Bestseller: Athena's Choice.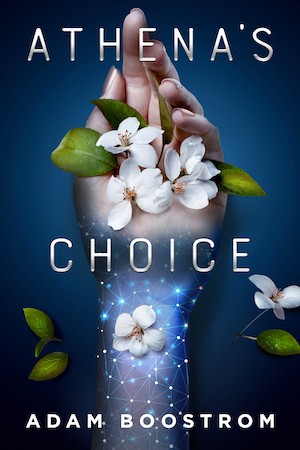 What if a viral pandemic put women in charge of the planet? Athena Vosh lives just like any other teenager from the year 2099. She watches reality shows with her friends, eats well, and occasionally wonders to herself: what would life be like if men were still alive? It has been almost 50 years since an experimental virus accidentally killed all the men on earth. However, a controversial project is currently underway to bring men back. There's just one catch. The project has been sabotaged. "One of the Best Books of 2019" — Kirkus Reviews (starred review)
Hola Audiophiles!
Did you miss me last week? I was busy working on a personal goal to eat as much Thanksgiving food as possible, and to take as many baths as I could at the bed & breakfast I booked for myself. The amount of time I spent soaking in a 48-hour stay is kind of ridiculous. I hopped in that clawfoot tub, turned out the lights, lit a candle, and sipped on some spiced punch as I listen to Barry read me A Promised Land. Regrets? I have none.
Anyway! Let's audio.
---
New Releases – Week of December 1, 2020  (publisher descriptions in quotes)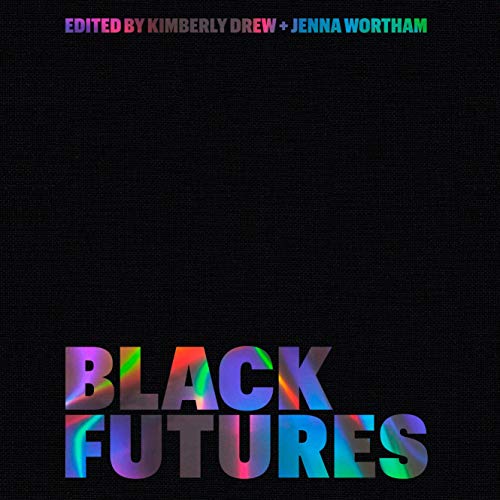 Black Futures edited by Kimberly Drew and Jenna Wortham
"What does it mean to be Black and alive right now?" This collection of essays, memes, recipes, tweets, conversations, poetry, and more paints a layered portrait of the Black experience, "to tell the story of the radical, imaginative, provocative, and gorgeous world that Black creators are bringing forth today."
Ready for this narrator list? Read by Kimberly Drew, Kevin R. Free, Dominic Hoffman, Robin Miles, Adenrele Ojo, Bahni Turpin, and Jenna Wortham. Whew!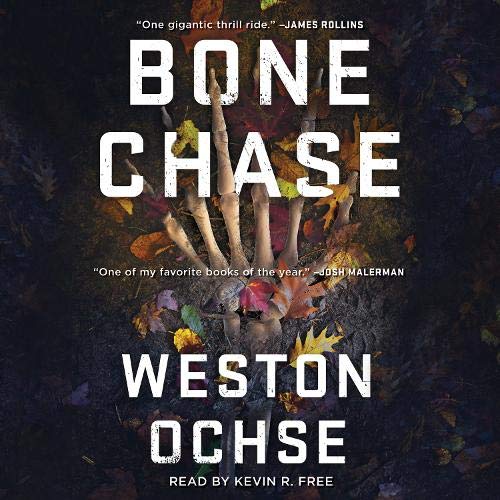 When out-of-work math teacher Ethan McCloud is sent a mysterious box, a sequence of Da Vinci Code-esque events ensues. As he and his ex-girlfriend unravel a mystery (and a conspiracy) 10,000 years in the making, they're chased down by both the Six-Fingered Man and the Council of David (sound like upstanding citizens to me!). Ethan must find a way to evade his pursuers if he's going to find the truth.
Yeah… I really did pick this one because of the Da Vinci Code comp. I like what l like, don't at me!
Read by Kevin R. Free (All Systems Red by Martha Wells, The Ballad of Black Tom by Victor LaValle) making his second appearance in this newsletter today!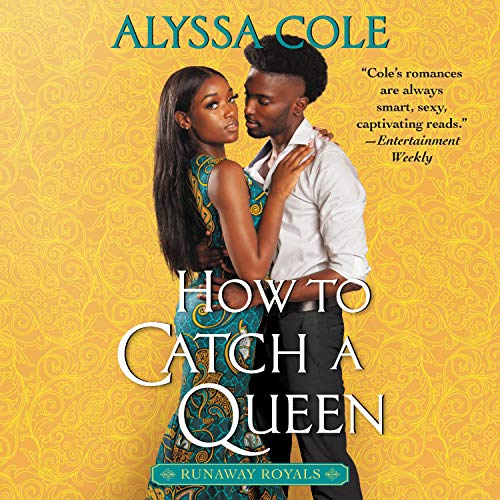 Alyssa Cole is back with a brand new book and a brand new series. If you loved her Reluctant Royals books, get ready for Runaway Royals! In this first installment, Shanti Mohapi weds King Sanyu of Njaza in an arranged marriage. She's shrewd, savvy, and seems to have the answers to the country's problems, but her new subjects see her as an outsider. By day, the two lead separate lives; by night, Shanti wears the crown and Sanyu defers to her both in politics and passion (insert body roll here). When turmoil erupts and Shan't goes on the run, "Sanyu must learn whether he has what it takes both to lead his people and to catch his queen."
Read by Karen Chilton (The New Jim Crow by Michelle Alexander, A Princess in Theory and the rest of the books in the Reluctant Royals series)
Your Favorite Listens
Alas, all that time I spent becoming a whole prune in a tub was not nearly enough time to finish Obama's memoir. I'm going to be listening to this thing till 2022! So instead of giving you the review that you don't even really need from me anyway, today I'm putting a call out to all my faithful audiophiles. Since the year is winding down and we only have a few newsletters left, tell me: what were your favorite audiobooks of 2020? You have until Tuesday, December 8th to send me your picks, then I'll compile a list to share with the group.
From the Internets
Audible's latest playlist: Premier Audiobooks Now Playing for Theater Fans
Audiofile shares their Best Audiobooks of 2020
Libro.fm shares their Thanks For Giving recap: over $170,000 were spent at local bookstores!
Over at the Riot
6 of the Best Audiobooks Set in the American South
Do you use audiobooks to help catch those zzzs? Here's how to find audiobooks for sleep.
Let's nerd out real quick with the neuroscience of audiobooks
7 Audiobooks for Indigenous Heritage Month
---
Thanks for hanging with me today! Shoot me an email at vanessa@riotnewmedia.com with with all things audiobook or find me on Twitter and the gram @buenosdiazsd. Sign up for the In The Club newsletter and catch me once a month on the All the Books podcast.
Stay bad & bookish, my friends.
Vanessa