Sponsored by Book Riot's new literary fiction podcast Novel Gazing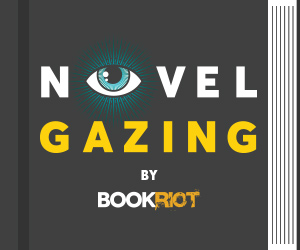 tk
Peep the Little Fires Everywhere Trailer
Alarms were ringing over here yesterday because we got the trailer for the highly anticipated adaptation of Celeste Ng's novel Little Fires Everywhere. Will you be watching the series?
Lee Child Hands Over Jack Reacher
The first Jack Reacher novel, Killing Floor, came out in 1997. After twenty-three more books, author Lee Child is ready for someone else to write the character, and has chosen his brother Andrew Grant to carry on—providing Andrew adopt the Lee surname.
George Lucas Meets Baby Yoda
What are you still doing here? BABY YODA. Click already.