Sponsored by The Current Newsletter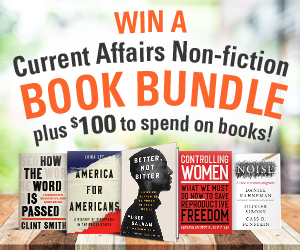 Book Riot is teaming up with The Current to give away a current affairs non-fiction book bundle featuring one of each title: Controlling Women: What We Must Do Now to Save Reproductive Freedom by Kathryn Kolbert & Julie F. Kay; America for Americans by Erika Lee; Better Not Bitter: Living on Purpose in the Pursuit of Racial Justice by Yusef Salaam; How the Word Is Passed: A Reckoning With the History of Slavery Across America by Clint Smith; and Noise: A Flaw in Human Judgment by Daniel Kahneman —plus a $100 Visa gift card! Subscribe to The Current newsletter for a chance to win!
Hola Audiophiles! Don't hate me: I don't have a Latest Listen like I said I would because I'm still not done with my current book. I have an excuse though, and that's that I was babysitting my adorable nephew for a few days while his equally adorable baby sister came into the world! I'm so in love with both of these tiny humans and gladly put my reading on hold to be part of this big moment in their lives. I'll be back next week with a review, for reals this time. I do have some awesome new releases and newsy bits to tide you over in the meantime.
Ready? Let's audio.
New Releases – Week of March 30th
publisher descriptions in quotes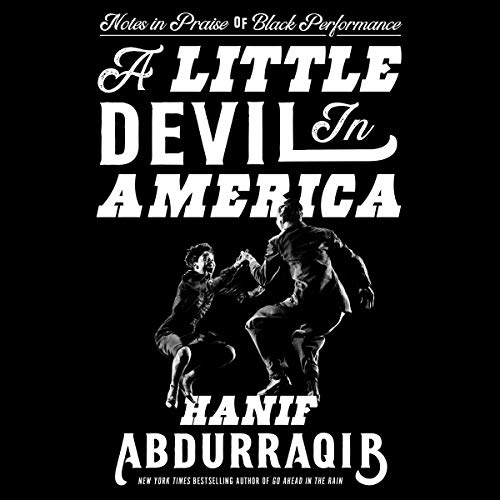 Borrowing its title from a speech by Josephine Baker at the March on Washington in 1963, Hanif Abdurraqib's latest is a reflection on how Black performance is inextricably woven into the fabric of American culture. "With care and generosity, he explains the poignancy of performances big and small, each one feeling intensely familiar and vital, both timeless and desperately urgent." If you're a fan of Go Ahead in the Rain, Abdurraqib's love letter to A Tribe Called Quest like I am, this is a must read/listen. (music, US history)
Read by JD Jackson (The Nickel Boys by Colson Whitehead)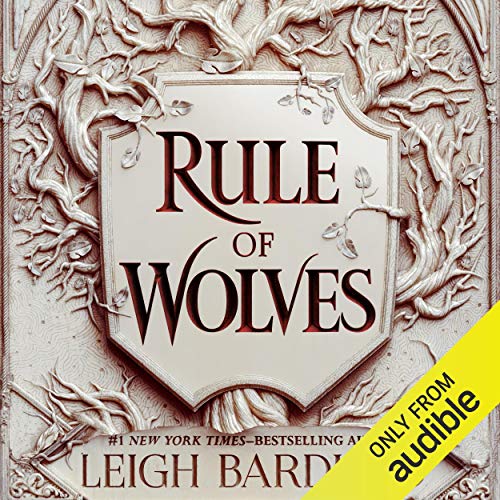 Rule of Wolves (King of Scars #2) by Leigh Bardugo
Facing down an invasion by Fjerda, King Nikolai Lantsov must summon every tool at his disposal if he wants to win, including the monster within. Standing with him is Zoya the stormwitch who has lost too much to war and refuses to bury another friend; but duty demands she embrace her powers and become a weapon for the king, no matter the cost. Nina is working deep undercover as a spy in Fjerda, but her deep desire for revenge may cost her country its freedom—and the chance to heal her broken heart. (YA fantasy)

Read by Lauren Fortgang (Shadow and Bone by Leigh Bardugo)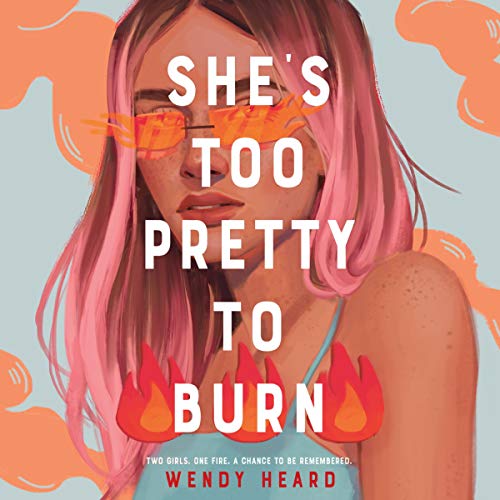 I love Wendy Heard and Frankie Corzo; put 'em both together in a YA thriller inspired by The Picture of Dorian Gray set in my hometown and you get an instant addition to my TBR. Summer is winding down in San Diego; Veronica is bored and uninspired in her photography. Her best friend Nico is insatiable and obsessed with chaotic performance art. Then lonely, magnetic Mick changes everything between them, the perfect artistic subject and Veronica's dream girl. As the days get hotter and longer, they soon find themselves falling in love. They're so deep in all these feelings that they never see it coming: "One fire. Two murders. Three drowning bodies. One suspect . . . one stalker. This is a summer they won't survive." (YA thriller)
Read by Frankie Corzo (Each of Us a Desert by Mark Oshiro, Bailey Carr (The Night Swim by Megan Goldin), Stephen Dexter (To Good to be True by Carola Lovering)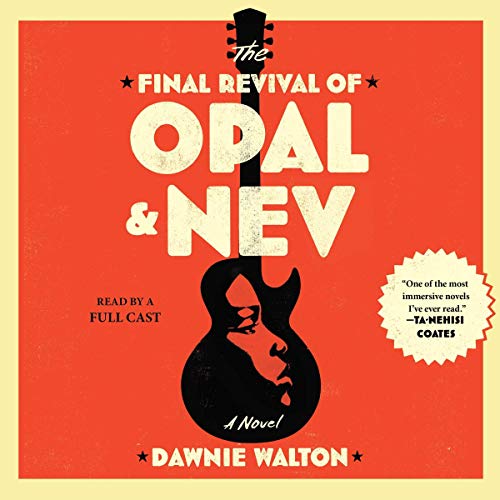 This book sounds! so! good! Opal is a fierce, independent Black woman coming of age in Detroit pushing the envelope with her music and style. She's discovered by aspiring British singer/songwriter Neville Charles at a bar's amateur night, and off they go making rock music together. Then in 1970's New York, just as she's finding her place in it's funky creative scene, a rival band signed to her label brandishes a Confederate flag at a concert. "Opal's bold protest and the violence that ensues set off a chain of events that will not only change the lives of those she loves, but also be a deadly reminder that repercussions are always harsher for women, especially Black women, who dare to speak their truth." (historical fiction)
Check out this ridiculous full cast: Janina Edwards, Bahni Turpin, James Langton, André De Shields, Dennis Boutsikaris, Steve West, and Gabra Zackman. Give it to me!
From the Internets
at Audiofile: 5 Questions with Narrator Adenrele Ojo
at Libro.fm: 5 Reasons to Listen to Fantasy on Audio
Costco launches new Audiobook Store and iOS App
Eleven Diverse Audiobooks in Verse
Over at the Riot
---
Thanks for hanging with me today! Shoot me an email at vanessa@riotnewmedia.com with with all things audiobook or find me on Twitter and the gram @buenosdiazsd. Sign up for the In The Club newsletter and catch me once a month on the All the Books podcast.

Stay bad & bookish, my friends.
Vanessa