Sponsored by Humanity's Gauntlet: The Archons Rise by Brian A. Sieteski, June 17th 2020.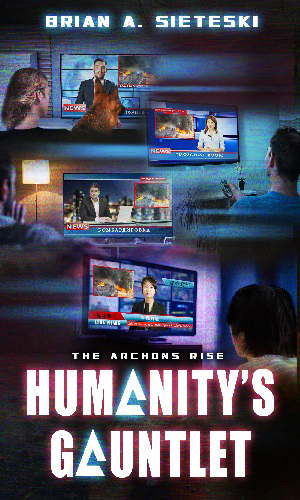 Humanity is under siege, simultaneous attacks of unknown origin against government leaders around the world have shaken society to its core. Foundations such as democracy, rule of law, and long-held alliances will be tested in this stark new reality. This story follows America on its path to take on this never-before-seen global calamity. Beginning with deciding how to rapidly address the vacuum of power to be ready to take action and also bring the culprits responsible for the heinous attacks to justice. The task may be insurmountable as the responsible party possesses unheard of technology, implying the events are otherworldly.
It's felt like the end of days for a while now… and while we'd all like to hope the cycle rebirths us into a kinder new world, the literature just doesn't support that. By that, I mean, horror literature (in particular when it crosses over with science fiction) just won't allow the future to be anything but bleak. If you don't believe me, you've come to the right place. You're in The Fright Stuff, Book Riot's weekly horror newsletter about the latest and greatest in horror. I'm Mary Kay McBrayer, and I'll be your Virgil through this realm of hell, dystopias and worst case scenarios.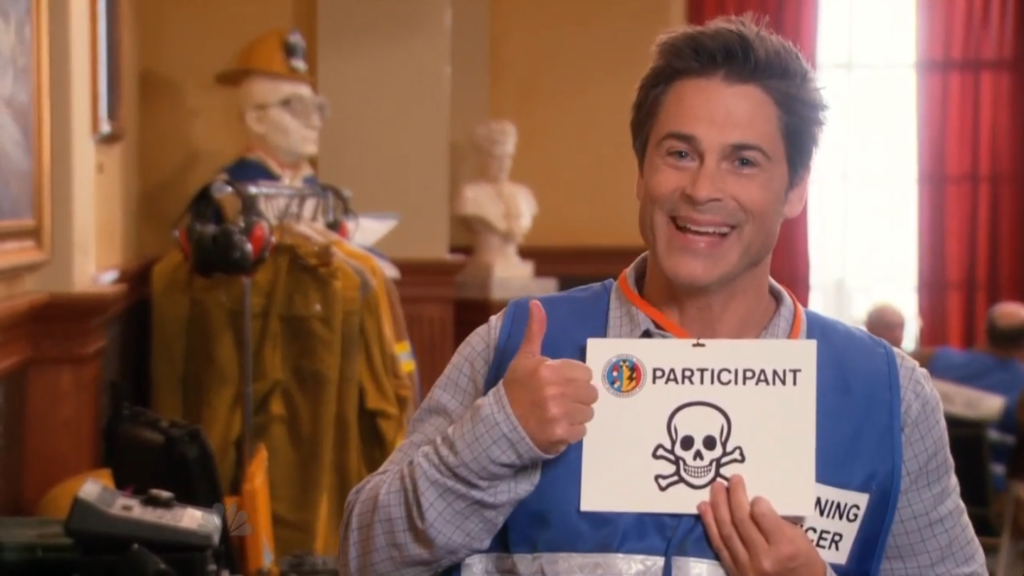 Earworm: "Sleeping In" by The Postal Service: "Again last night I had that strange dream / where everything was exactly as it seemed. / No concerns about the world getting warmer. / People thought that they were just being rewarded / for treating people as they'd like to be treated, / obeying stop signs, and curing diseases. / For mailing letters with the address of the sender, / now we can swim any day in November."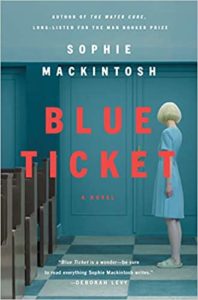 Blue Ticket by Sophie Mackintosh
In this dystopia, on the day of your first period, women are assigned tickets to determine whether they will get marriage and children (a white ticket) or a career and freedom (a blue ticket). "You are relieved of the terrible burden of choice." Calla, who received a blue ticket, starts questioning that assignment when she becomes pregnant, and she has to go on the run while considering if "the lottery knows her better than she knows herself."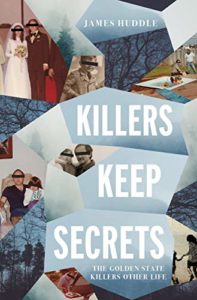 Killers Keep Secrets: The Golden State Killer's Other Life by James Huddle
Joseph D'Angelo has been arrested, we know, but do you want to know more about his family life? This work of nonfiction is told by someone who knew him IRL, his brother-in-law. (Think of it as the Golden State Killer's Extremely Wicked, Shocking and Vile Bundy equivalent.) It may not be a dystopia per se, but finding out decades later that one of your family members raped and killed tons of people? WORST CASE SCENARIO.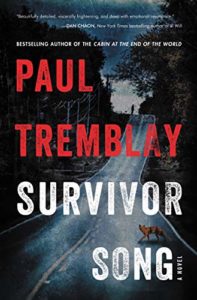 Survivor Song by Paul Tremblay
This new release from acclaimed horror author Paul Tremblay tells the story of a pregnant couple at the start of a super-rabies epidemic in New England as Natalie and her best friend Dr. Ramola race to get the baby delivered before Natalie succumbs to infection. It's a true stress-inducing horror story.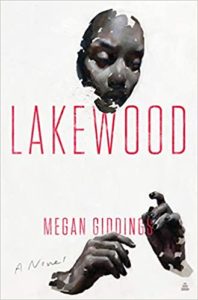 Lakewood by Megan Giddings
Everyone is loving this novel–so much so that most online booksellers have it on back order. Described as a combination of The Handmaid's Tale and The Immortal Life of Henrietta Lacks, this medical dystopia follows Lena Johnson as she undergoes medical experimentation in order to pay off her family's debts.
Cryptkeepers (FKA horror from the backlist):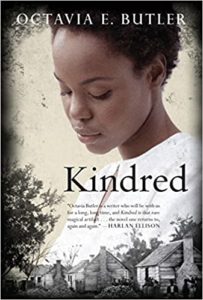 Kindred by Octavia Butler
It's a classic, and you've likely already heard of it, but it's such a page turner that I had to mention it here. Though some consider dystopia to happen only in the future, when Dana, a Black woman living in 1970s California, gets sucked back in time and place to the antebellum south… well, I've never understood why ANYONE would want to travel back in time. I mean, even though times are tough right now, this is nothing compared to the atrocities of, for example, slavery. Anyway, time traveling horror dystopia coming up hot!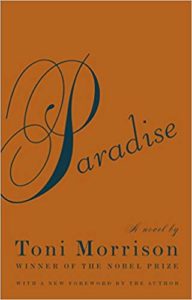 Paradise by Toni Morrison
The unsung hero of Morrison's novels, this one shows what happens when refugee women settle outside of town, in a decadent edifice known as "the Convent." The townsfolk see them as a threat, and I'm not spoiling anything when I say the book opens on a multiple murder crime scene.
Harbingers (FKA news):
HBO's Lovecraft Country finally gets its August premiere date.
Want to learn more about the women authors behind Alfred Hitchcock's films? Here's how reading Patricia Highsmith and Daphne Du Maurier changed one reader's understanding of the Master of Suspense.
Ottessa Moshfegh, author of My Year of Rest and Relaxation, Homesick for Another World, and Eileen, talks in-depth and reads from her latest novel of haunting, metaphysical suspense, Death In Her Hands, about an elderly widow whose life is upturned when she finds a cryptic note on a walk in the woods.
Anton Chekhov's trip to Sakhalin puts lockdown in perspective… When he crossed the strait to the island prison colony, the writer felt he was entering hell.
Perched above the Yoshino River in Japan's Iya Valley is a small museum that tells the history of the many monsters, demons, and spirits that inhabit the region.
Want to hear a brief history of queer women detectives in crime fiction? Uh, of course you do.
A miniature fairy village lies nearly forgotten in the forest by the side of a major highway in Waterbury, CT… and if you don't know why fairies=horror, go ahead on and pick up The Cooper's Wife is Missing: The Trials of Bridget Cleary by Joan Hoff.
Want to know why in England, coroners decide what is treasure and what is not? "It's a bizarre holdover from a previous age."
According to the A.V. Club, The Chilling Adventures of Sabrina, "the supernatural Archie-verse series, will wrap up later this year, when Netflix airs the fourth season (part, whatever) of the well-received mixer of teen angst and immortal stakes."
Enter to win a copy The Southern Book Club's Guide to Slaying Vampires by Grady Hendrix.
Enter to win 12 hardcover books chosen for YOU specifically.
Enter to win $250 to spend at Barnes & Noble.
Until next week, follow me @mkmcbrayer for minute-to-minute horrors or DM me there to let me know of other books I should include. I'm also on IG @marykaymcbrayer. Talk to you soon!
Your Virgil,
Mary Kay McBrayer
Co-host of Book Riot's literary fiction podcast, Novel Gazing