Sponsored by Our Summer Reading Pack Giveaway courtesy of Harlequin.com.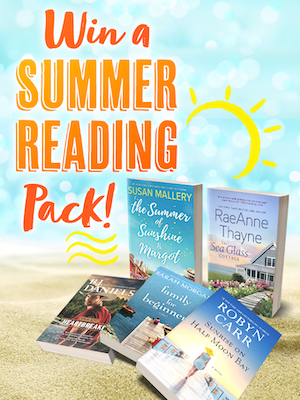 We're giving away a Summer Reading Pack courtesy of Harlequin.com. The prize pack which includes the following titles: Sunrise on Half Moon Bay by Robyn Carr, The Sea Glass Cottage by RaeAnne Thayne, The Summer of Sunshine and Margot by Susan Mallery, Heartbreaker by B.J. Daniels, Family for Beginners by Sarah Morgan.
Last week was the 25th anniversary of Tales from the Hood, the horror anthology film directed by Rusty Cundieff, and produced by Spike Lee. Its stories are as relevant today as they were when the movie released. In case you need a refresher, in the episode "Hard-Core Convert," the gangster Krazy K (played by Lamont Bentley) is basically Clockwork-Oranged with a montage/barrage of all of the trauma of the Black experience. As my friend and writer Mary Beyer (who is Black) stated after we re-watched the film last year, according to this film, hell is a funeral home in which we watch the myriad sufferings of Black people, and we have to watch and wonder at what point in the series of cascading failures anyone could have intervened to change its progression.
And right now especially, how can we talk about anything else? This edition of The Fright Stuff, Book Riot's latest and greatest in horror, will celebrate horror written by Black authors. This list is by no means exhaustive, and if you know of anyone whom I have left off, please don't hesitate to DM me so that I can include them in our next newsletter. I'm Mary Kay McBrayer, and I'll be your guide through this realm of hell, horror by Black authors.
Fresh Hells (FKA new releases):
Catherine House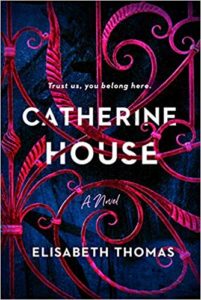 by Elisabeth Thomas
In her gothic novel debut, Elisabeth Thomas tells the story of an exclusive and formidable liberal arts college. Though its prestige is enviable, admission comes with a high price.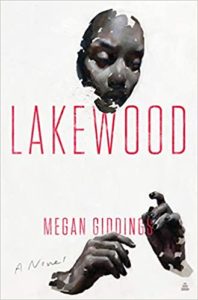 Lakewood by Megan Giddings
This novel examines the dilemmas which many working-class families face. When her grandmother dies, Lena Johnson inherits her family's debts and takes a job that seems too good to be true. In the face of medical advancement that the company tells Lena will change the world, this book examines "the horror that has been forced on Black bodies in the name of science."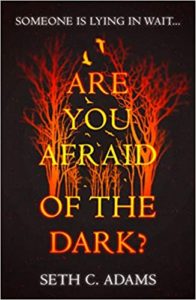 Are You Afraid of the Dark? by Seth C. Adams
When Reggie's father passes, he tries to cope by spending time in his treehouse. He takes in an injured stranger whom he grows to think of as a father figure… but the situation becomes infinitely more complex when Reggie learns that the new man is a killer for hire.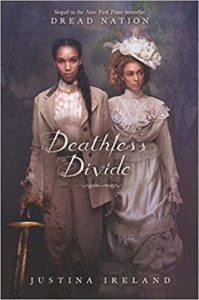 Deathless Divide by Justina Ireland
In this much-awaited sequel to Dread Nation, Jane McKeene travels west in search of her mother. She teams up with Katherine Devereaux, from Summerland as well, and the girls trained in fighting the resurrected corpses work together, at least for as long as they can.
Cryptkeepers (FKA horror from the backlist):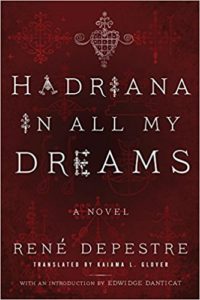 Hadriana in All my Dreams by Rene Dupestre, translated by Kaiama L. Glover
This incredible horror-fairy tale was just translated into English for the first time in 2017, despite its original publication in French in 1988. If you want a story about a human butterfly with an insatiable libido and a zombie bride… well. How could you NOT want that? Get this immediately.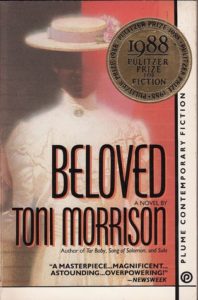 Beloved by Toni Morrison
I spend so much time telling people how this is my favorite book of all time. It literally changed my life. Though I would say this book is Toni Morrison's only HORROR book, everything she wrote is incredible, and there's no time like the present to fully develop your love for her talent and skill.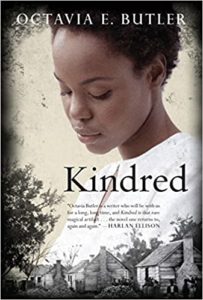 Kindred by Octavia Butler
To be honest, all writing by Octavia Butler should be on this list because her work in science fiction and horror is unprecedented, but in this narrative, Dana, a 26-year-old woman living in contemporary California, is transported through time and space to the antebellum south. Her time-travels extend in length every time she gets sucked into the past, and they grow increasingly harder to bear.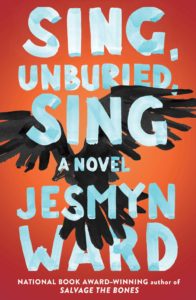 Sing, Unburied, Sing by Jesmyn Ward
I love this novel. I'd classify it as a contemporary work of southern gothic, wherein a family navigates the pressures of race, the prison industrial complex, and of course, angry ghosts. (Seriously, I can't oversell this one. It's truly amazing.)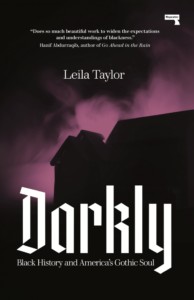 Darkly: Black History and America's Gothic Soul by Leila Taylor
The title of this book nails it exactly: Leila Taylor traces America's Gothic nature back to the time of slavery and since. This work of nonfiction is a must-read for anyone looking to educate themselves on the Black presence in American Gothic works.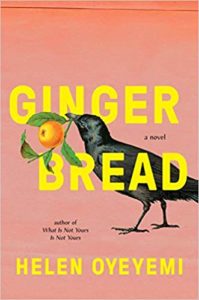 Gingerbread by Helen Oyeyemi
I love a good twisted fairy tale, and everything I've read by Helen Oyeyemi delights and disturbs me. This one retells the trope of the gingerbread house throughout folk and fairy tales, and it includes everything from a nightmare country that may or may not exist to a changeling named Gretel with two pupils in each eye.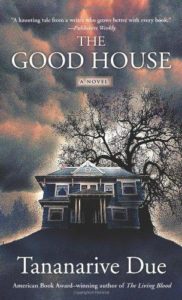 The Good House by Tananarive Due
This haunted house narrative is out of the ordinary–everyone in Sacajewea, Washington, calls Angela's ancestral home the Good House… but what kinds of curses and protections did her grandmother invoke in it?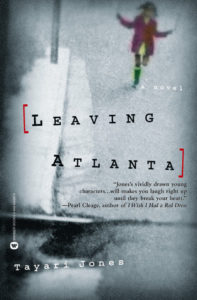 Leaving Atlanta by Tayari Jones
I am putting this one on here, though many people classify it as general fiction, because the Atlanta child killings are horrific. Especially when you consider them from children's perspectives, which this novel does. This book is so important, and Tayari Jones is ineffable.
Harbingers (FKA news):
Blood Bath magazine's vampire issue is extending their submissions deadline for Black voices only through June. Click here for more information.
Similarly, The Mary Sue is requesting pitches from Black women authors on all topics they cover.
If you want/need to know more about Blackness in horror film, look to the resource of Horror Noire. You will also likely enjoy the work of Ashlee Blackwell, host of the now-archived (but still accessible) site Graveyard Shift Sisters.
Kristen Arnett (author of Mostly Dead Things) interviews Carmen Maria Machado about pleasure reads on The Kristen Arnett Show.
Want to know why some release dates are changing? Rachel Kramer Bussel interviews three different publishers about their reasons.
People say that Disney's Snow White is for children, but it's got a lot of elements of fairy tale horror in it… including the evil witch being based on this statue.
Click here to read about the copyright battle that led to numerous legal and illegal film adaptations of Bram Stoker's Dracula.
The Castle Rock Historical Society is offering horror-themed incentives for anyone who is able to donate to support the protesting of George Floyd's death.
Win a 1-year subscription to Audible.
Enter to win $250 to spend at Barnes & Noble.
Until next week, follow me @mkmcbrayer for minute-to-minute horrors or DM me there to let me know of other books I should include. I'm also on IG @marykaymcbrayer. Talk to you soon!
Your Virgil,
Mary Kay McBrayer
Co-host of Book Riot's literary fiction podcast, Novel Gazing