Dearest Book Radarites,
How is your week going? As much as I love the chillier weather, these cloudier days are, I admit, making me a little bit sleepy. But hey, it's been a perfect week for reading and for trying out my new tea collection. So everything is okay! Now let's talk books.
Book Riot's editorial team is writing for casual and power readers alike over at The Deep Dive! During the month of September, all new free subscribers will be entered to win Parable of the Sower by Octavia Butler plus five mystery books from The Deep Dive. To enter, simply start a free subscription to The Deep Dive. No payment method required!
Book Deals and Reveals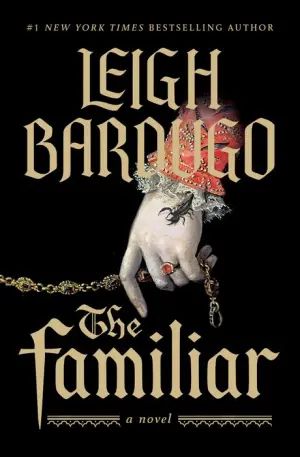 Bestselling author Leigh Bardugo is back with a brand new novel next year, and Goodreads has revealed the dark, creepy cover of The Familiar. This dark historical fantasy is out from Flatiron Books on April 9.
Here's another favorite who's back with another book: R.O. Kwon returns with the novel Exhibit, and here's the stunning cover! It's out from Riverhead Books in May 2024.
And Timothy Schaffert has a new book out next year! Here's the cover of The Titanic Survivors Book Club, out from Doubleday Books in April 2024.
Disney+ has released a trailer for its Percy Jackson and the Olympians series. The first two episodes of the highly-anticipated series will be out on December 20.
American Fiction, the new film based on the novel Erasure by Percival Everett, has won the Toronto Film Festival's People's Choice Awards.
Oprah has announced Nathan Hill's Wellness as her 102nd Book Club pick!
What are the other book clubs reading this month? Dive into 13 picks for September book clubs and learn how to join the conversation.
You might know that Millie Bobby Brown wrote a book, but did you know she's already looking to adapt Nineteen Steps into a film?
These are the highest-rated books from local authors in 130+ countries, including graphics for each continent!
The longlists for the 2023 National Book Awards have been announced. Check out which titles made it in each of the five categories.
Book Riot Recommends
Hi, welcome to everyone's favorite segment of Book Radar called Book Riot Recommends. This is where I'll talk to you about all the books I'm reading, the books I'm loving, and the books I can't wait to read and love in the near future. I think you're going to love them too!
Book Riot has podcasts to keep your ears listening for days! Check them out and subscribe.
Can't Wait for This One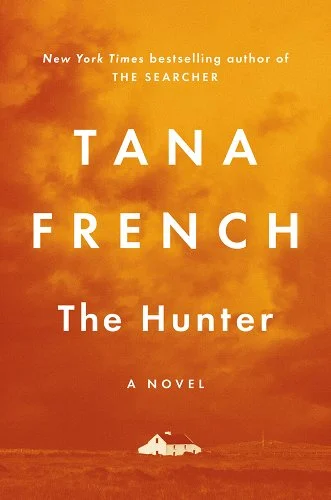 The Hunter by Tana French (Viking, March 5 2024)
I don't think I've ever gotten the chance to hype a Tana French book in this newsletter before, so this is a really exciting time for me, friends. Here's where I get to tell you all about Tana French and how she's the best mystery/thriller author writing today. And with so many excellent mysteries and thrillers coming out right now, that really means something!
The Hunter is French's latest, the sequel to The Searcher. Former Chicago police officer Cal Hooper has moved to rural Ireland to retire and build a life with a local woman named Lena. He also forms a bond with teenager Trey Reddy. But then Trey's father comes back into the picture. And along with him, he brings an English millionaire and big plans to help the whole town get richer. Cal and Lena will do anything to protect Trey from her father's schemes. But Trey has other ideas.
Words of Literary Wisdom
"If they tell you there's not even one weapon hidden in their car, they're lying. As a driver, you have to protect yourself. Out there in the city, we're on our own."
— Your Driver is Waiting by Priya Guns
What I'm Watching This Weekend
We've got two more great TV adaptations to watch this fall! First, there's The Changeling on Apple TV+, based on the novel of the same name by Victor LaValle. And on Hulu, we've got The Other Black Girl, based on Zakiya Dalila Harris' book. I'll be checking out both this weekend.
And then then there's all that reality TV… Love is Blind? The Golden Bachelor? F Boy Island? Bachelor in Paradise? At this rate, maybe I'll never read again.
Will you be watching any of these? Let me know what you think!
And Here's A Cat Picture!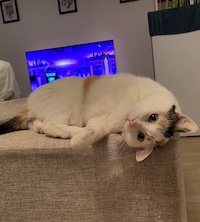 Of course, who can think about watching anything when you have a cute little calico cat rolling around in front of your TV? Cersei is the true star of the show, not whatever new adaptation or reality TV series is out this month.
And that's all, friends! Have a wonderful weekend. Talk Monday?