We're giving away three copies of A Blade So Black by L.L. McKinney to three lucky Riot readers!
Enter here for a chance to win, or click the image below!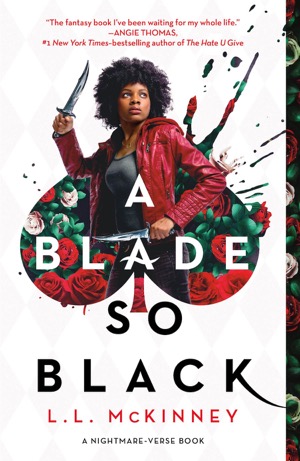 "The fantasy series I've been waiting for my whole life." —Angie Thomas, #1 New York Times-bestselling author of THE HATE U GIVE
A BLADE SO BLACK, the first book in the Nightmare-Verse series, delivers an irresistible urban fantasy retelling of Alice in Wonderland . . . but it's not the Wonderland you remember.
Alice fights monstrous creatures in a dark version of Wonderland by night–and balances high school, friends, and family in the mortal world by day. And living such a complicated double life could cause Alice to lose her head . . . literally.