Greetings and salutations! Welcome, or welcome back, to the Kissing Books newsletter. I'm PN Hinton, here to give you the rundown on the world of romance, including new releases, recommendations, and other entertaining ways to pass your time.
It's good to be back here with y'all! If you had Monday off, I hope that it was enjoyable. This year, I took a much-needed four-day weekend. In addition to getting some reading done, I got a color refresh on my hair and went out to dinner for a friend's 40th birthday party.
We're now a few days into Sapphic September and Bisexual Visibility Month. While there will be a few other books thrown into the mix, my personal challenge this month is to focus primarily on Sapphic romances. As of right now, I have a total of 14 books on the pile. I know it's very ambitious so I will be sure to keep y'all updated on that process.
Have you signed up for The Deep Dive yet? This literary publication features writing from Book Riot's Editorial Staff, and is perfect for both casual and power readers alike. And now is the perfect time to join, since for all of September, brand-new free subscribers will be entered to win a copy of Parable of the Sower by Octavia E. Butler as well as five mystery books. Click here to sign up for free and be entered to win.
Bookish Goods
Even though Fall doesn't officially start until the Equinox on the 23rd, I think most people were ready to embrace the season change when the calendar flipped over to the 1st. This tote gives off all the autumnal vibes and is perfect to take on a book buying spree. $18
New Releases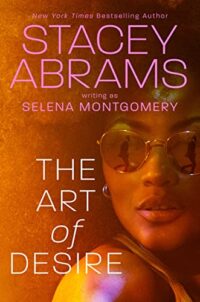 After one too many love affairs gone awry, Alex has sworn off men. Instead she sets her focus on her writing skills and maid of honor duties for her friend's upcoming wedding. Phillip is trying to acclimate back to civilian life after spending three years in a terrorist organization. As a friend of the groom, he is tasked with picking up Alex at the airport. However the shadows of his past decide to return for him, putting them both in danger while they try to outrun his enemies and fight a growing attraction to one another.
*previously released under Abrams' pen name, Selena Montgomery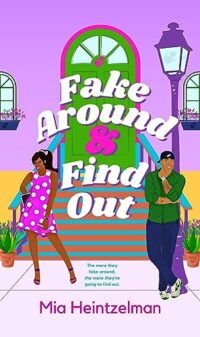 When Gemma goes to her ex's house for closure, she is shocked to discover that he already has a new love interest. In an attempt to make him jealous, she kisses Logan, her ex's neighbor who is a book cover model. He also happens to be her high school crush back in town for his sister's wedding. When the kiss goes viral and leads to unexpected and unwanted attention, the two agree to fake-date. But the chemistry between them is all too real and the lines between fake and real quickly begin to blur.
For a more comprehensive list of new releases, check out our New Books newsletter.
Riot Recommendations
The two books I'm starting my planned TBR with are This Spells Disaster and Iris Kelly Doesn't Date, both of which also involve the fake dating trope. It occurred to me that it had been a while since I had recommended this trope, something that I intend to change today. Both of my recs happen to be celebrity romances as well; so if that is also one of your preferred tropes too, you're doubly in luck!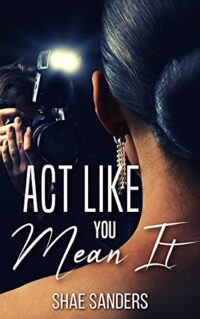 August is on the right track to being the next big star in Hollywood. One thing that would help tip him over is having an appealing romantic partner. That is where socialite Xandra comes in, who is more than happy to take on the role of fake girlfriend. After all, it is a role she has played before. However, as the two continue on with the charade, real feelings begin to blossom leaving them to wonder if they've both stopped pretending to have real feelings for one another.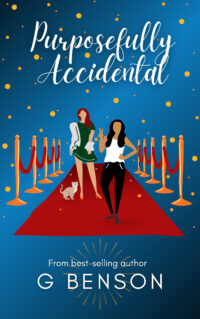 After an accident lands iconic lesbian actress Wren in the ER, she is shocked to discover that her old camp mate Madison is her doctor. However, the reunion is not a welcome one for the doctor, since she has less than warm feelings towards Wren for very valid reasons. When Madison turns up again as a medical consult for Wren's latest project, the media naturally assumes they're together and it snowballs into a fake dating situation. While there is obvious attraction between them, Madison has trouble letting go of the past, which could destroy a possible chance at an HEA for the two women.
I enjoyed this article about how fanfic-to-romance has taken the world by storm.
Pick a dish, get a romance trope.
Speaking of tropes, here are some options for opposites attract fans.
And that's all for this week. We'll be back to two sends next week though so you can expect me to show up in your inbox on Monday. In the meantime, you can still find me floating around on Twitter under @PScribe801. Until then happy reading and stay hydrated!