Happy Thursday, Book Friends!
Did you miss me on Monday? I hope you had a wonderful Labor Day holiday, if you live in a place that observes that holiday. I was hiking Mount Rainier, but somehow I still managed to talk about books. Fun fact: I convinced my friend to read I'm Glad My Mom Died, and she's already finished it! So I'd say that's a successful hiking trip (even though she got stung by a hornet). Anyway, good news! There are no hornets on the internet. Just book talk. So let's get to it.
Book Deals and Reveals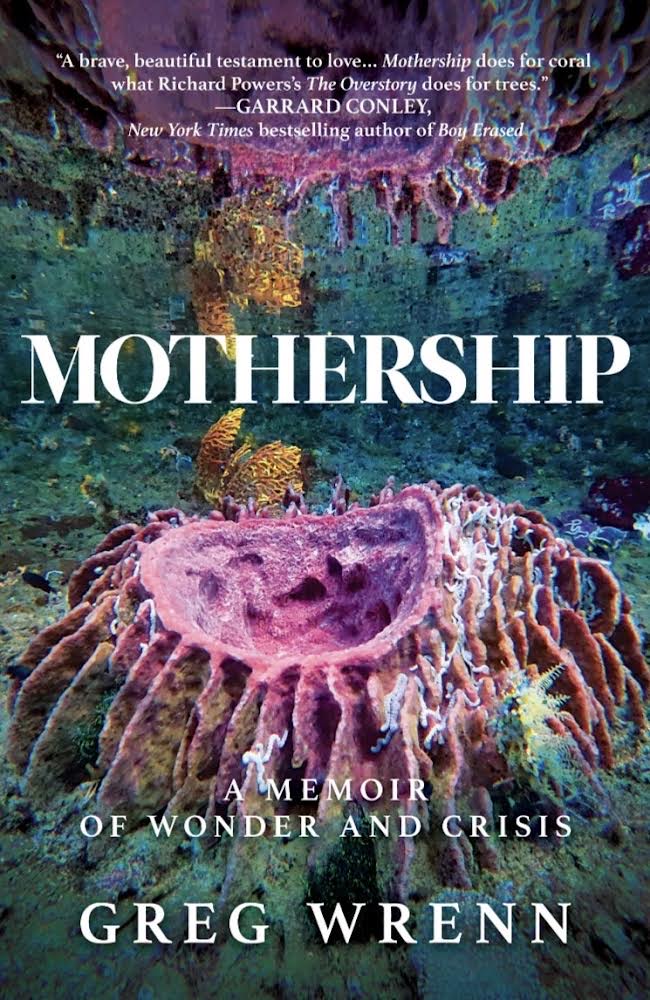 Alert! Heartstopper has been renewed for a third season! Netflix announced the new season on Instagram earlier this week. "We'll be back," they wrote on social media, "as will Nick and Charlie."
Here's the cover reveal of former Stegner Fellow and Jones Lecturer at Stanford University, Greg Wrenn's memoir, Mothership: A Memoir of Wonder and Crisis. It's out from Regalo Press in March 2024.
And here's an inclusive interview and cover reveal of Kekla Magoon's The Secret Library. The cover is designed by Maria Middleton with cover artist Bea Jackson. The Secret Library hits shelves on March 7, 2024.
Speaking of cover reveals, it's time for an artist reveal! The previously uncredited Wrinkle in Time illustrator is finally getting some credit!
Jenna Bush Hager has announced her next book club pick—Fran Littlewood's Amazing Grace Adams.
In an interview with Rolling Stone magazine, Stephen King says he knows anti-vaxxers are going to hate his new book Holly.
Here's the cover reveal of Samira Ahmed's next YA novel, This Book Won't Burn. It's out on May 7, 2024!
Another cover reveal featuring burning? Are we sensing a trend for 2024? Here's the cover of While We Were Burning by Sara Koffi. This one's out in April 2024.
The time has come! Check out our September 2023 horoscopes to find out which new book you should read.
The 2023 Ned Kelly Award winners have been announced! Check out the full list of winners and nominees here.
Prepare Your Shelves!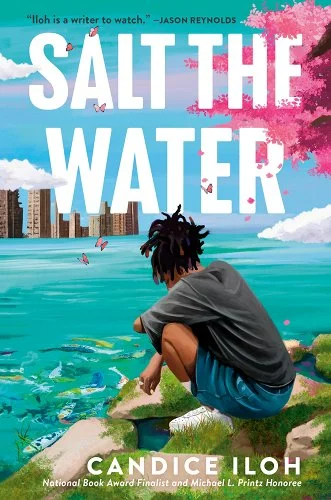 Salt the Water by Candice Iloh (Dutton Books for Young Readers, October 3)
I'm actually giddy because October (the best month of the year) is right around the corner. And so is Salt the Water, this stunning new YA coming-of-age novel in verse, which will be out on October 3! Believe it or not, it's time to prepare your shelves.
Salt the Water is the story of Cerulean Gene, a teenager whose parents have always encouraged them to dream of a better world, be outspoken about the things they believe in, and always remain true to themselves. The world outside of their home is less supportive, to say the least. And idealistic as it might have been, Cerulean's sheltered childhood hasn't prepared them for the real world and adulthood.
For instance, Cerulean is a rebel and a problem child at their high school just because they are outspoken. When a fight with a teacher gets out of hand, Cerulean feels like they're out of options and decides to drop out of school. Cerulean can envision the life they want so clearly, and it doesn't involve graduating high school. Instead, they dream of bucking authority and escaping oppressive capitalist systems. But real-life emergencies force Cerulean to set their dreams aside and be the adult their family needs them to be.
Book Riot has podcasts to keep your ears listening for days! Check them out and subscribe.
Words of Literary Wisdom
"Our minds do this all the time. They talk us out of things we don't want to know."
— Gone Tonight by Sarah Pekkanen
Thursday Memes
Getting excited about new fall releases? Maybe you should temper your expectations.
And Here's A Cat Picture!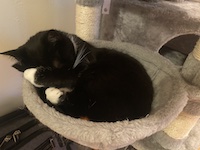 Wait… it's still technically summer? Booooo! Remy says wake him up when the leaves start to fall. He's just going to cover his face with his paw and pretend the next few weeks aren't real.
And that's all for today, friends! See you on Monday!