Greetings and salutations! Welcome, or welcome back, to the Kissing Books newsletter. I'm PN Hinton, here to give you the rundown on the world of romance, including new releases, recommendations, and other entertaining ways to pass your time.
I had an amazing time last Friday listening to authors Mazey Eddings and Abigail Owen chat at the Lark & Owl. We were lucky enough to have Mazey stop by on her tour promoting her first YA novel, Tilly in Technicolor, and it was awesome to hear the writing process from two names in the romance genre. Plus I got to chat with her a bit and get my copy of the aforementioned book signed. Super excited to start reading it!
Before we get into the rest of the newsletter, please note that there will not be a newsletter on Monday due to Labor Day.
One of the many services that Book Riot offers is the New Release Index. Since 2017, this service has worked to keep readers up to date with all the latest book releases. Most would agree that keeping up with a TBR pile is a Sisyphean task for most book dragons and velocireaders, but hey there's never any harm in trying. Subscribe today to start giving it your best shot!
Bookish Goods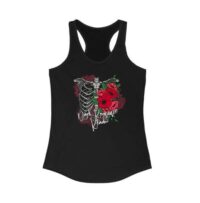 As I mentioned last time, we will still have summer weather in my neck of the woods for a bit longer. If you're in the same position, then there is still time to rock this tank to show your love of romances with a bit more of an edge to them. $20
New Releases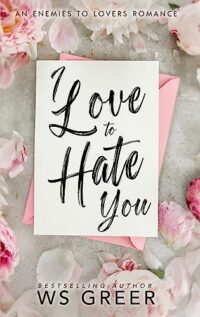 When Maya and Kendrick met in college, it was animosity at first sight. So, naturally, their sexual chemistry was off the charts. When their respective careers result in them working together on a project years later, neither of those factors have changed. Then when they each begin to face their own challenges, they find themselves becoming a sort of comforting haven for one another and are left wondering if they are meant to be more than rivals.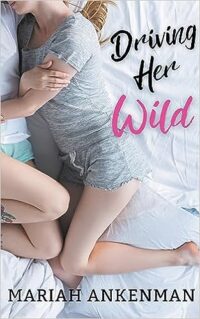 Even though Bex is attracted to her best friend's younger sister, she is determined to keep to the unspoken rule of not sleeping with her. What Bex doesn't know is that Josie has also been carrying a torch for her all these years and is determined to show the older woman that she is all grown up now. And when an accident leaves them stranded in a hotel room for the night, it seems that the Fates are pushing the two together.
*This title was previously released as part of the HEA Collective's November 2022 release
For a more comprehensive list of new releases, check out our New Books newsletter.
Riot Recommendations
I ended up having multiple bookstore-related trips last weekend. I know; I know; it's a hardship. But it is one I will endure with grace and dignity.
Seriously though, apart from the author chat mentioned in the intro, I went to the Grand Re-Opening of The Book Burrow last Saturday. Yes, they were able to find their own brick-and-mortar location and no longer have to share their space! It was very awesome to see the staff there back in their bookish environment. I'm so happy for this new chapter for The Book Burrow family.
Naturally, I walked away with a few books and today I'm recommending books by those authors. As it so happens, both are also supernatural/paranormal. Enjoy!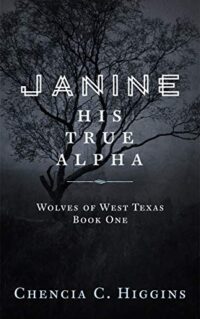 When wolf shifter Janine is matched with a mate with whom she has no love connection, she decides to leave the obligations of the pack she grew up with and move to West Texas. While she intends to be an independent woman, she soon finds herself drawn to Langston's pack. Due to his father's unexpected passing, Langston becomes alpha of the pack which is almost more pressure than he can handle. When Janine shows up, the instant attraction just further complicates things. But neither can ignore their draw and the possibility they may be fated mates.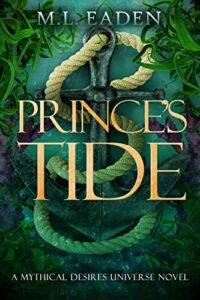 Due to having famous parents, Royce grew up in the public eye. That is largely part of why he prefers life on a boat, away from cameras and the limelight. When a mistake lands him in the gulf, he is rescued by merman Troller. While Troller is fascinated by the human, he knows that he needs to keep his people's existence a secret and quickly flees. One year later, it is Troller who needs Royce to rescue him and seeks out the other man. The two begin to build a life together but when the secret that caused Troller to seek Royce out comes to light, will the love they've built be strong enough to last?
If you love small-town romance vibes, check this list out.
Pick from these rom-com love tropes to get the one that will lead to your soulmate.
If you're inspired to read a rom-com after taking that test, then this list has some options to consider.
As a reminder, there will not be a newsletter Monday so it will be one week before you hear from me again. In the meantime I can be found over on Twitter under @PScribe801. Until then happy reading and stay hydrated.