Dearest Book Friends,
We've made it to another Thursday, and I'm done dogsitting and back in a cat house. So if you missed the cat picture on Monday, we're back, baby! If you enjoyed the dog pic, then yay, and I'm sorry. I'll send you another next time I'm around a dog. In the meantime, you know what we all love almost as much as dogs and cats? Books! Let's talk about 'em.
Book Deals and Reveals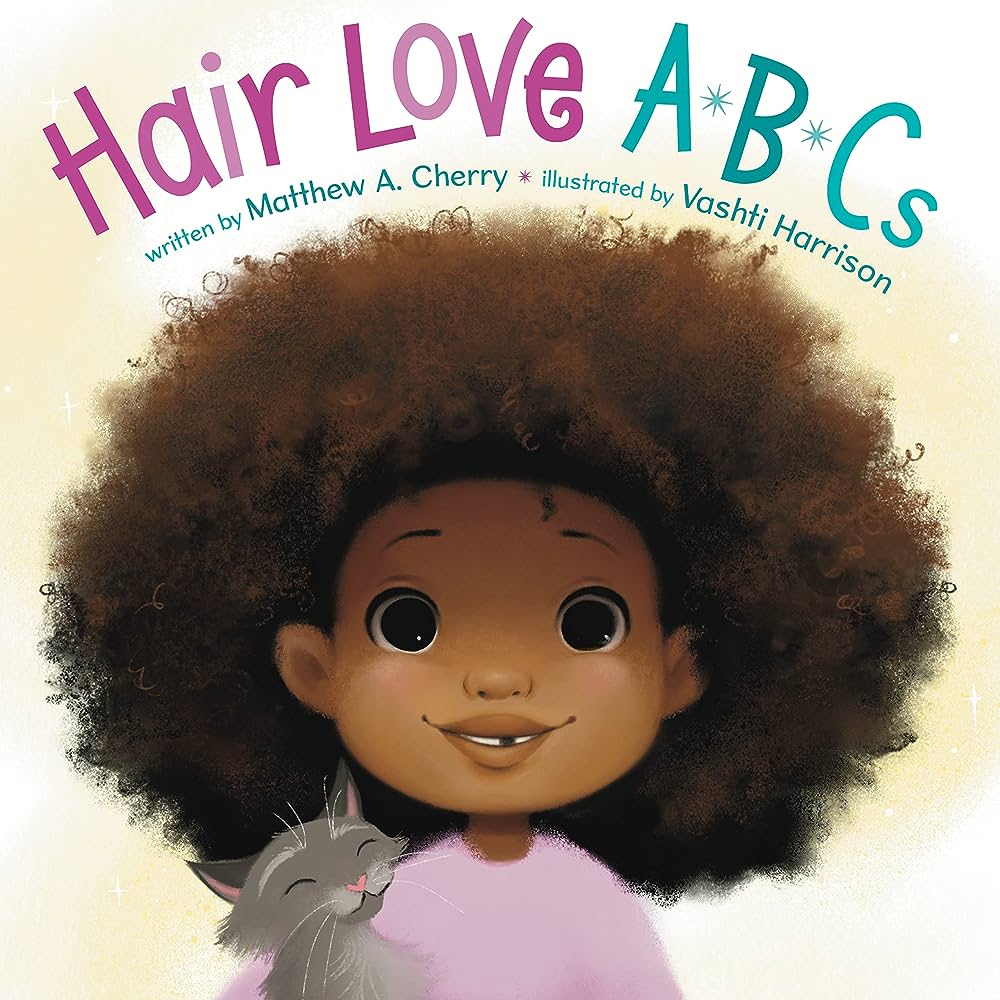 Matthew A. Cherry and and Vashti Harrison have teamed up once again for a new book called Hair Love ABCs. The children's book aims to "share the joy of styling and taking care of Black hair."
Yes, we all know Fifty Shades of Grey was once Twilight fanfic. But did you know Ali Hazelwood's bestselling novel The Love Hypothesis is based on Reylo (Star War's Rey and Kylo Ren) fanfic? And there are lots of other examples! Fanfic is going mainstream, my friends.
In the midst of Hollywood strikes, the release date for Dune: Part 2 has been delayed until March 2024.
In more Dune news, Denis Villeneuve teased a possible Dune: Part 3 in a recent interview with Empire Magazine.
Here's the trailer for Foe, a sci-fi drama starring Saoirse Ronan and Paul Mescal, based on the novel by bestselling author Iain Reid. Foe will debut in theaters on October 6.
Melissa de la Cruz has shared the cover of her new book Beyond the Isle of the Lost, a brand-new prequel adventure in the best-selling Descendants book series. It's out on May 7, 2024.
Disney+ has announced that it will not be moving ahead with the completed six-episode series adaptation of The Spiderwick Chronicles. The series is currently being shopped to other potential buyers.
The authors who will be attending the 2023 YALLFest have been announced! YALLFest is an in-person event this year, taking place in Charleston, South Carolina.
Which books bought their way onto The New York Times Best Seller list and how did they get away with it?
Join Rebecca & Jeff in the First Edition podcast to consider the 10 finalists for the "It Book" of August and pick a winner.
Book Riot Recommends
Hi, welcome to everyone's favorite segment of Book Radar called Book Riot Recommends. This is where I'll talk to you about all the books I'm reading, the books I'm loving, and the books I can't wait to read and love in the near future. I think you're going to love them too!
Prepare Your Shelves!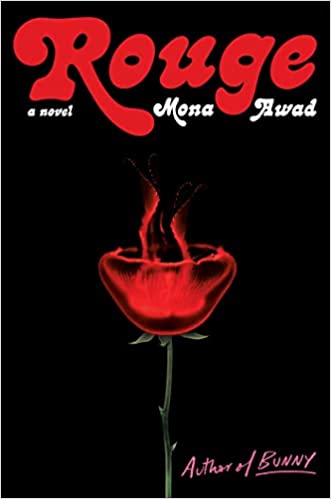 Rouge by Mona Awad (S&S/Marysue Rucci Books, September 12)
This is one I've been looking forward to for a long time. And a loooong time ago, I reported that Rouge has already been optioned to be adapted for film by Freemantle. So the hype around this book is real, and it's finally, finally, finally almost time for it to hit shelves everywhere! If you've read any of Mona Awad's other books, you know they're a bit strange and unsettling (in the best way possible). And if you've never read one of Awad's books before, you're in for a treat with this one. You know what that means… prepare your gosh darn shelves.
Rouge is a gothic fairy tale about Belle, a dress shop clerk who is obsessed with skincare and beauty videos. Following the mysterious death of her mother Noelle, Belle returns home to Southern California to attend her mother's funeral and take care of her family's affairs.
But something strange happens at Noelle's funeral. A strange woman in red appears. She hints at knowing the secrets of her mother's death and about a spa experience unlike any other that her mother was devoted to with a cult-like level of obsession. As Belle is lured into the world of La Maison de Méduse, she uncovers more than just the mysteries surrounding her mother's death. She'll also discover the reason behind her own obsession with beauty and appearances.
Words of Literary Wisdom
"Our minds do this all the time. They talk us out of things we don't want to know."
— Gone Tonight by Sarah Pekkanen
What I'm Watching This Weekend
If it's not queer, I don't want it. This weekend, I'm excited to finally watch Red, White, and Royal Blue, which I've heard is super fun. And I'm also going to go see Bottoms, which looks to be a fun, raunchy lesbian sex comedy. I'm excited!
And Here's A Cat Picture!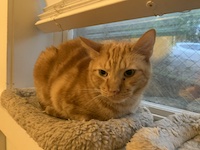 I can tell Murray missed me while I was gone! Look at that sad look on his face. He's dying for pets! My heart aches. Do you all have as much trouble leaving your pets at home as I do? It's the worst.
And that's all for Thursday's Book Radar! I hope you have the best weekend. Stay safe. Do something fun. Sleep in and/or go to bed early. Have a great time.