Greetings and salutations! Welcome, or welcome back, to the Kissing Books newsletter. I'm PN Hinton, here to give you the rundown on the world of romance, including new releases, recommendations, and other entertaining ways to pass your time.
Y'all, the Masquerade Ball for Bookstore Romance Day was a blast! I went with one of my romance reading besties. In addition to mingling with other readers, snagging a picture at their photo booth, and seeing the reveal of the store's 'New Adult' section, we both did a few rounds of Speed Dating With a Book where she walked away with The Curse of Saints and I paired with I Kissed a Girl. All in all, it was a success, and I hope that they make this an annual thing.
One of the many services that Book Riot offers is the New Release Index. Since 2017, this service has worked to keep readers up to date with all the latest book releases. Most would agree that keeping up with a TBR pile is a Sisyphean task for most book dragons and velocireaders, but hey, there's never any harm in trying. Subscribe today to start giving it your best shot!
Bookish Goods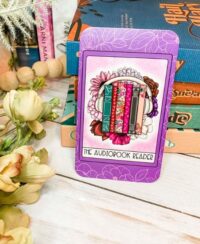 I know I just shared another tarot-inspired good but, like the actual decks themselves, you can never have too many of these! This is perfect for my audiophiles out there. $3
New Releases
You get two wonderful romances in one volume with this one! In the first one, the story centers around Delaney and Nolan. She's a temp worker for the summer, there to help his family's vineyard become a success, and he is trying to ignore the beauty both because she's temporary and an employee. In the second one, the focus is on Evvy and Sebastian, who find themselves snowed in together at the Magnolia Inn, which makes it that much more difficult to ignore the attraction simmering between them.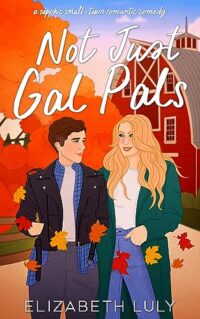 After almost being canceled, accidental influencer Jenny decides to return home to Sapphire Springs for a bit until it all blows over. There, she runs into schoolmate Blake, who is now the town's doctor. Blake has also harbored a long-time crush on Jenny. When they two are thrown together to help plan another friend's bachelorette party, the sparks fly. But both women are all too aware that Jenny's stay there is just a temporary one.
For a more comprehensive list of new releases, check out our New Books newsletter.
Riot Recommendations
I'm one of the few people in my inner bookish circle that regularly reads romance. So it goes without saying that is one of the reasons that I had such a good time this last weekend mingling with other like-minded readers. I love also reading romance novels about people who share the same love, hence the theme for today's recommendations.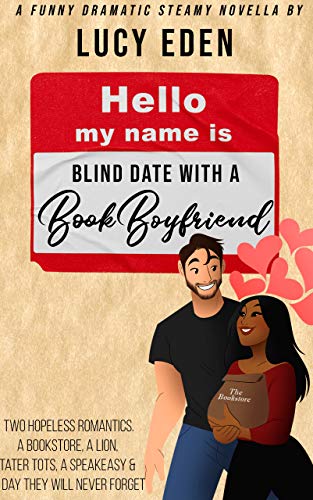 After flying to California from New York for a job interview, Jordyn has a couple of hours to kill. So, she decides to head to The Bookstore to pick up a few books and meets lovable cinnamon roll Mike as well. He offers to show her around Culver City, an offer she takes him up on. While she finds him to be irresistible on multiple levels, she also knows that meet-ups like this only happen in romance novels…right?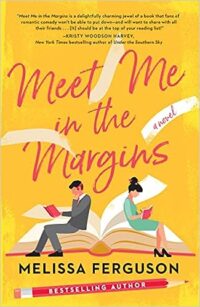 Savannah works for a publishing company that considers the romance genre to be beneath them and the caliber of books they publish. So when she drops her own romance manuscript in a staff meeting, she quickly hides it in a secret place. When she goes to retrieve it later she is shocked and miffed when she notices notes about her work in the margins. But when the feedback matches that of the editor she hopes to publish her novel, she finds herself engaging with her mystery beta reader and slowly falling in love along the way.
Tomorrow is the first Stuff your Earbuds Day! This is similar to Stuff Your Ereader, which happens roughly four times a year. If this takes off, which I am fairly confident it will, hopefully the audiobook version will as well. You can click on this video to know what site to check tomorrow for a list of books. Bear in mind it will not be active until tomorrow so be sure to set a reminder to check. I know I will be.
SteamyLitCon also happened last weekend. Be sure to check out their TikTok page to get an idea of how it went.
Here some of the romance novels that were on reader's wish lists so far this year.
NGL…I was surprised by tge accuracy of this fun soulmate quiz.
And that is all I have for y'all today. I'll be back in your inboxes on Monday and in the meantime you can still find me on Twitter under @PScribe801. Until then happy reading and stay hydrated.