Happy Thurs, Book Friends!
It's been a smoky week here in Seattle. I know the weather has been wild out there for a lot of people, and I hope you all are staying safe and healthy. Climate change is real, friends. I don't really know how to follow that up, so I'll just say…let's change the subject and talk about books?
Delighting velocireaders since 2017, Book Riot's New Release Index will keep you in the know about all the latest books. New books for days. Subscribe today — you won't be able to read them all, but it's fun to try!
Book Deals and Reveals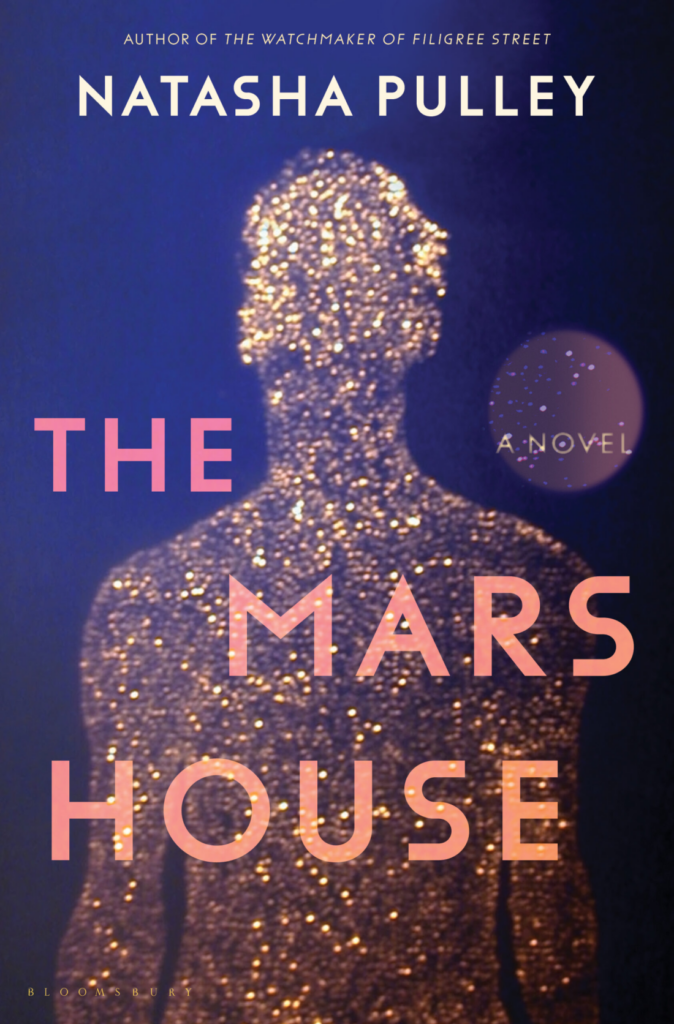 Here's the cover reveal of Natasha Pulley's The Mars House, "a gripping queer sci-fi novel about the relationship between an Earth refugee and a xenophobic Mars politician." This novel is out from Bloomsbury on March 19, 2024.
Disney+ has released a teaser trailer for its upcoming Percy Jackson series. The first two episodes will be released on December 20, followed by weekly drops.
And here's the trailer for Zombie Town, an upcoming film adaptation of the R.L. Stine novel. The movie's in theaters on September 1.
People has shared an exclusive excerpt from the upcoming book Amy Winehouse: In Her Words. The book about the Grammy winner will be released on August 29, days before what would have been Winehouse's 40th birthday.
The winners at the inaugural TikTok Book Awards were voted on by thousands of TikTok users through the app. Here's who won big.
Here's the cover reveal of Sue Lynn Tan's Tales of Celestial Kingdom. All author proceeds from this title will be donated to charity. It's out in February 2024.
"Mexican Gothic meets The Lie Tree by way of Oscar Wilde and Mary Shelley" in Noah Medlock's horror debut A Botanical Daughter. Here's the cover reveal! It's out March 2024!
Adam Rapp, the Pulitzer finalist and the showrunner of the Showtime series American Rust, has sold his novel Wolf at the Table in a world rights agreement. The novel, which was pitched as The Corrections meets We Need to Talk About Kevin, is slated for a spring 2024 release.
Dua Lipa has announced Patti Smith's Just Kids as her next book club pick. Lipa described Smith as "a personal hero" of hers in a joint Instagram post with Service95.
Get up to date on what's going on at the intersection of AI and the world of books with this brief primer.
Book Riot Recommends
Hi, welcome to everyone's favorite segment of Book Radar called Book Riot Recommends. This is where I'll talk to you about all the books I'm reading, the books I'm loving, and the books I can't wait to read and love in the near future. I think you're going to love them too!
Join Rebecca & Jeff in the First Edition podcast to consider the 10 finalists for the "It Book" of August and pick a winner.
Prepare Your Shelves!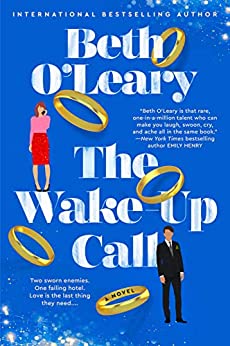 The Wake–Up Call by Beth O'Leary (Berkley, September 26)
A new Beth O'Leary book is coming out next month, so you're going to want to prepare your shelves! O'Leary's romcoms are fun, quirky, heartfelt, and hilarious. And The Wake-Up call might be her best one yet. If you haven't checked her out yet, this would be a great one to start with, so add it to your TBR.
Izzy and Lucas are two hotel receptionists and arch-rivals, but as the Forest Manor Hotel approaches its busiest time of the year, the two will have to set their differences aside to man the desk together after the hotel makes staff cuts. Due to COVID-19 restrictions and various other financial woes (including the need for a new roof), the hotel will have to make some serious cash this holiday season if they expect to survive past Christmas.
When Izzy and Lucas find four wedding rings in the hotel's lost-and-found, Izzy decides that returning them to their owners might just be the key to saving the hotel. Izzy and Lucas turn the whole ring return thing into a competition, of course. But friendly competition turns into something…more.
Words of Literary Wisdom
"It's like there's this idea that you have to earn your label through suffering. And then you have to prove it with who you date, how you dress, how other people perceive you."
— Imogen, Obviously by Becky Albertalli
What I'm Watching This Weekend
I know I've mentioned this plenty of times, but I'm a huge Love Island UK fan. Friends, USA's Love Island has finally found its stride. This season is great! If you need a little book break, Love Island is streaming right now on Peacock. I know I'll be catching up this weekend.
And Here's A Cat Picture!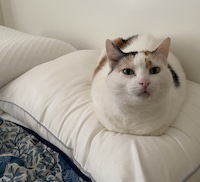 I haven't gotten to share my shy girl in a while. She's been sleeping on my pillow at night a lot lately, which is fine. But she isn't really leaving a lot of space for my head…which is what my pillow is for. Anyway, when you've got a cat this cute, who needs sleep?
And with that, I'm signing off for now. Stay cool out there, friends. Be good. Have a great weekend.