Book Friends,
It's Monday, which means it's time for another round of Book Radar. I hope you had a great weekend filled with books, fun podcasts, kittens, baked goods, and whatever else your heart desired. I've been a little under the weather AGAIN, but I'm pulling through. Thanks for asking. Now how about we talk books?
What do S.A. Cosby, Khaled Hosseini, Sarah Bakewell, and Yahdon Israel have in common? They've been guests on Book Riot's newest podcast, First Edition, where BookRiot.com co-founder Jeff O'Neal explores the wide bookish world. Subscribe to hear them and stay to hear Book Riot's editors pick the "it" book of the month.
Book Deals and Reveals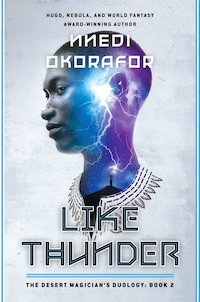 Here's the cover reveal for Like Thunder, book 2 in Nnedi Okorafor's Desert Magician's Duology. This one is out in November from DAW Books.
Entertainment Weekly has shared the cover and an excerpt from Myah Ariel's debut novel, When I Think of You, inspired by her own past as a Hollywood assistant. It hits shelves on April 24, 2024.
And here's the cover reveal for Ashley Elston's adult debut, First Lie Wins. It's out from Headline Books in January 2024.
Tor.com has got the cover reveal for River Mumma, a contemporary fantasy novel by Zalika Reid-Benta. The novel will be out on February 20, 2024, from Erewhon Books.
Canelo is launching a new horror imprint in October 2023. The imprint, which will "honor books and authors that have shaped the genre while charting its own territory to offer the most unique and chilling novels being written today," kicks off with John Langan's The Fisherman on October 9.
The lawsuit against Taylor Swift, which accused her of copying design elements from a self-published poetry book, has been dropped.
Literary Hub is sharing their picks for the best book covers of July.
Twitter is a breeding ground of negativity. Meanwhile, Tumblr has found new popularity. Should Book Twitter migrate to Tumblr?
Here is the best new Korean literature in translation, from science fiction like Counterweight by Djuna and translated by Anton Hur to literary fiction, short stories, and poetry.
The Digital Public Library of America has launched a new program that lets readers download banned books depending on their area.
Looking for a little bookish joy this Monday? Here's Lizzo playing the theme song to Lord of the Rings on the recorder.
Book Riot Recommends
Hi, welcome to everyone's favorite segment of Book Radar called Book Riot Recommends. This is where I'll talk to you about all the books I'm reading, the books I'm loving, and the books I can't wait to read and love in the near future. I think you're going to love them too!
Delighting velocireaders since 2017, Book Riot's New Release Index will keep you in the know about all the latest books. Start your 14-day free trial today.
Can't Wait for This One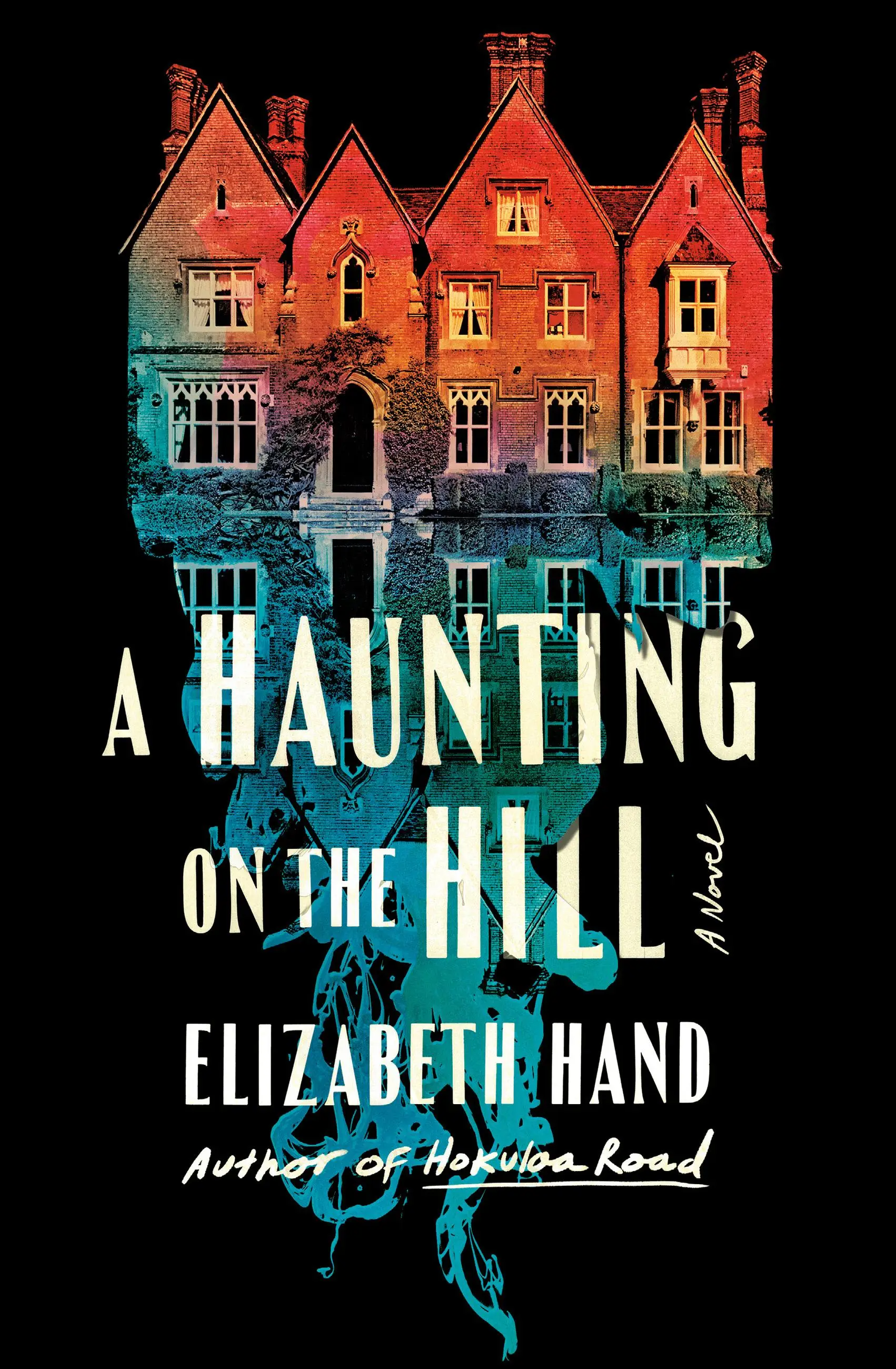 A Haunting on the Hill by Elizabeth Hand (Mulholland Books, October 3)
Did you read Elizabeth Hand's 2022 novel Hokuloa Road? How about Wylding Hall? If so, you already know Elizabeth Hand is a talented author of horror and thrillers (and many other genres at that). What you might not know is that Hand's next novel is the first-ever authorized return to the world of Shirley Jackson's classic horror novel The Haunting of Hill House. And it's queer. In other words, I cannot wait for this one.
Holly Sherwin is a struggling playwright who has received a grant to develop her play The Witch of Edmonton. When she comes upon Hill House, she thinks it's the perfect getaway spot to finish the play. Soon Holly is joined by her girlfriend, Nisa, and a group of actors. But each person who enters Hill House brings with them ghosts of their own, and soon the house retaliates against its new inhabitants.
Halloween fans, this one is coming out right at the beginning of October, so this is going to be the perfect read to get you ready for the best season of the year. Let's all read it together? Book Radar Halloween book club?
What I'm Reading This Week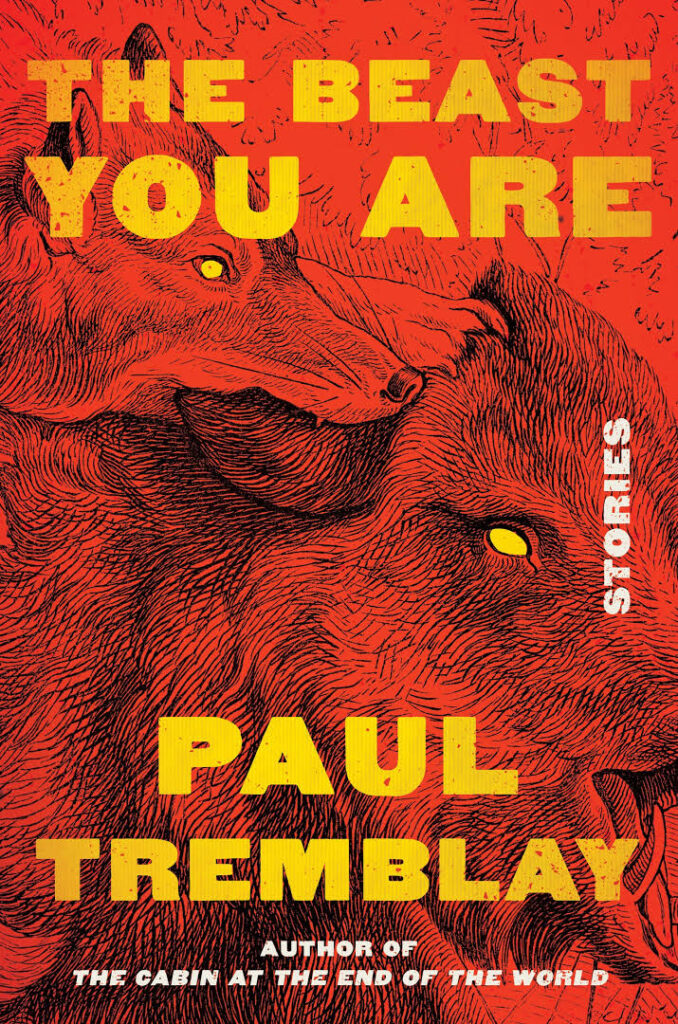 The Beast You Are by Paul Tremblay
Seven Empty Houses by Samanta Schweblin
Pageboy by Elliot Page
Piñata by Leopoldo Gout
Your Driver is Waiting by Priya Guns
Imogen, Obviously by Becky Albertalli
Monday Memes
Hi Barbie! Did I see Barbie again over the weekend? You betcha. Here are some more bookish Barbie memes. Be sure to scroll through all of them! My favorite is the meme of Ann Patchett's The Dutch House.
And Here's A Cat Picture!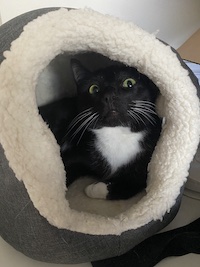 Okay, I want you all to caption this one. I'm too busy laughing.
But yeah…Remy loves his new little cat house. Look how relaxed he is.
And that's all for today, friends! I hope you have an incredible week. See you soon!