Hey‌ ‌there‌ horror fans, ‌I'm‌ ‌Jessica‌ ‌Avery‌ ‌and‌ ‌I'll‌ ‌be‌ ‌delivering‌ ‌your‌ ‌weekly‌ ‌brief‌ ‌of‌ ‌all‌ ‌that's‌ ‌ghastly‌ ‌and‌ ‌grim‌ ‌in‌ ‌the‌ ‌world‌ ‌of‌ ‌Horror.‌ ‌Whether‌ ‌you're‌ ‌looking‌ ‌for‌ ‌a‌ ‌backlist‌ ‌book‌ ‌that‌ ‌will‌ ‌give‌‌ you‌ ‌the‌ ‌willies,‌ ‌a‌ ‌terrifying‌ ‌new‌ ‌release,‌ ‌or‌ ‌the‌ ‌latest‌ ‌in‌ ‌horror‌ ‌community‌ ‌news,‌ ‌you'll‌ ‌find‌ ‌it‌ ‌here‌ in‌ ‌The‌ ‌Fright‌ ‌Stuff.
In this Fright Stuff we're taking a trip back in time! All our featured titles are Western horror books. Which means they are historically set novels using both horror and Western genre conventions, set specifically in the western half of what is now America, during a roughly 70 year-ish span that was marked by rapid change, shifting borders, political upheaval, and violence. Sometimes historical facts and details are blended with horror, and sometimes the history is the horror all on its own.
Before we get started! This: If you're looking for a new bookish podcast to add to your life, be sure to check out First Edition, where BookRiot.com co-founder Jeff O'Neal explores the wide bookish world. Subscribe to hear what's new and exciting in the world of books and publishing, and stay to hear Book Riot's editors pick the "it" book of the month.
Bookish Goods
If you're an annotator like me, you know the importance of having a good little bag or case in which to keep your sticky notes, highlighters, pencils, pens, etc. (of which, like me, you probably have too many.) I love these 6.25" by 9.5" canvas bags by Storiarts, because not only are they just the right size, they're also book-themed! I opted for the Dracula one because I am what I am and I accept that. But they also have Tell-Tale Heart and Call of Cthulhu pouches, among others if you are not Dracula-inclined!
$23
New Releases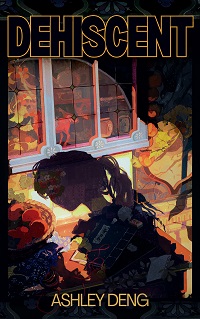 Set in a post-apocalyptic Earth where civilization has collapsed and the climate has become critically unstable, Dehiscent is an eco-horror novel about a family that has mysteriously been spared from the devastation. Unlike the small communities fighting and scraping for survival outside, in the Zhu family's ancestral home, they still have water, lights, safety, and food on their table. Yi has lived in the house her entire life, aware that the plenty her family enjoys is not the norm in her community. But when she tries to share some of her family's good fortune with those outside the estate, she stumbles across the truth about how her family has survived and the dark secret at the heart of the Zhu House.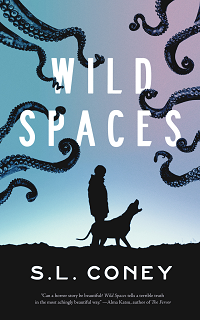 If you're looking for a novella to take along on your next beach day, I highly recommend Wild Spaces by S.L. Coney. It's all saltwater, secrets, tentacles, and transformations. It's not what I'd call a carefree book, and certainly not a cheery one. But its weight is what makes it so memorable, and so beautiful. The main character is an 11-year-old boy growing up with his parents and his dog in a remote corner of the South Carolina coast, and his childhood, though isolated, is not unhappy. Until the day his estranged grandfather turns up at the house, and his unwanted visit begins to expose the inconsistencies in the boy's life that he hadn't cared to question before. Now it's clear that his parents are and have been keeping secrets from him. Things they still refuse to explain. Things that, just maybe, have something to do with the strange transformations he can't control, and the creature he may be becoming.
For a more comprehensive list, check out our New Books newsletter!
Riot Recommendations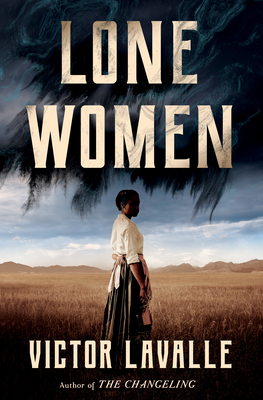 Between literature, TV, and film, there are thousands of stories of people traveling into the unknown, remote "American West," in search of new opportunities or fleeing pasts they hope won't follow them (though they always do). Lavalle has taken that familiar story and given it a sharp, horrifying twist in Lone Women. It's the story of a woman who arrives on the Montana frontier to take the U.S. government up on its offer of free land in the wilderness to any homesteader who can settle and keep it. And Adelaide isn't the only one; there are a number of "lone women" taking their chances on the Montana frontier. But not all of them have come to Montana literally dragging their pasts behind them like Adelaide has, hidden away in the massive steamer trunk that travels with her but always remains locked.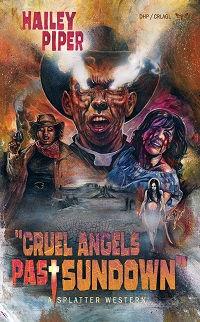 Hailey Piper's Cruel Angels Past Sundown, published just last week, is the most recent title in Death's Head Press' Splatter Western series, whose gorgeous pulpy covers are almost as memorable as the stories they contain. Set in New Mexico Territory in 1882, Cruel Angels Past Sundown is about a woman, Annette, and her husband, whose life together is violently and irrevocably interrupted one day at sunset when a naked, pregnant woman stumbles onto their ranch. Escaping the bloodshed that follows, Annette flees to the nearby town. But the nightmare of that night has followed her to Low's Bend. If she wants to survive the hell that's coming, she'll have to put her trust in new friends and face down an evil more frightening than anything she has yet encountered.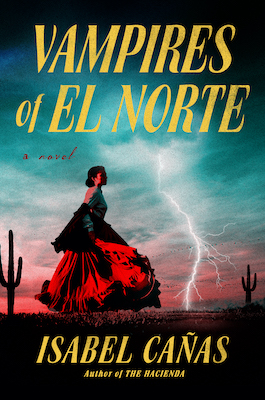 Vampires of El Norte takes place in 1846 in a territory that was once part of Mexico before being annexed into the United States, and is centered around the events that sparked the Mexican-American War. Nena and Néstor were childhood sweethearts growing up on her father's ranch until the night that Nena was attacked by a terrifying winged creature. Néstor vanished into the night, sure that Nena was dead and that he would be blamed. Years later, they're brought together again by the looming war with the United States, and find themselves having to set aside their past in order to survive when the violence of the battlefield gives way to an even more horrifying, unnatural danger in the form of the same monsters that once attacked Nena. The only way for Nena and Néstor to protect their home and the ones they love is to work together, or everything will be lost, including their second chance at a life together.
As always, you can catch me on twitter at @JtheBookworm, where I try to keep up on all that's new and frightening.