Happy Friday, shipmates! It's Alex, and I hope you're having a very Barbie day. (I sure did see that this week! And it is a delightful and funny and thoughtful film that is definitely SFF — even better.) I have not had the fortitude to do the full Barbenheimer, but maybe this weekend it'll happen. What I have for you are a couple more new releases, and a couple of books that put me in mind of the movie I just watched! Have a wonderful (and pink) weekend, with or without an existential crisis. Stay safe out there, space pirates, and I'll see you on Tuesday!
What do S.A. Cosby, Khaled Hosseini, Sarah Bakewell, and Yahdon Israel have in common? They've been guests on Book Riot's newest podcast, First Edition, where BookRiot.com co-founder Jeff O'Neal explores the wide bookish world. Subscribe to hear them and stay to hear Book Riot's editors pick the "it" book of the month.
Let's make the world a better place, together. Here's somewhere to start: Entertainment Community Fund, which supports entertainment workers who are striking for living wages and a future where humans can continue to create art for each other.
Bookish Goods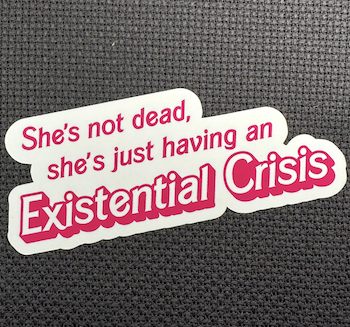 I'm on a Barbie kick right now, and here's a sticker of one of my favorite lines from the movie! Have we not all felt that way now and then, regardless of gender? $3.50
New Releases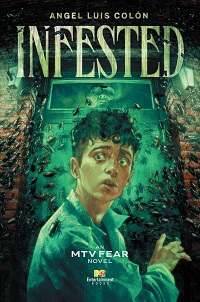 Infested by Angel Luis Colón
There's very little worse for a teen than getting moved cross country right before senior year starts; the culture shock of going from Texas to the Bronx alone might do Manny in. He makes some surprising friends quickly, though: Sasha, who is protesting the luxury condo building Manny's dad moved here to manage; and the building's exterminator, Mr. Mueller. But soon, Manny starts having nightmares and building contractors start going missing, and it turns out Mr. Mueller might not be who he says he is…he might not even be alive.
Adina Walker is a scholarship student at the Edgewater Academy, where she stands out quite badly from the very rich — and very white — student population. She works hard to be perfect, but one moment of lost control leaves her blacklisted from any college she might want to go to. Her only chance to recover her future is to join the Finish, a mysterious contest that 12 ambitious female students can compete in for the ultimate prize of joining the Remingtons, the founding family of the school. But Adina soon finds out the stakes are far beyond opening the doors of colleges to her. A mistake here will be quite literally deadly.
For a more comprehensive list of new releases, check out our New Books newsletter.
Riot Recommendations
In the afterglow of seeing Barbie, I thought of a couple of books that the film put me in mind of that I wanted to recommend!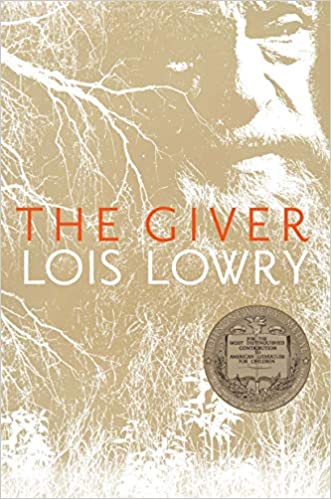 This is kind of a gimme for any movie in which an apparent Utopia turns out to be a creeping dystopia…though there are a lot of books that could fill that niche. In this case, The Giver also directly inspired the Kate McKinnon character in the film. I won't go into the how or why, but once you've watched it, you'll definitely understand.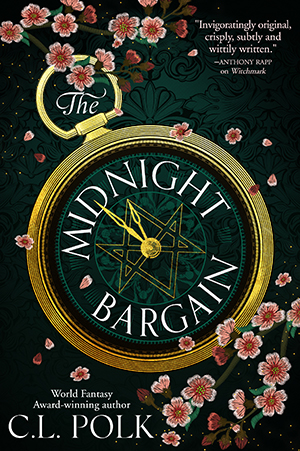 The association here is a much more free-form one. Obviously, the world of The Midnight Bargain is not a woman-ruled, feminist Utopia by any stretch of the imagination. But it's got the women challenging the patriarchy, the call-out of deep societal contradictions as a partial antidote, and also…there's just something tonally about it that rhymes a bit, though I'd be hard pressed to explain what.
See you, space pirates. If you'd like to know more about my secret plans to dominate the seas and skies, you can catch me over at my personal site.