Greetings and salutations! Welcome, or welcome back, to the Kissing Books newsletter. I'm PN Hinton, here to give you the rundown on the world of romance, including new releases, recommendations, and other entertaining ways to pass your time.
In bookish things that made me laugh, I recently showed this TikTok to my spouse. Immediately, he went, "No…no…don't do it my dude…welp that's all she wrote." Cause he knows to not prank me like that. Luckily there is a second part that shows it all ended well.
Have you taken the time time to listen to First Edition, Book Riot's latest podcast, yet? If not, you're really missing out. Subscribe to hear them and stay to hear Book Riot's editors pick the "it" book of the month, as well as interviews from popular authors such as S.A. Crosby and Khaled Hosseini.
Bookish Goods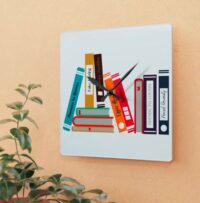 This would be a perfect addition to a reading nook, library, or even your wall office. It's fun and functional which is always a winning combination. $35
New Releases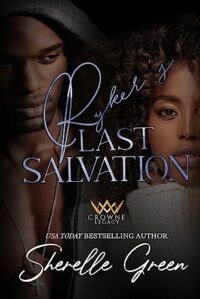 From a young age, Ryker has always been the fixer in her family. This also means that she has pretty much lived a solitary existence. Only one man has been able to really break through her protective and protecting outer layer: Shade. Even though she continues to keep him at arms reach, Shade remains waiting in the wings, ready for her to open to him fully, even with the knowledge in the back of his head that he could easily be her destruction or her salvation.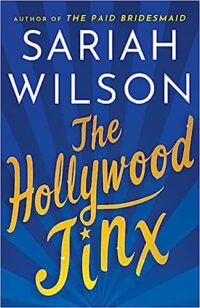 When the small town of Patience finds itself needing money, temporary librarian/aspiring film score composer Jane comes up with the perfect plan: invite movie star Nick to their annual Harvest Festival. To everyone's surprise, he agrees and shows up along with a documentary crew to film his time there. Nick is struggling to redeem his reputation, and figures this is just the place to do it. Having the lovely Jane be his guide is an added bonus. But Jane isn't eager to let just anyone into her heart, especially not a celebrity whose time in town will be limited.
For a more comprehensive list of new releases, check out our New Books newsletter.
Riot Recommendations
As I was scrolling through TikTok the other day, I came across this post for Our Satyr Prince and was intrigued by the premise. This is one of the first books that I can readily remember seeing on TikTok first that actually snagged my interest, so much so that it is my next Hubby Budd Read. So, I'll keep y'all posted on that.
Now, I'm not anti-BookTok at all. I understand that it has its perks and can help under-the-radar authors get noticed. There are also less-great parts about it. As with everything else, it has its plusses and minuses.
The books recommended today are ones that I personally enjoyed and are also considered TikTok books. I may have recommended them in the past as well, but take that as a testament to how awesome they are.
Despite having undeniable chemistry, Kareena and Prem are at odds when it comes to love, which results in a viral on-air shouting match. After that dust settles, they then find themselves both needing a fake romantic partner for various reasons and agree to fill that role with one another. As the charade continues, both begin to wonder if they misjudged one another as well as the possibility of a future between them.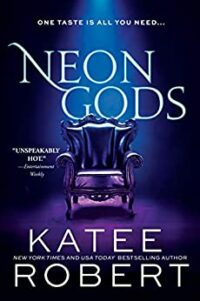 In this version of the Greek myth, Persephone is a society darling who flees to the Underworld to escape an arranged marriage to Zeus. Hades is a man determined to take his revenge on the so-called ruler so when Persephone arrives in his domain seeking sanctuary, he sees the perfect opportunity. The two band together to find a way to destroy the cruel Zeus once and for all and find themselves also being drawn into a more carnal alliance than either planned.
There's another romance bookstore out in the world!
Here is another perspective on the AC Adams/Adam Geffen situation.
And that's all I have for y'all today. I'll be back in your inboxes on Monday with a fresh slew of romance related information. In the meantime, I can see be found floating around on the site formerly known as Twitter under @PScribe801. Until then, happy reading and stay hydrated.