Hi Book Friends!
Happy Thursday! I hope your week is going well, friends. I've got a boatload of fun book stuff to share with you today, so let's skip the small talk and get right into it? Y'all know I can't wait another second to gush about Heartstopper. Let's do this.
What do S.A. Cosby, Khaled Hosseini, Sarah Bakewell, and Yahdon Israel have in common? They've been guests on Book Riot's newest podcast, First Edition, where BookRiot.com co-founder Jeff O'Neal explores the wide bookish world. Subscribe to hear them and stay to hear Book Riot's editors pick the "it" book of the month.
Book Deals and Reveals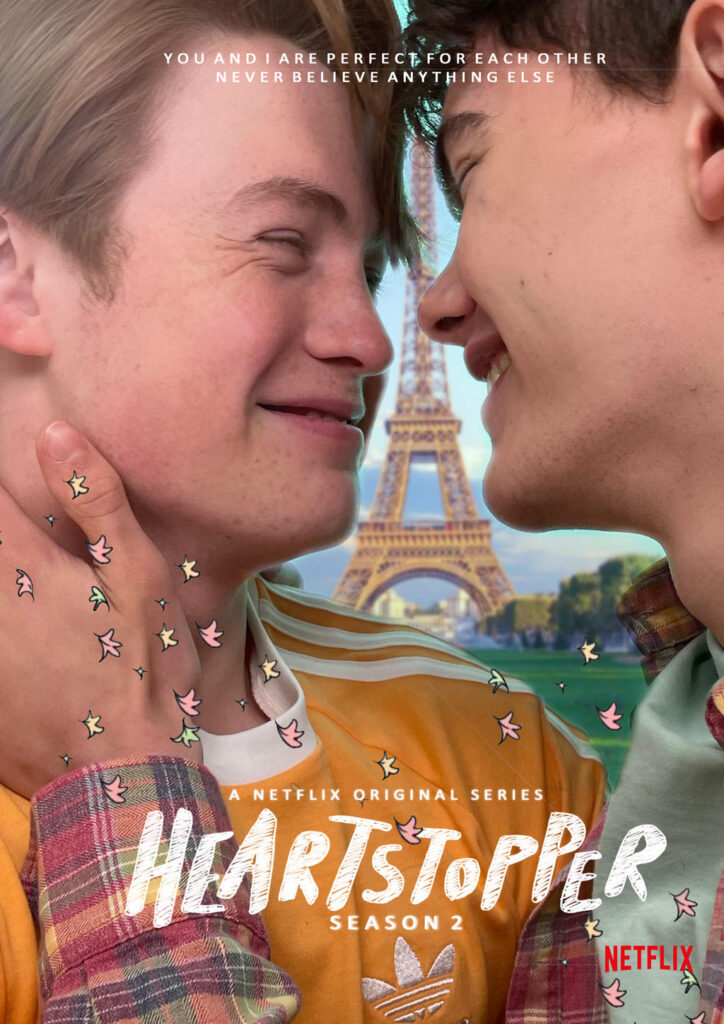 Let's start with the news I really cannot wait to share! Heartstopper season 2 is dropping next week (on August 3!), and Netflix has released a trailer for the upcoming season. I cannot wait for this joy of a show to return, and I've just been basking in the new trailer in the meantime.
Now let's get to the most exciting cover reveal we've gotten in some time (in my humble opinion). Alyssa Cole has a new thriller coming out! Here's the cover of One of Us Knows, designed by Ploy Siripant. This one's out from William Morrow on April 16, 2024. You can preorder it here.
Cosmopolitan has shared the cover and the first chapter of Melissa Blair's A Vicious Game. The novel is set to be released on February 6, 2024.
And from Paste, we've gotten the cover reveal and an excerpt from the next book in Mimi Matthew's Belles of London series, The Lily of Ludgate Hall. This one hits shelves on January 16, 2024.
George R.R. Martin has announced that his overall deal with HBO was suspended on June 1. Like many other film and television deals, Martin's has been put on pause while Hollywood writers and actors strike in pursuit of equitable pay and greater transparency in the streaming era.
Saeed Jones has won the Ohioana Book Award for Poetry for his book Alive at the End of the World.
The sequel to Emil Harris' graphic novel My Favorite Thing is Monsters will be out on April 9, 2024. It's available for preorder now.
In an analysis of 300,000 English Literature syllabi, these are the novels by women authors that were the most commonly assigned.
One home baker tested the best pound cake recipes from five popular cookbooks. Which one was a crumb above the rest?
Book Riot Recommends
Hi, welcome to everyone's favorite segment of Book Radar called Book Riot Recommends. This is where I'll talk to you about all the books I'm reading, the books I'm loving, and the books I can't wait to read and love in the near future. I think you're going to love them too!
Delighting velocireaders since 2017, Book Riot's New Release Index will keep you in the know about all the latest books. Start your 14-day free trial today.
Prepare Your Shelves!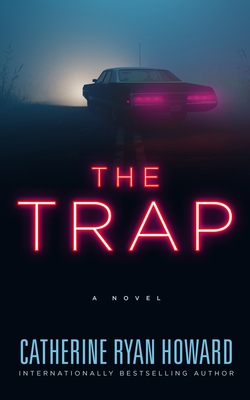 The Trap by Catherine Ryan Howard (Blackstone Publishing, August 1)
In 2021, Catherine Ryan Howard published 56 days, a thriller set during the COVID-19 lockdown. The novel had everyone talking, and every thriller fan was reading it. That's going to be The Trap this August, and it's out tomorrow, so prepare your shelves!
The Trap is a unique thriller inspired by a series of still-unsolved disappearances in Ireland in the '90s. One year ago, Lucy's sister Nicki went out to a pub in Dublin and never returned. Nicki wasn't the first woman to go missing, and no one seems to have answers. So Lucy decides to take the investigation into her own hands. Meanwhile, Angela in the Missing Persons Unit is desperate to become an official member of the Irish police force. When the official investigation into the missing women in Dublin meets a dead end, Angela sees this as her opportunity to break through and solve the case. But is she prepared to put everything on the line to uncover the killer?
Words of Literary Wisdom
"I don't know her well enough for that. We're friendly, but it's not like we have the kind of rapport that I can say, 'My childhood friend was watching you and thinks your daughter is under demonic threat. Would you care to meet her?"
— Piñata by Leopoldo Gout
What I'm Watching This Weekend
I know everyone is still buzzing about Barbie and Oppenheimer, but we have a new weekend coming up, and there's one highly anticipated new film that I hear is worth the hype. Talk to Me is the must-see horror movie of the summer, and I must see it this weekend. Are you going? Let me know!
And Here's A Cat Picture!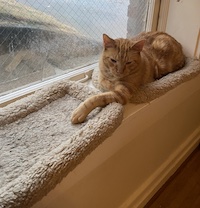 Here's another classic cat-in-the-window picture. Friends, the weather in Seattle has been TO DIE FOR. Cool. Sunny. Gorgeous. Murray is just lapping it all up just like the rest of us are. Murray and I have been in Seattle for nearly a whole year, and it's the best! I hope you've been having a wonderful summer as well. And, hey, I'll see you on Monday!