Welcome to In The Club, a newsletter of resources to keep your book group well-met, well-read, and well-fed.
Y'all. I've finally been hit with the need to read "beach reads." I've been hearing the term since forever and have always felt rather ambivalent about it (I say that because I know some people prefer to go in the opposite direction). But this summer, with the heat on 10,000 and my attention in the negatives, I'm seeking out beachy book goodness. So today, I've got a few books that you can read to take your mind off the heat (while you cozy up under that AC).
With that said, let's get to the books! But first, make sure to check out Book Riot's newest podcast, First Edition, where BookRiot.com co-founder Jeff O'Neal explores the wide bookish world. Subscribe to hear them and stay to hear Book Riot's editors pick the "it" book of the month.
Nibbles and Sips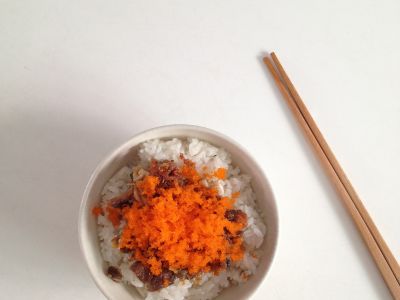 This is a simple dish/technique if you like tobiko/fish roe. You just need the fish roe, steamed rice, butter, fried egg, rice seasoning (like furikake), sesame oil, soy sauce, scallions, and a little bit of sesame seeds.
Now for the books!
---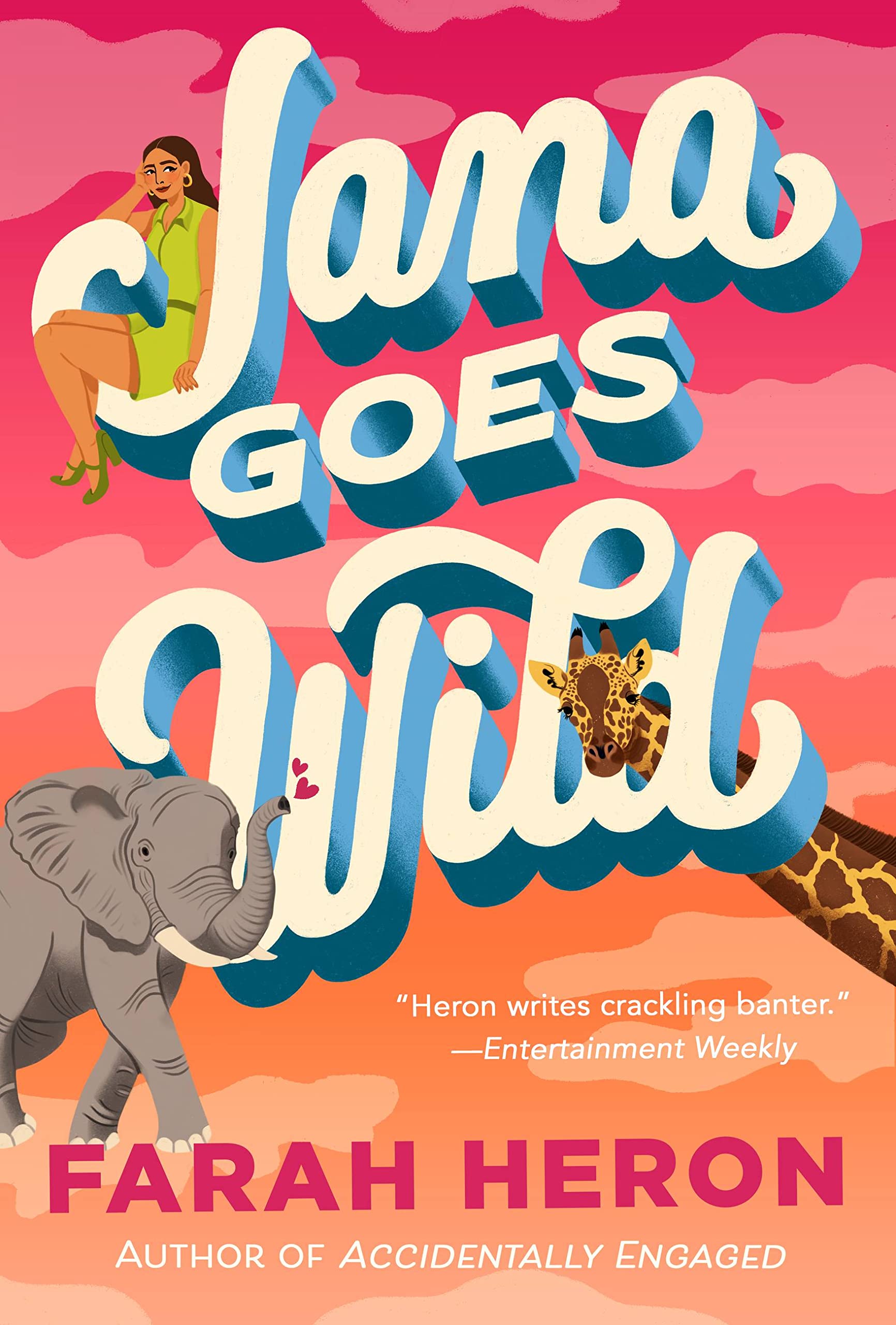 In this second chance romance, Jana is set to attend a destination wedding in Tanzania and ready for the reset it's sure to provide. But then she finds out her ex, and child's father, Anil will also be there, and suddenly her plans are ruined. Even though he's a good father, she can't forgive him for what he did years ago. To distract herself and show that she's not sweating him, she comes up with a list to get her juices flowing. She'll perform karaoke, do dance routines for strangers, and generally let her guard down. But that makes her more susceptible to her still-lingering attraction to Anil.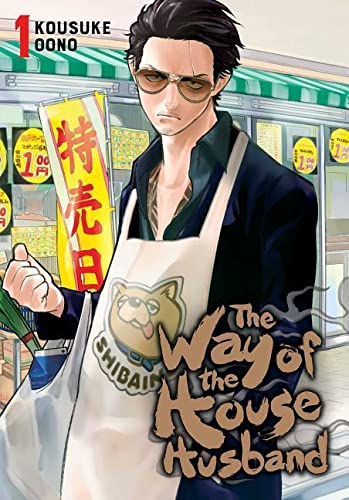 Main character Tatsu provides a good portion of this manga's comic relief as a former member of the yakuza who now spends his days as a loving househusband to his wife Miku. Turns out you can take the husband out of the yakuza, but you can't take the yakuza out of the husband. Tatsu's natural aesthetic and demeanor are just a little too gangster-adjacent and still reflect his time as the much-feared "Immortal Dragon." And, his facial expressions still make people sweat. They're also just a little out of place in the clearance section of the grocery store. Tatsu brings a hilarious intensity to the most mundane and everyday househusband chores, and it's fun to watch him interact with his neighbors.
"Get you a man who can do both! "—Miku, probably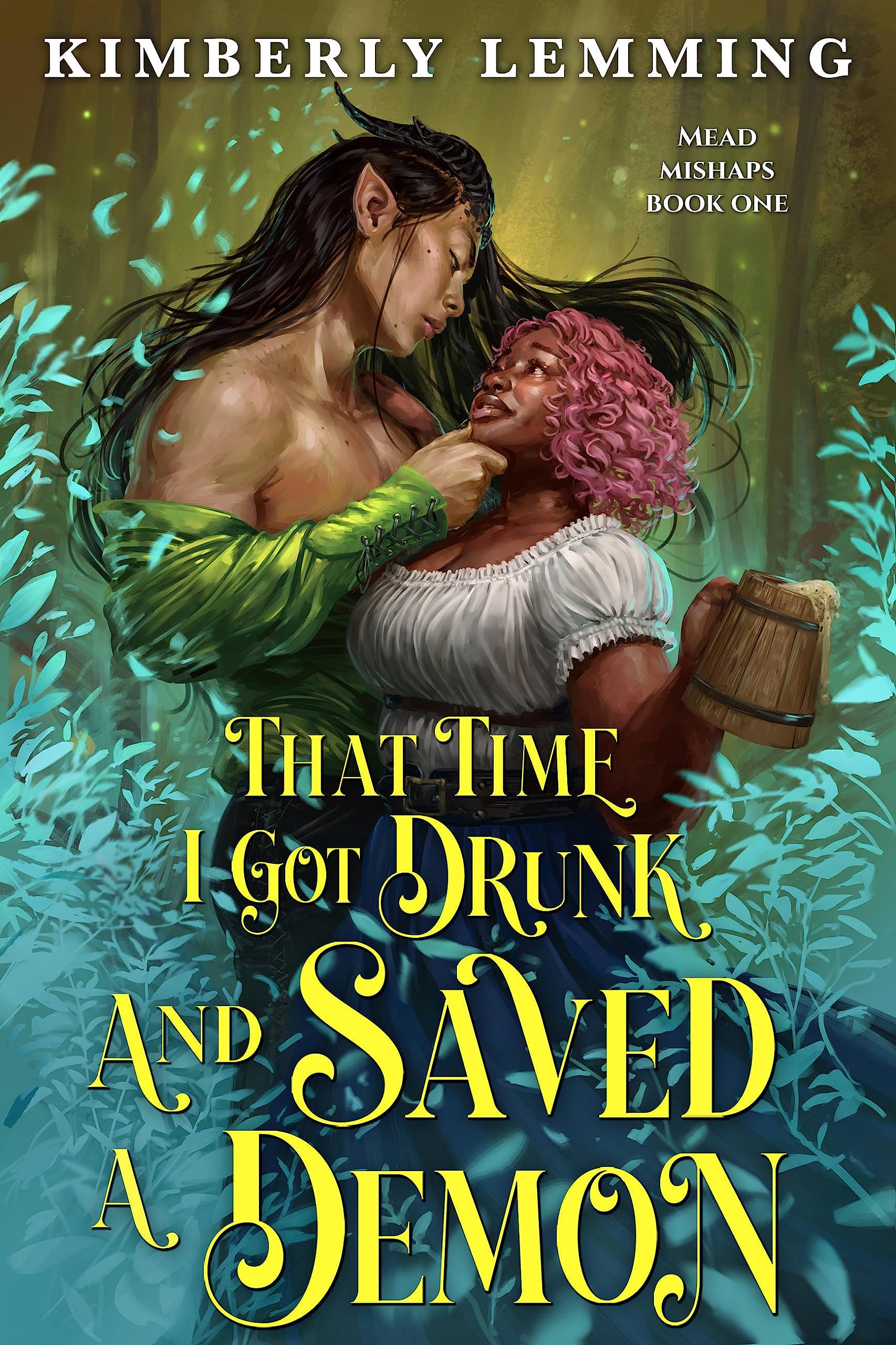 Tell me you wouldn't read this cover in a bookstore or at a library and have to pick it up. And the title is pretty spot on. Cinnamon is drunk when she saves the shifter demon Fallon, and after he follows her home and tells her of the evil goddess that has reduced demons to zombie-like states, she accompanies him to free his people. She helps him free some other things, too, if you know what I mean. This is a fun, funny, steamy monster romance with a Black female lead (in other words, you should read it ASAP). Bonus points for Cinnamon's siblings being named Chili and Cumin, and for the fact that the paperback cover is fuego.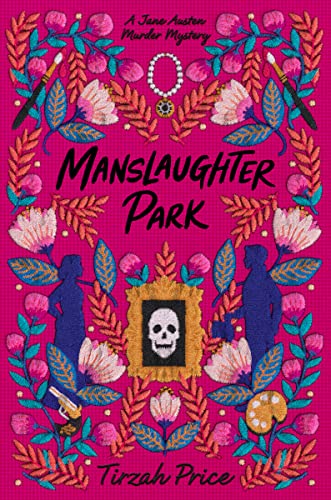 This queer YA retelling of Jane Austen's Mansfield Park is the last entry to Price's Jane Austen Murder Mystery series. Fanny is living at her uncle Sir Thomas Bertram's estate, where she suffers at the hands of her mean relatives. Then her uncle dies. Now, against the advice of her crush Edmund, aspiring artist Fanny is trying to get to the bottom of what really happened to her uncle and will uncover blackmail, art fraud, and more.
Suggestion Section
Book Club:
Delighting velocireaders since 2017, Book Riot's New Release Index will keep you in the know about all the latest books. Start your 14-day free trial today.
More To Read
10 of the Best Historical Science Fiction Books
Enchantment & Intrigue: Magical Cozy Mysteries to Enliven Your Bookshelf
20 Horror Books for People Who Don't Like Horror
Can You Match the Romance Novel to Its Opening Lines?
---
I hope this newsletter found you well, and as always, thanks for hanging out! If you have any comments or just want to connect, send an email to erica@riotnewmedia.com or holla at me on Twitter @erica_eze_. You can also catch me talking more mess in the new In Reading Color newsletter as well as chattin' with my new co-host Tirzah Price on the Hey YA podcast.
Until next time,
Erica